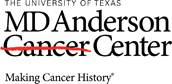 Job Information
MD Anderson Cancer Center

Research Assistant I - Comparative Medicine

in

Bastrop

,

Texas
This full-time, benefits eligible position is located at the Michale E. Keeling Center for Comparative Medicine and Research in Bastrop, Texas.
MISSION STATEMENT
The mission of The University of Texas M. D. Anderson Cancer Center is to eliminate cancer in Texas, the nation, and the world through outstanding programs that integrate patient care, research and prevention, and through education for undergraduate and graduate students, trainees, professionals, employees and the public.
SUMMARY
The primary purpose of the Research Assistant I is to provide technical assistance in carrying our various research projects in support of the Neotropical Primate colonies in the Department of Comparative Medicine. This position may be subject to working in biocontainment areas requiring compliance with specific protocols.
JOB SPECIFIC COMPETENCIES
Research Support
• Duties will include preparation and archiving of tissues, cell cultures, and blood samples for internal experiments, shipping samples to outside diagnostic laboratories and collaborators, and documenting experimental results in an organized laboratory notebook.
• Apply basic background and experience in science and animal handling to the application of laboratory techniques, using best judgment, analysis and evaluation
• Learn new, sometimes complex skills and techniques used in the laboratory
• Assist in performing technical laboratory duties or experimental tasks to supply information for research projects.
• Assist in processing, organizing and summarizing data, reporting experiment results using a variety of scientific, word processing, spreadsheet or statistical software applications or program platforms
• Assist the research lab coordinator with processing samples for analysis utilizing bench top assays such as ELISPOT, flow cytometry, antibody detection kits, and other common research techniques.
Animal Healthcare and Technical Support
• Provide technical service support for various activities that includes clinical and surgical procedures.
• Assist veterinarians and team members with animal handling and sample collection from conscious neotropical primates.
• Administer anesthetic agents, intramuscular, and intravenous injections.
• Assist with projects involving special handling techniques which may require protocol specific personal protective equipment.
Laboratory Organization and Compliance
• Assist in general laboratory operation and ensures the laboratory is prepared for experiments, performs related laboratory maintenance such as maintaining and cleaning equipment and assisting with monitoring and stocking supplies, preparation of stock solutions and other reagents.
• Assist with and coordinate procedures, assemble materials and contribute to the laboratory
• Interact with faculty and staff that access and support the Neotropical Primate programs and other areas as necessary.
Other duties as assigned.
REQUIREMENTS
Education: Bachelor's degree with major course works in one of the basic sciences.
Preferred Education: None.
Certification: None.
Preferred Certification: None.
Experience: None.
Preferred Experience: Some experience in scientific or experimental research work.
Onsite Presence: Is Required.
WORKING CONDITIONS
Deadlines
Electrical, Seldom 3-10%
Exposure to animals, Seldom 3-10%
Exposure to blood, bodily fluids, and/or tissue, Constant 67-100%
Exposure to Radiation, Occasionally 11-33%
Hazardous Chemicals and Materials, Constant 67-100%
Lighting, Seldom 3-10%
Noise, Frequent 34-66%
Operating Equipment, Constant 67-100%
Sedentary Environment, Frequent 34-66%
Wearing Protective Equipment, Constant 67-100%
PHYSICAL DEMANDS
Arm/Hand Steadiness, Frequent 34-66%
Balancing, Constant 67-100%
Bending/Stooping, Occasionally 11-33%
Carrying, Frequent 34-66%, 20-50 pounds
Depth Perception, Frequent 34-66%
Eye/Hand Coordination, Constant 67-100%
Fine Finger Movement, Frequent 34-66%
Glare Sensitivity, Frequent 34-66%
Handling, Frequent 34-66%
Hearing Sensitivity, Frequent 34-66%
Keyboarding, Frequent 34-66%
Lifting, Seldom 3-10%, 20-50 pounds
Neck Movements, Occasionally 11-33%
Night Vision, Seldom 3-10%
Olfactory Perception, Frequent 34-66%
Pushing/Pulling, Seldom 3-10%, 50+ pounds
Reaching, Frequent 34-66%
Sitting, Frequent 34-66%
Standing, Frequent 34-66%
Tactile Perception, Frequent 34-66%
Twisting, Seldom 3-10%
Visual Acuity, Constant 67-100%
Visual Color Discrimination, Frequent 34-66%
Wrist Motion, Frequent 34-66%
COGNITIVE DEMANDS
Analytical Ability
Appropriate Behavior
Attention to detail
Comprehending
Creativity
Critical Thinking
Following Instructions
Giving and Receiving Constructive Feedback
Interpersonal Skills
Mathematical Skills/Reasoning
Memorizing/Remembering
Multitasking
Oral Communication
Organizing
Performing in a Leadership Role
Problem Solving
Reading Skills/Comprehension
Responding in emergency situations
Selective Attention
Working Alone
Written Communication
It is the policy of The University of Texas MD Anderson Cancer Center to provide equal employment opportunity without regard to race, color, religion, age, national origin, sex, gender, sexual orientation, gender identity/expression, disability, protected veteran status, genetic information, or any other basis protected by institutional policy or by federal, state or local laws unless such distinction is required by law. http://www.mdanderson.org/about-us/legal-and-policy/legal-statements/eeo-affirmative-action.html
Additional Information
Requisition ID: 154967

Employment Status: Full-Time

Employee Status: Regular

Work Week: Days

Minimum Salary: US Dollar (USD) 36,500

Midpoint Salary: US Dollar (USD) 45,500

Maximum Salary : US Dollar (USD) 54,750

FLSA: non-exempt and eligible for overtime pay

Fund Type: Soft

Work Location: Onsite

Pivotal Position: No

Referral Bonus Available?: No

Relocation Assistance Available?: No

Science Jobs: No