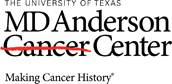 Job Information
MD Anderson Cancer Center

Research Histology Assistant - Comparative Medicine

in

Bastrop

,

Texas
This is a full-time, benefits eligible position located at The Michale E. Keeling Center for Comparative Medicine and Research in Bastrop, Texas.
MISSION STATEMENT
The mission of The University of Texas M. D. Anderson Cancer Center is to eliminate cancer in Texas, the nation, and the world through outstanding programs that integrate patient care, research and prevention, and through education for undergraduate and graduate students, trainees, professionals, employees and the public.
SUMMARY
The primary purpose of the Research Histology Assistant position is to provide technical assistance and support in the preparation of tissue specimens for diagnostic pathology and research studies. May work weekends and holidays on a scheduled, rotating basis; may work overtime as authorized by the Manager. This position may be subject to working in biocontainment areas requiring compliance with specific protocols.
JOB SPECIFIC COMPETENCIES
Specimen Collection and Handling
• Assists the pathologists during necropsies in tissue harvesting, tissue preservation, and note-taking.
• Performs tissue harvesting and grossing of low complexity necropsies as assigned by the veterinary pathologist or chief, histology laboratory once competency has been demonstrated.
• Follows project-specific instructions from pathologists and/or investigators, including preparing and labeling collection supplies/containers for specific study procedures, as assigned by the chief, histology laboratory.
• Archiving activities, including bagging, boxing, and cataloging tissues for offsite storage and filing paraffin blocks and slides.
Documentation
• Assigns accession numbers to specimens/animal received and labels accordingly.
• Ensures that submittal information is entered correctly in the electronic or other logbook and specimens are labeled accurately.
• Maintains electronic records of archived tissues, blocks, and slides, documenting retrieval from and return to storage.
Equipment and Area Maintenance
• Cleans necropsy room and equipment after procedure, including tables, and mopping of floor in accordance with decontamination procedures.
• Performs routine maintenance on laboratory equipment including, but not limited to, tissue processors and automated stainers.
• May startup equipment each morning to assist in preparing laboratory for daily workload.
• Assigned maintenance of specific equipment may be rotated on a regular basis to maintain competence in the laboratory.
• General lab supply organization, including storing and labeling reagents upon receipt, maintaining supplies in the necropsy suite, and general tidiness of the pathology laboratory.
Other duties as assigned.
REQUIREMENTS
Education: High school diploma or equivalent.
Preferred Education: 2 Year College Degree.
Certification: None.
Preferred Certification: None.
Experience: Three years experience in animal manipulation to include one year performing animal necropsies. With preferred degree, one year of required experience.
Preferred Experience: None.
Onsite Presence: Is Required.
WORKING CONDITIONS
Deadlines
Exposure to animals, Frequent 34-66%
Exposure to blood, bodily fluids, and/or tissue, Constant 67-100%
Hazardous Chemicals and Materials, Frequent 34-66%
Noise, Frequent 34-66%
On Call
Operating Equipment, Constant 67-100%
Physical Proximity, Occasionally 11-33%
Sedentary Environment, Frequent 34-66%
Wearing Protective Equipment, Constant 67-100%
Working on uneven/slippery surface, Seldom 3-10%
PHYSICAL DEMANDS
Arm/Hand Steadiness, Constant 67-100%
Balancing, Constant 67-100%
Bending/Stooping, Occasionally 11-33%
Carrying, Frequent 34-66%, 10-20 pounds
Depth Perception, Constant 67-100%
Driving, Occasionally 11-33%
Dynamic Flexibility, Frequent 34-66%
Eye/Hand Coordination, Constant 67-100%
Fine finger movement, Frequent 34-66%
Foot Action, Occasionally 11-33%
Glare Sensitivity, Seldom 3-10%
Handling, Constant 67-100%
Hearing Sensitivity, Seldom 3-10%
Keyboarding, Frequent 34-66%
Lifting, Frequent 34-66%, 10-20 pounds
Neck Movements, Frequent 34-66%
Pushing/Pulling, Frequent 34-66%, 20-50 pounds
Reaching, Constant 67-100%
Sitting, Frequent 34-66%
Standing, Frequent 34-66%
Tactile Perception, Constant 67-100%
Visual Acuity, Frequent 34-66%
Visual Color Discrimination, Frequent 34-66%
Walking, Frequent 34-66%
Wrist Motion, Constant 67-100%
COGNITIVE DEMANDS
Analytical Ability
Appropriate Behavior
Attention to detail
Comprehending
Critical Thinking
Following Instructions
Giving and Receiving Constructive Feedback
Interpersonal Skills
Memorizing/Remembering
Multitasking
Oral Communication
Organizing
Problem Solving
Reading Skills/Comprehension
Responding in emergency situations
Selective Attention
Working Alone
Written Communication
It is the policy of The University of Texas MD Anderson Cancer Center to provide equal employment opportunity without regard to race, color, religion, age, national origin, sex, gender, sexual orientation, gender identity/expression, disability, protected veteran status, genetic information, or any other basis protected by institutional policy or by federal, state or local laws unless such distinction is required by law. http://www.mdanderson.org/about-us/legal-and-policy/legal-statements/eeo-affirmative-action.html
Additional Information
Requisition ID: 153504

Employment Status: Full-Time

Employee Status: Regular

Work Week: Days

Minimum Salary: US Dollar (USD) 31,200

Midpoint Salary: US Dollar (USD) 39,000

Maximum Salary : US Dollar (USD) 46,800

FLSA: non-exempt and eligible for overtime pay

Fund Type: Soft

Work Location: Onsite

Pivotal Position: No

Science Jobs: No