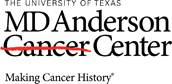 Job Information
MD Anderson Cancer Center

Senior Animal Attendant - Comparative Medicine

in

Bastrop

,

Texas
This full-time, benefits eligible position is located at The Michale E. Keeling Center for Comparative Medicine and Research in Bastrop, Texas.
MISSION STATEMENT
The mission of The University of Texas M. D. Anderson Cancer Center is to eliminate cancer in Texas, the nation, and the world through outstanding programs that integrate patient care, research and prevention, and through education for undergraduate and graduate students, trainees, professionals, employees and the public.
SUMMARY
The primary purpose of the Senior Animal Attendant position is to perform specialized duties necessary for the care and maintenance of a variety of animal colonies within the Department of Comparative Medicine. This position will primarily support the Rhesus and Baboon area(s) and may assist in other animal areas as needed. Works weekends and holidays on a scheduled, rotating basis; may work overtime as authorized by the Supervisor. This position may be subject to working in biocontainment areas requiring compliance with specific protocols.
JOB SPECIFIC COMPETENCIES
Animal Husbandry and Facility Maintenance
Performs daily husbandry and disposal of waste materials.
Operates cage sanitation equipment.
Prepares and distributes daily diet/enrichment.
Transports animals which may require specialized training or handling techniques. Inspects lixit valves and water lines daily to ensure proper function.
Inspects assigned animal areas and maintain rooms, buildings, facilities, and equipment (including enrichment). Reports issues to Supervisor or Team Leader.
Assists with microbiologic monitoring (cage surface samples, water testing, water analysis, and sterilization QA/QC).
Performs basic housekeeping and restocks supplies. Conducts inventory and reports supply needs.
Animal Healthcare
Conducts animal health and behavioral observations. Reports changes in animal behavior and appearance to Supervisor.
Provides care for special needs animals (including infants).
May assist with projects involving special handling techniques which may require protocol specific personal protective equipment.
May assist with administering oral or topical medications as directed by the Supervisor or Clinical staff.
Administrative and Compliance
Adheres to PPE requirements. Works safely in close proximity to animals.
Ensures appropriate animal access to shelter, food, water and distance from other groups. Ensures proper cage and building lock procedures are followed.
Responsible for animal identification as required by area. May need to respond in emergency situations.
Participates in SOP training and consistently follows SOPs and departmental policies. Responsible for adhering to AAALAC and IACUC standards and USDA/AWA regulations.
Provides timely and accurate documentation and recordkeeping of husbandry and healthcare data (including GLP).
Other duties as assigned.
REQUIREMENTS
Education: High school diploma or equivalent.
Preferred Education: 2 Year College Degree.
Preferred Certification: American Association of Laboratory Animal Science (AALAS) Assistant Laboratory Animal Technician certification.
Experience: One year of animal care experience in an animal hospital/clinic, research facility or related field. With either preferred degree, no experience required.
Preferred Experience: Experience gained in a university research setting.
WORKING CONDITIONS
Deadlines
Electrical, Frequent 34-66%
Exposure to animals, Constant 67-100%
Exposure to blood, bodily fluids, and/or tissue, Frequent 34-66%
Exposure to Radiation, Seldom 3-10%
Extreme Hot/Cold, Frequent 34-66%
Hazardous Chemicals and Materials, Frequent 34-66%
Humid/Dry, Frequent 34-66%
Lighting, Frequent 34-66%
Noise, Constant 67-100%
Operating Equipment, Frequent 34-66%
Outside Work, Frequent 34-66%
Physical Proximity, Frequent 34-66%
Sedentary Environment, Seldom 3-10%
Wearing Protective Equipment, Constant 67-100%
Wet Conditions, Frequent 34-66%
Working At Heights, Occasionally 11-33%
Working on uneven/slippery surface, Frequent 34-66%
PHYSICAL DEMANDS
Arm/Hand Steadiness, Frequent 34-66%
Balancing, Frequent 34-66%
Bending/Stooping, Frequent 34-66%
Carrying, Frequent 34-66%, 20-50 pounds
Climbing, Frequent 34-66%
Crawling, Occasionally 11-33%
Depth Perception, Frequent 34-66%
Driving, Occasionally 11-33%
Dynamic Flexibility, Occasionally 11-33%
Eye/Hand Coordination, Frequent 34-66%
Fine finger movement, Frequent 34-66%
Foot Action, Frequent 34-66%
Glare Sensitivity, Frequent 34-66%
Handling, Frequent 34-66%
Hearing Sensitivity, Frequent 34-66%
Keyboarding, Occasionally 11-33%
Kneeling, Occasionally 11-33%
Lifting, Frequent 34-66%, 20-50 pounds
Neck Movements, Frequent 34-66%
Night Vision, Frequent 34-66%
Olfactory Perception, Frequent 34-66%
Pushing/Pulling, Frequent 34-66%, 50+ pounds
Reaching, Frequent 34-66%
Sitting, Occasionally 11-33%
Standing, Constant 67-100%
Tactile Perception, Frequent 34-66%
Twisting, Occasionally 11-33%
Visual Acuity, Frequent 34-66%
Visual Color Discrimination, Frequent 34-66%
Walking, Constant 67-100%
Wrist Motion, Frequent 34-66%
Squatting, Occasionally 11-33%
COGNITIVE DEMANDS
Analytical Ability
Appropriate Behavior
Attention to detail
Comprehending
Creativity
Critical Thinking
Following Instructions
Giving and Receiving Constructive Feedback
Interpersonal Skills
Mathematical Skills/Reasoning
Memorizing/Remembering
Multitasking
Oral Communication
Organizing
Problem Solving
Reading Skills/Comprehension
Responding in emergency situations
Selective Attention
Working Alone
Written Communication
It is the policy of The University of Texas MD Anderson Cancer Center to provide equal employment opportunity without regard to race, color, religion, age, national origin, sex, gender, sexual orientation, gender identity/expression, disability, protected veteran status, genetic information, or any other basis protected by institutional policy or by federal, state or local laws unless such distinction is required by law. http://www.mdanderson.org/about-us/legal-and-policy/legal-statements/eeo-affirmative-action.html
Additional Information
Requisition ID: 151085

Employment Status: Full-Time

Employee Status: Regular

FLSA: non-exempt, eligible for overtime, and is subject to the provisions of the Fair Labor Standards Act (FLSA)

Work Week: Days, Rotating, Weekends

Fund Type: Soft

Work Location: Onsite

Pivotal Position: No

Minimum Salary: US Dollar (USD) 31,200

Midpoint Salary: US Dollar (USD) 39,000

Maximum Salary : US Dollar (USD) 46,800

Science Jobs: No