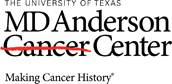 Job Information
MD Anderson Cancer Center

Senior Animal Resources Technologist - Comparative Medicine

in

Bastrop

,

Texas
This full-time, benefits eligible position is located at the Michale E. Keeling Center for Comparative Medicine and Research (https://www.mdanderson.org/research/departments-labs-institutes/programs-centers/michale-e-keeling-center-for-comparative-medicine-and-research.html) in Bastrop, Texas.
MISSION STATEMENT
The mission of The University of Texas M. D. Anderson Cancer Center is to eliminate cancer in Texas, the nation, and the world through outstanding programs that integrate patient care, research and prevention, and through education for undergraduate and graduate students, trainees, professionals, employees and the public.
SUMMARY
The primary purpose of the Senior Animal Resources Technologist position is to provide the highest quality of technical skills necessary for animal health care and provide support for the overall operations of the animal programs within the department of Comparative Medicine. This position will primarily support the Central Services, Clinics, Surgery& In-life Research Coordination area and may assist in other animal areas as needed. Works weekends and holidays on a scheduled, rotating basis; may work overtime as authorized by the Manager. This position may be subject to working in biocontainment areas requiring compliance with specific protocols.
JOB SPECIFIC COMPETENCIES
Animal Healthcare and Technical Support
Coordinates the care of animals under quarantine and/or clinical care for ill or injured animals under the direction of the Veterinarian. Promptly reports health or behavioral concerns and proposes treatment plan to Veterinarian.
Consults with the Veterinarian to manage clinical and special needs cases.
Responsible for projects involving special handling techniques that may require protocol specific personal protective equipment.
Provides technical guidance for animal colonies including specific pathogen free (SPF) colonies, infectious diseases wards, and isolation units as well as maintains the development of inbred, hybrid or other specialty breeding colonies.
Under the direction of Veterinarian, provides advanced technical skills including collecting blood samples, administering blood transfusions, medications, intravenous and inhalation anesthesia and resuscitation, operating x-ray or imaging unit and/or assisting in the daily operation of animal clinic or surgical unit.
Responsible for the maintenance and operation of the clinics/surgery facilities ensuring medical equipment (cleaning, calibration, validation, scheduling repairs, etc.), stock supplies and medications are in a state of cleanliness and readiness in compliance with USDA/AWA guidelines.
Accurately calculates, prepares and dispenses medications according to written and oral instructions of the Veterinarian following SOP's.
Timely and accurately documents the controlled and non-controlled drug inventory log. As assigned, may receive controlled drug training and drug key access.
Assists the Manager/Veterinarian in various activities related to animal sales and shipments including: processing sales requests, animal selection, and providing accurate information and timely responses.
Orders and maintains all clinical supplies and medications (includes pharmaceutical drugs, therapeutic treatments, darting equipment, conducts regular inspection of the bite/scratch kits, etc); and provides appropriate labeling and storage of medications and clinical supplies.
Coordinates daily, weekly, and monthly clinical events including sample collection (along with any scheduling necessary to complete this), daily animal treatments, follow- up exams, annual physical exams, and weaning processes.
Provides training on technical/clinical procedures and related SOPs.
Timely and accurately enters Veterinarian directives including prescribed medications into the electronic health records database.
Participates in research protocols including GLP protocols.
Contributes technical expertise and training of staff for research protocols as needed.
Animal Husbandry and Facility Maintenance
Provides daily husbandry and disposal of waste materials for animals under clinical care including the provision of dietary needs.
Performs checking locks of other care staff.
Provides direction and basic husbandry training to staff.
Participates in positive reinforcement training for maintenance of trained behaviors. Collaborates with colony and behavioral management for enrichment, social group formation and housing considerations, breeding schemes, and issues related to the dam/infant bond (fostering or nursery care), and other behavioral concerns.
Transports animals which may require specialized training or handling techniques. Inspects lixit valves and water lines daily to ensure proper function.
Inspects assigned animal areas and maintain rooms, buildings, facilities, and equipment (including enrichment). Reports issues to Manager or may directly address issues.
Responsible for coordination and oversight of microbiologic monitoring (cage surface samples, water testing, water analysis, and sterilization QA/QC) in the clinic facilities. Performs basic housekeeping and restocks supplies in the clinic as needed.
Administrative and Compliance
Adheres to PPE requirements. Works safely in close proximity to animals.
Ensures appropriate animal access to shelter, food, water and distance from other groups. Ensures proper cage and building lock procedures are followed.
Responsible for animal identification as required by area. Responsible for responding in emergency situations.
Participates in SOP training and consistently follows SOPs and departmental policies. Responsible for developing and writing SOPs.
Responsible for adhering to AAALAC and IACUC standards and USDA/AWA regulations.
Provides timely and accurate documentation and recordkeeping of husbandry and healthcare data (including GLP).
Requires proficiency in the use of electronic health records and database applications. Responsible for the timely and accurate submission of the monthly billing for the clinical area.
Responsible for submitting work orders for clinic facilities or equipment in need of maintenance or repairs.
As assigned, may provide supervision/guidance to Technologist, Technicians, or Attendants.
Serves as back-up to Supervisor, Manager or Veterinarian as assigned.
Other duties as assigned.
REQUIREMENTS
Education: Associates degree in Veterinary Technology.
Preferred Education: Bachelor's degree in Biomedical Science or Animal Science.
Certification: Laboratory Animal Technician (LAT) from the American Association for Laboratory Animal Science (AALAS) within 180 days of eligibility but no more than 992 days. Any employee hired or rehired after September 1, 2012 must possess required certification.
Experience: Three years supervisory/team lead experience in clinical or surgical animal procedures; or animal health care and husbandry. May substitute required education with experience on a one to one basis. With preferred degree, one year experience required.
With preferred licensure certification, two years experience required.
Preferred Experience: Experience gained in a university animal research setting.
Onsite Presence: Is Required.
WORKING CONDITIONS
Deadlines
Electrical, Frequent 34-66%
Exposure to animals, Constant 67-100%
Exposure to blood, bodily fluids, and/or tissue, Frequent 34-66%
Exposure to Radiation, Seldom 3-10%
Extreme Hot/Cold, Frequent 34-66%
Hazardous Chemicals and Materials, Frequent 34-66%
Humid/Dry, Frequent 34-66%
Lighting, Frequent 34-66%
Noise, Constant 67-100%
Operating Equipment, Frequent 34-66%
Outside Work, Frequent 34-66%
Physical Proximity, Frequent 34-66%
Sedentary Environment, Seldom 3-10%
Wearing Protective Equipment, Constant 67-100%
Wet Conditions, Frequent 34-66%
Working At Heights, Occasionally 11-33%
Working on uneven/slippery surface, Frequent 34-66%
PHYSICAL DEMANDS
Arm/Hand Steadiness, Frequent 34-66%
Balancing, Frequent 34-66%
Bending/Stooping, Frequent 34-66%
Carrying, Frequent 34-66%, 20-50 pounds
Climbing, Frequent 34-66%
Crawling, Occasionally 11-33%
Depth Perception, Frequent 34-66%
Driving, Occasionally 11-33%
Dynamic Flexibility, Occasionally 11-33%
Eye/Hand Coordination, Frequent 34-66%
Fine finger movement, Frequent 34-66%
Foot Action, Frequent 34-66%
Glare Sensitivity, Frequent 34-66%
Handling, Frequent 34-66%
Hearing Sensitivity, Frequent 34-66%
Keyboarding, Occasionally 11-33%
Kneeling, Occasionally 11-33%
Lifting, Frequent 34-66%, 20-50 pounds
Neck Movements, Frequent 34-66%
Night Vision, Frequent 34-66%
Olfactory Perception, Frequent 34-66%
Pushing/Pulling, Frequent 34-66%, 50+ pounds
Reaching, Frequent 34-66%
Sitting, Occasionally 11-33%
Standing, Constant 67-100%
Squatting, Occasionally 11-33%
Tactile Perception, Frequent 34-66%
Twisting, Occasionally 11-33%
Visual Acuity, Frequent 34-66%
Visual Color Discrimination, Frequent 34-66%
Walking, Constant 67-100%
Wrist Motion, Frequent 34-66%
COGNITIVE DEMANDS
Analytical Ability
Appropriate Behavior
Attention to detail
Comprehending
Creativity
Critical Thinking
Following Instructions
Giving and Receiving Constructive Feedback
Interpersonal Skills
Mathematical Skills/Reasoning
Memorizing/Remembering
Multitasking
Oral Communication
Organizing
Performing in a Leadership Role
Problem Solving
Reading Skills/Comprehension
Responding in emergency situations
Selective Attention
Working Alone
Written Communication
It is the policy of The University of Texas MD Anderson Cancer Center to provide equal employment opportunity without regard to race, color, religion, age, national origin, sex, gender, sexual orientation, gender identity/expression, disability, protected veteran status, genetic information, or any other basis protected by institutional policy or by federal, state or local laws unless such distinction is required by law. http://www.mdanderson.org/about-us/legal-and-policy/legal-statements/eeo-affirmative-action.html
Additional Information
Requisition ID: 162061

Employment Status: Full-Time

Employee Status: Regular

Work Week: Days, Weekends

Minimum Salary: US Dollar (USD) 55,400

Midpoint Salary: US Dollar (USD) 66,500

Maximum Salary : US Dollar (USD) 77,500

FLSA: non-exempt and eligible for overtime pay

Fund Type: Soft

Work Location: Onsite

Pivotal Position: No

Referral Bonus Available?: No

Relocation Assistance Available?: No

Science Jobs: Yes
#LI-Onsite