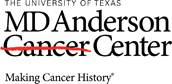 Job Information
MD Anderson Cancer Center

Accountant II - Melanoma Medical Oncology

in

Houston

,

Texas
The University of Texas MD Anderson Cancer Center in Houston is one of the world's most respected centers focused on cancer patient care, research, education and prevention. It was named the nation's No. 1 hospital for cancer care in U.S. News & World Report's 2018 rankings. It is one of the nation's original three comprehensive cancer centers designated by the National Cancer Institute.
The primary purpose of the Accountant II position is to apply accounting principles and techniques in meeting assigned responsibilities and in preparing data for financial reports to support the Faculty, Department Administrator, Sr. Financial Analyst and Grant Program Manager. This position requires independent thinking, independent production, independent problem-solving (both within and across departments) and initiative.
KEY FUNCTIONS
Account Maintenance and Reconciliation
Ensures timely and accurate expense and income tracking by performing monthly reconciliations and reporting on departmental chart field strings including Staff Development funds for assigned faculty, Research M&O, Chairman's fund and other departmental designated and restricted funds (Fund Groups 10, 30 and 80). Monitors chart field string balances using the Status of Departmental Fund (SODF) reports.
Monitors accounts for budget variances.
Prepares and provides monthly summarizing available funds to the Department Administrator for submission to the Division of Cancer Medicine, Physician Referral Services, etc.
Reviews purchase requisitions and expenses for designated departmental chart field strings.
Requests new chart field strings to the Development Office/Research Finance for internal grants, gifts, endowments, etc.
Reviews invoices for accuracy and ensures that payments are received in a timely manner.
Audits assigned financial and administrative personnel on monthly basis to ensure consistency, accuracy and appropriate separation of duties is maintained. Researches, identifies and recommends solutions to problems which arise in the daily course of business.
Maintains controlling records required to ensure accuracy of all data entered into the accounting system for designated departmental chart field strings.
Provides recommendations and creates more efficient methods for financial management through macro creation, standard operating procedure preparation and enhanced reporting
Ensures compliance with departmental, institutional and state guidelines and reports discrepancies to Department Administrator, and Sr. Financial Analyst.
Interacts with all levels of personnel within the department, other institutional departments, as well as outside companies to resolve problems/errors or questions regarding basic accounting reconciliation items.
Grants and Contracts Management
Responsible for correct and timely salary allocation on all assigned grants (Fund Group 90) by utilizing the Personnel Trending Report in OBIEE (Resource One).
Provides assistance to faculty in the expenditure of funds available to them through the dissemination of information and guidelines of the various sponsoring agencies.
Responsible for salary reconciliations and salary projections for designated chart field strings utilizing the ePAF Work center in myHR (Resource One).
Submit budget transfer requests and expense transfers when needed.
Provides monthly projection reports to faculty, Department Administrator, and Sr. Financial Analyst regarding grant financial status including salary projections for all personnel. Meets with faculty and works closely with the Sr. Financial Analyst to resolve any accounting issues and/or discrepancies.
Conducts monthly financial meetings with Faculty including Sr. Financial Analyst.
Pulls financial data from multiple institutional sources and consolidates information in meaningful way, advises faculty and presents complex financial information to all levels of personnel.
Responsible for the account maintenance in Resource One for designated chart field signers.
Responsible for ensuring that grants are setup in Resource One correctly according to the budget and/or BAF.
Responsible for ensuring that subcontracts have their respective fully executed contract, timeliness of invoices and payments.
Consistently monitors grants during the project life cycle and prepares them for closeout.
Performs monthly audits of grant account reconciliation reports for designated departmental chart field strings to ensure compliance with departmental, institutional, and state guidelines and reports audit findings to the Sr. Financial Analyst and Department Administrator.
Collaborates with grant personnel to ensure funding components including subcontracts are budgeted correcting in Resource One. Performs budget transfers if needed.
Department Management
Acts as a resource to administrative support staff regarding fund expenditure guidelines, purchasing procedures, and travel reimbursements.
Responsible for adhering to institutional and state guidelines and deadlines to include purchasing, fiscal, and travel
Responsible for reviewing open purchase orders, researching the status of deliveries and invoices and closing out POs.
Responsible for maintaining the CAT Tool per award setups
Responsible for completing the STAT sampling for the department.
Prepares and analyzes Personnel Trending for department and researches and documents variances
Responds to faculty, Department Administrator and Sr. Financial Analyst inquiries regarding budget and expenses.
Performs audits of any and all departmental funds at the request of Chair, DA or Sr. Financial Analyst.
Responsible for compliance with institutional, state and federal regulations and requirements and ensures departmental system of internal controls are met.
Education
Required : Bachelor's degree in Business Administration, Accounting or related field.
Experience
Required : Two years of accountant experience required with a Bachelor's in Business Administration or related field. One year of accountant experience required with a Bachelor's in Accounting. May substitute required education degree with additional years of equivalent experience on a one to one basis.
It is the policy of The University of Texas MD Anderson Cancer Center to provide equal employment opportunity without regard to race, color, religion, age, national origin, sex, gender, sexual orientation, gender identity/expression, disability, protected veteran status, genetic information, or any other basis protected by institutional policy or by federal, state or local laws unless such distinction is required by law. http://www.mdanderson.org/about-us/legal-and-policy/legal-statements/eeo-affirmative-action.html
Additional Information
Requisition ID: 132114

Employment Status: Full-Time

Employee Status: Regular

FLSA: exempt and not eligible for overtime pay

Work Week: Days

Fund Type: Hard

Pivotal Position: No

Minimum Salary: US Dollar (USD) 52,000

Midpoint Salary: US Dollar (USD) 65,000

Maximum Salary : US Dollar (USD) 78,000