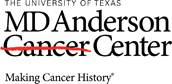 Job Information
MD Anderson Cancer Center

Advanced Practice Provider - Gynecologic Oncology & Reproductive Medicine

in

Houston

,

Texas
The University of Texas MD Anderson Cancer Center is ranked the nation's top hospital for cancer care by U.S. News & World Report's "Best Hospitals." MD Anderson's mission is to eliminate cancer in Texas, the nation and the world through exceptional programs that integrate patient care, research and prevention.
KEY FUNCTIONS
Patient Assessment:
• Provides quality patient care in relation to patient's prescribed diagnosis, treatment, age group, development, and other identified needs.
• Assesses health status by performing the medical history, episodic physical examination, and psychosocial assessment.
• Reports findings and test results to physicians.
• Monitors laboratory, clinical radiographic and procedural data.
• Reviews the findings of the history and physical, pertinent laboratory data, radiographic data, plan for further diagnosis and therapeutic management with the physician.
Intervention/Evaluation:
• Prevents, minimizes, and manages symptoms/toxicities/health abnormalities related to disease or treatment in collaboration with physician and other allied personnel.
• Evaluates patient's response to treatment and health care provided and modifies care,
• Coordinates activities, including writing orders and requesting consultations from other health team members, to meet patient's multiple needs and requests.
• Provides emergency triage and renders emergency medical service pending the arrival of a physician.
• Identifies and manages patient's crises until physician assistance is available.
• If eligible, write prescriptions as needed.
• Writes or dictates patient letters, patient notes (history and physical notes, progress notes, telephone notes, consultation notes, and discharge summaries).
• Orders diagnostic studies such as laboratory work, x-rays, PET scans, CT scans, and MRI scans as directed by physician.
• Provides psychological support to patients and families.
• Provides health care throughout the disease process: diagnosis, treatment, rehabilitation, palliative, terminal care, and prevention of cancer and/or complications.
• Facilitates use of institutional resource.
• Facilitates communication between patient/family and interdisciplinary team and coordinates services related to patient care.
• Schedules consultations, diagnostic test or procedures, future appointments for patients in coordination with the attending physician.
• Participates in Gynecology/Radiation Interdisciplinary Team Conference.
• Assists with data retrieval and entry of patient data.
Performance of Diagnostic/Therapeutic Procedures:
• Undergoes training of specific medical procedures at M.D. Anderson Cancer Center by a physician.
• Demonstrates competency of specific procedure under the direct supervision of a physician leading to privileging to perform the procedure.
• Performs medical procedures to include: removal of staples/sutures, opening and care of wounds, removal of vaginal packing and drains, removal of catheters. IUD insertion and removal. Performs pelvic exams, pap smears, and cervical/vaginal/vulvar/endometrial biopsies.
• Writes chemotherapy orders and provides chemotherapy clearance for chemoradiation patients.
Education:
• Provides health education to the patient and his/her family (management of side effects, etc.) as well as participates in formal and informal instruction of nursing students, professional nurses and other health professionals.
• Promote positive health behaviors and self-care skills through education and counseling.
• Refers patient to appropriate resource per the assessment and evaluation.
• Builds and maintains a therapeutic team to provide optimum therapy/care.
• Demonstrates advanced knowledge in gynecologic oncology and care of surgical patient.
• Assists in development of educational material for use by staff.
• Keeps current by attending continuing education programs related to the clinical area, participating in professional nursing organizations, communicating advances in nursing practice or health care in general in writing through publications and presentation of scientific papers.
• Serves as a resource person in the orientation process and ongoing fellowship and residency program.
Research:
• Contributes to research efforts of Department/Section and applies pertinent research to clinical practice.
• Identifies clinical problems amenable to research methods.
• Initiates or collaborates in research projects.
• Serves as a research person by assisting with the implementation of registered departmental research protocols.
• Collaborates with the department in the development of new research protocols.
• Applies pertinent research to care of patients and to develop alternate plans of care.
• Attends departmental meetings pertinent to the APP.
Consultation :
• Provides consultation to colleagues and allied personnel outside and within MDACC.
• Collaborates with medical, nursing, and other disciplines regarding plan of care, follow-up and evaluation.
• Recommends therapeutic measure for relief of symptoms.
Outpatient APP:
• Works in assigned clinics based on clinical need (Gynecologic Oncology, General Gynecology, Ovarian Screening, Colposcopy, Onco-fertility)
• Participates in Service Line and Care Team Transformation initiatives; including APP Independent Practice.
Inpatient APP:
• Actively participate in daily team patient rounds (table and walk rounds). Assess and perform physical exam and dictate on assigned patients prior to rounds.
• Provide care for service patients while fellow, resident, and attending are in clinic/OR.
• Primary provider for service CONSULT pager Monday-Friday.
• Participates in Multidisciplinary Rounds daily.
EDUCATION
Required: Degree requirements as defined by the Texas Board of Nursing (BON) or Texas State Board of Physician Assistant Examiners (TSBPAE) as required for clinical licensure as an Advanced Practice Registered Nurse or Physician Assistant.
EXPERIENCE
Preferred:
At least 1 year of experience in Advanced Practice Provider role.
LICENSURE / CERTIFICATION
Required:
Written authorization from the Texas Board of Nursing (BON) or Texas State Board of Physician Assistant Examiners (TSBPAE) to function as an Advanced Practice Registered Nurse or Physician Assistant. Related authorization must be consistent with clinical practice area and patient population.
Basic Life Support (BLS) or Cardiopulmonary Resuscitation (CPR) certification.
MAY BE REQUIRED: Eligible to be granted limited prescriptive authority by the State of Texas.
Preferred:
American Heart Association Basic Life Support (BLS), ACLS (Advanced Cardiac Life Support) or PALS (Pediatric Advanced Life Support) certification as required by patient care area.
It is the policy of The University of Texas MD Anderson Cancer Center to provide equal employment opportunity without regard to race, color, religion, age, national origin, sex, gender, sexual orientation, gender identity/expression, disability, protected veteran status, genetic information, or any other basis protected by institutional policy or by federal, state or local laws unless such distinction is required by law. http://www.mdanderson.org/about-us/legal-and-policy/legal-statements/eeo-affirmative-action.html
Additional Information
Requisition ID: 160930

Employment Status: Full-Time

Employee Status: Regular

Work Week: Days

Minimum Salary: US Dollar (USD) 100,000

Midpoint Salary: US Dollar (USD) 125,000

Maximum Salary : US Dollar (USD) 150,000

FLSA: exempt and not eligible for overtime pay

Fund Type: Hard

Work Location: Onsite

Pivotal Position: Yes

Referral Bonus Available?: Yes

Relocation Assistance Available?: Yes

Science Jobs: No
#LI-Onsite