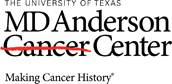 Job Information
MD Anderson Cancer Center

Associate Director, Revenue Management Operations

in

Houston

,

Texas
Summary:
The Associate Director, Revenue Management Operations is a key revenue cycle leader that works closely with the Director, Revenue Management & Pricing to develop and operationalize a robust and efficient revenue management program. The Associate Director will be responsible for leading the institution's operational efforts related to clinical revenue optimization and reporting, including revenue integrity, charge capture and reconciliation, and charge master efficiency and compliance.
The Associate Director will create, administer, and continually improve workflows and processes related to clinical charge capture and revenue integrity efforts, ensuring compliance with Federal and State requirements. This will be accomplished by leveraging the talents and efforts of the revenue management team, as well as maintaining strong relationships with key stakeholders, including clinical centers, ancillary divisions, revenue cycle partners, and other key departments critical to strong revenue performance.
The position will have high impact and visibility to senior management and must demonstrate strong interpersonal communication skills and professional presence.
Key Functions:
Chargemaster Maintenance
• Maintain a compliant and efficient charge description master for all MD Anderson locations and entities, including both technical (hospital and clinics) and professional services. This includes, but may not be limited to, the Epic EAP, BCC, and FSC master files.
• Monitor changes to regulatory requirements for billing, coding and reimbursement and ensure timely implementation in the chargemaster. This includes leading the annual CPT/HCPCS update process, as well as quarterly and other changes that may happen throughout the year.
• Ensure pricing implemented in the chargemaster follows institutional policies and guidelines, escalating any exceptions needing additional approval.
Revenue Routing
• Manage and ensure accurate routing of revenue within the patient accounting system, including proper reporting of gross revenue on the general ledger. This includes maintenance of appropriate billing categories in the CDM and strong partnerships with the institutional EHR team to ensure proper maintenance of the BCC table and department and cost center structures.
Associate Director, Revenue Management
• Ensure appropriate audit and reporting tools are available clinical leadership to monitor appropriate revenue routing across this institution, including design of analytical tools for the analysis of revenue where needed.
Charge Capture and Reconciliation
• Function as the institutions primary point of contact on charge capture and reconciliation efforts, including activities contained within the revenue cycle, as well as surveillance and monitoring of those outside of the revenue cycle. This will require close collaboration with numerous departments within the Finance Division and other Divisions throughout the institution, especially clinical centers, HALs, nursing, and ancillary clinical areas.
• Establish, communicate, and monitor the institutional charge capture and reconciliation policies, guidelines and processes. Collaborate with clinical leadership to enforce appropriate processes and safeguards in the clinical areas, consistent with institutional policy.
a. Identify and implement metrics and process improvements to the institutional charge capture and reconciliation process.
b. Develop and maintain educational programs, tools and templates to educate clinical staff and assist clinical areas in capturing charges.
• Partner with the institutional EHR team and clinical leadership to ensure appropriate and reliable charge triggers are used throughout the institution with a focus on appropriate revenue optimization with compliance risk controls.
• Provide customer service, ensuring strong relationships with clinical leadership and revenue cycle and IT partners. Identify and resolve problems quickly and appropriately and ensuring timely and effective communication.
Revenue Integrity
• Lead a robust and effective revenue integrity program to identify potential areas of revenue loss or compliance gaps.
a. Ensure revenue practices and results for clinical areas are reviewed on a rotating basis.
b. Consult with clinicians and clinical leadership regarding revenue integrity gaps and opportunities.
c. Collaborate with Billing Compliance to address areas of risk.
• Direct and facilitate the development of remediation plans for any deficiencies noted concerning charge capture effectiveness, system integration, and other revenue integrity issues. This includes evaluation and identification of root causes resulting in charge capture deficiencies or lack of revenue recognition.
• Oversee on-going revenue integrity initiatives to promote optimal, compliant revenue performance, including reporting of outcomes and metrics on successful risk mitigation and financial impact. These may include targeted revenue integrity audits, the Craneware CCA program, CloudMed, and Epic Revenue Guardian, as well as other revenue integrity initiatives that focus on revenue gap identification with significant transition to sustainable process improvements.
Education Required:
Bachelor's degree in finance, accounting, computer science or business administration.
Education Preferred:
Master's degree in finance, business administration, computer science or a healthcare related field. Epic Care and Resolute 2010+ certified user.
Experience Required:
Eight (8) years of professional progressive experience with significant responsibility for related areas of revenue operations such as billing compliance, chargemaster maintenance, and revenue integrity along with three years of managerial experience. Successful completion of the LEADing Self Accelerate program may substitute for one year of required supervisory or management experience.
Preferred Experience :
Five years of significant volume electronic charge capture experience in working with a variety of provider such as Physicians, Mid-Level Providers, and hospital facilities, preferably in an Epic environment.
Preferred Skills:
Related coding, revenue integrity, or clinical licenses or certifications such as CPC, RHIA, etc. Related Epic certification. Strong interpersonal and communication skills, excellent supervisory skills, large project management skills and the ability to function under pressure due to time constraints. Analytical and planning skills, independent decision-making abilities.
Other Requirements:
Must pass pre-employment skills test as required and administered by Human Resources.
It is the policy of The University of Texas MD Anderson Cancer Center to provide equal employment opportunity without regard to race, color, religion, age, national origin, sex, gender, sexual orientation, gender identity/expression, disability, protected veteran status, genetic information, or any other basis protected by institutional policy or by federal, state or local laws unless such distinction is required by law. http://www.mdanderson.org/about-us/legal-and-policy/legal-statements/eeo-affirmative-action.html.
Additional Information
Requisition ID: 145323

Employment Status: Full-Time

Employee Status: Regular

FLSA: exempt and not eligible for overtime pay

Work Week: Days

Fund Type: Hard

Remote Work: Hybrid Onsite/Remote

Pivotal Position: No

Minimum Salary: US Dollar (USD) 111,600

Midpoint Salary: US Dollar (USD) 139,500

Maximum Salary : US Dollar (USD) 167,400

Science Jobs: No