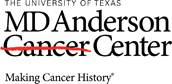 Job Information
MD Anderson Cancer Center

Clinical Billing Specialist

in

Houston

,

Texas
CHARGE CAPTURE POSTING, REVIEW AND PROCESSING, VERIFICATION & COMPLIANCE
Ideal candidates will be have a Certified Professional Coder (CPC) certification
Develops, implements and monitors processes to ensure that all professional and/or technical units and charges are captured appropriately via OneConnect/EPIC.
Reviews all charges (inpatient, outpatient, consults, OR charges) entered into OneConnect/EPIC by department providers, (physicians and APPs) on a daily basis and conducts charge reconciliations.
• Verifies that diagnosis and procedure codes are accurate and complete.
• Utilizes Charge Master for professional and technical fees.
• Contacts provider(s) when information is missing to request posting to system.
• Reviews outpatient visits, inpatient census, and post-surgical visits to insure charges are posted for all events and documentation supports charges billed.
• Assists with researching diagnosis and procedure codes as necessary.
• Reviews charge capture and rejection data and makes recommendations for alternate coding options.
• Coordinates educational compliance, researches compliance issues and provides recommendations to improve documentation accuracy.
• Create charge sessions for Faculty and first assist cases.
• Review all APP cases to validate first assist charges.
• Other duties as assigned.
Data Management & Reporting, Education & Training
• Run MDA Surgical Charges report and review Op Note required elements.
• Review PB Transaction Activity Cube and Denials Activity Cube.
• Audits pre-operative history and physical report and post-operative reports for Joint Commission compliance.
• Works with other departments/divisions to assure all billing and collection activities are optimized.
• Advises physicians and APPs regarding appropriate coding, related processes and CPT codes.
• Participates in the divisional Charge Capture Efficiency Team (CCET) and supports projects from this team on an ad-hoc basis.
Records Management, Correspondence/Forms Completion & Processing
• Sets up new electronic or paper financial files as necessary to support data needs and reporting requirements.
• Organizes information for systems improvements and assists in implementation.
• Instructs personnel on processes and procedures and new system applications.
• Composes and types memos, letters, reports, graphs, tables and charts using a personal computer, word processing and spreadsheet software. Updates, copies and distributes standard forms, lists, charts and other documents as requested or as necessary.
• Requires good communication skills and the ability to organize and disseminate information in a clearly understood manner.
• Responsible for mastering new computer applications necessary for maintaining documents and databases.
Other duties as assigned.
Education Required:
Associate's degree in Business Administration or related field.
Experience Required:
Three years professional fee or technical billing experience in healthcare, insurance or related field. May substitute required education degree with additional years of professional billing experience on a one to one basis.
Experience Preferred:
billing background and a Certified Professional Coder (CPC) certification. Strong understanding of charge capture policies and procedures; understanding of professional charges, diagnosis codes, OneConnect/EPIC, professional fees, CPT categories and
documentation rules.
Certification Required:
None
Certification Preferred:
Certified Professional Coder (CPC) certification
It is the policy of The University of Texas MD Anderson Cancer Center to provide equal employment opportunity without regard to race, color, religion, age, national origin, sex, gender, sexual orientation, gender identity/expression, disability, protected veteran status, genetic information, or any other basis protected by institutional policy or by federal, state or local laws unless such distinction is required by law. http://www.mdanderson.org/about-us/legal-and-policy/legal-statements/eeo-affirmative-action.html
It is the policy of The University of Texas MD Anderson Cancer Center to provide equal employment opportunity without regard to race, color, religion, age, national origin, sex, gender, sexual orientation, gender identity/expression, disability, protected veteran status, genetic information, or any other basis protected by institutional policy or by federal, state or local laws unless such distinction is required by law. http://www.mdanderson.org/about-us/legal-and-policy/legal-statements/eeo-affirmative-action.html
Additional Information
Requisition ID: 140816

Employment Status: Full-Time

Employee Status: Regular

FLSA: non-exempt, eligible for overtime, and is subject to the provisions of the Fair Labor Standards Act (FLSA)

Work Week: Days

Fund Type: Hard

Pivotal Position: No

Minimum Salary: US Dollar (USD) 38,800

Midpoint Salary: US Dollar (USD) 49,500

Maximum Salary : US Dollar (USD) 60,200

Science Jobs: Yes