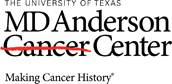 Job Information
MD Anderson Cancer Center

Clinical Nurse - Diagnostic Imaging (2:30pm-11pm)

in

Houston

,

Texas
The primary purpose of the Diagnostic Imaging (DI) Clinical Nurse position is to positively affect patient outcomes by providing, coordinating, and supporting evidence based direct patient care across the continuum of care for patient undergoing radiologic imaging and or therapeutic procedures. The highest quality of patient care and the appropriate use of resources is achieved in collaboration with the interdisciplinary team. Performs clinical and management functions at the service level to assure patient care. These activities are performed in a dynamic environment through interactions with the multi-disciplinary/interdisciplinary team within and/or external to DI
Clinical nurse opportunities in Diagnostic Imaging. The ideal candidate will be a licensed RN with a minimum of two years of experience in an acute care setting, IV and port access skills. ACLS, PALS and BSN preferred.
Shift: 2:30pm to 11pm with alternating weekends, holidays and on call
Transformational Leadership : Clinical Nurse must lead others (co-workers, patients, families, significant others) to where they need to be in order to meet the demands of their future care needs. Organizes and prioritizes work of patient care team. Performs procedures in a safe, efficient, and cost-effective manner. Completes assigned duties in an efficient and timely manner. Assures continuity of care as patients transition across the continuum through appropriate discharge planning, patient education and coordination of services. Practice autonomously within the scope of professional nursing practice. Seeks opportunities to meet individual objectives identified in the Professional Development Model. Participates in meeting the educational needs of self and others. Completes projects and other duties as assigned. Implements changes to achieve identified team goals.
Exemplary Professional Practice : Clinical Nurse has a comprehensive understanding of the role of professional nursing in the institution that is demonstrated in the relationships with patients, families, and interdisciplinary team members. Accountable for the management and provision of patient care on assigned area(s). Utilizes critical thinking skills to recognize and solve patient problems. Identifies the age specific growth and developmental needs of the patients and utilizes the nursing process and nursing standards to prevent and/or manage actual/potential problems.
Acts as a patient and family advocate in order to uphold patient rights. Demonstrates clinical competency and compassion in providing care, using technology, administering medications, performing procedures and managing emergencies. Identifies and assesses patient's needs for nursing care and other services. Collaborates with physicians, other services, patient and patient's family to plan care and evaluate outcomes. Trains, coaches and assists team members to ensure optimum patient care and efficient use of resources. Effectively and consistently functions in related roles as required (e.g. charge nurse, preceptor, clinical coach, etc.). Delegates to other health care team members appropriately.
New Knowledge, Innovation, and Improvements : Clinical Nurse is responsible for the integration of innovation and research-based findings into daily patient care practices. Improves practice by integrating results and theories of research studies. Participates in /leads evidenced based practice projects. Participates in the redesign of care delivery for unit/center patient population.
Empirical Quality Results: Clinical Nurse seeks solutions to problems inherent in our institution rather than creating work arounds. Acts on behalf of the patients and family to ensure care that is safe and appropriate with consideration for values, diversity, and human rights. Ensures integration of safety and quality standards into practice and delivery of team care. Minimizes at-risk behavior in self and others. Actively utilizes incident reporting system. Collaborates with others in quality and performance improvement efforts. Documents care according to established standards. Participates in nursing and medical research and facilitates transfer of new knowledge to patient care. Participates in the Quality Improvement Process.
Structural Empowerment: Clinical Nurse is empowered to problem solve in order to meet organizational and unit goals and achieve desired outcomes. Active member in shared decision-making model at unit level. Accountable for identifying barriers to patient care and solutions. Active in developing strong relationships and partnerships with the organization to improve patient outcomes. Is empowered to problem solve to meet organizational and unit goals and achieve desired outcomes.
Other Duties as Assigned
EDUCATION:
Required: Graduation from an accredited school of professional nursing.
Preferred: Bachelor's of Science in Nursing.
EXPERIENCE:
Required: None.
Preferred: Two years relevant clinical nursing experience. IV and port access experience
LICENSURE/CERTIFICATION:
Required: Current State of Texas Professional Nursing license (RN). Advanced Cardiac Life Support (ACLS) certification and Pediatric Advanced Life Support (PALS) certification if working in the following department: Nrsg Post Anesthesia Care Unit (600160)
All clinical nurses with less than one year of registered nurse (RN) work experience will be required to participate in the Clinical Nurse Residency Program.
It is the policy of The University of Texas MD Anderson Cancer Center to provide equal employment opportunity without regard to race, color, religion, age, national origin, sex, gender, sexual orientation, gender identity/expression, disability, protected veteran status, genetic information, or any other basis protected by institutional policy or by federal, state or local laws unless such distinction is required by law. http://www.mdanderson.org/about-us/legal-and-policy/legal-statements/eeo-affirmative-action.html
Additional Information
Requisition ID: 143477

Employment Status: Full-Time

Employee Status: Regular

FLSA: exempt and eligible for additional compensation for hours worked beyond your usual schedule, paid at a time and a half rate

Work Week: Days

Fund Type: Hard

Pivotal Position: Yes

Minimum Salary: US Dollar (USD) 65,000

Midpoint Salary: US Dollar (USD) 87,500

Maximum Salary : US Dollar (USD) 110,000

Science Jobs: No