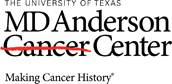 Job Information
MD Anderson Cancer Center

Clinical Nurse, Outpatient - Pediatrics, Child & Adolescent Center

in

Houston

,

Texas
Outpatient Clinical Nurse opportunity in our Pediatrics Child & Adolescent Center in MD Anderson Children's Cancer Hospital brings hope to families, offering the most advances childhood cancer treatment in a kid-friendly environment.
Ideal candidate must have graduate from an accredited school of professional nursing, current TX RN license; and BLS and PALS Certifications.
Prefer candidates with at least two years recent RN experience in Pediatrics, Hematology / Oncology and APHON Chemo bio course certification.
ESSENTIAL JOB FUNCTIONS:
Accountable for the management and provision of patient care in assigned area. Assesses patient's needs for nursing care and multidisciplinary team. Collaborates with physicians, other services, patient and patient's family to plan care and evaluate outcomes. Improves practice by integrating results and theories of research studies. Participates in data collection for current studies. Demonstrates clinical competency and compassion in providing care, using technology, administering medications, performing procedures and managing emergencies. Documents care according to established standards. Accesses, inputs and retrieves information from computer systems. Assures continuity of care through appropriate discharge planning, patient education and coordination of services. Acts as a patient and family advocate in order to uphold patient rights. Trains, coaches and assists team members to ensure optimum patient care and efficient use of resources.
The clinical nurse will be responsible for providing care to pediatric hematology/oncology patients. This will include administering chemotherapy, blood products and immunotherapies.
Transformational Leadership: The Clinical Nurse is responsible for the provision of care to patients and families consistent with the unit's values, beliefs, and behaviors to meet the demands of the future.
a. Participates in daily unit operations to achieve and maintain the financial goals by utilizing all resources effectively and efficiently
•Provides quality and fiscally responsible patient care
•Proactively anticipates patient and family needs in collaboration with the Charge Nurse, Clinical Nurse Leader, and Nurse Manager
•Utilizes available material resources responsibly for direct patient care
b. Practices autonomously within the scope of professional nursing practice
c. Participates in change initiatives
•Demonstrates loyalty and commitment to the unit's inter-professional team
•Incorporates the process of change in daily practice
d. Fosters peer relationships and participates in coaching and mentoring
e. Supports an environment that values and respects the diversity of staff and patients
b. New Knowledge, Innovation, and Improvements: The Clinical Nurse is responsible and accountable for providing exemplary nursing practice and has an ethical and professional responsibility to contribute to innovation, improvement, and new knowledge.
i. New Knowledge
•Applies new and existing evidence in patient care standards, incorporating new knowledge, innovations, and improvements in clinical practice and the patient care delivery system
•Complies with regulatory standards
•Fosters an environment that challenges the status quo, embraces and promotes change
ii. Innovation
•Practices within the established patient care delivery system, consistent with the Professional Practice Model
•Demonstrates proficiency in the application of technology in providing care to patients and families
iii. Improvement
•Participates in assessing, coordinating, implementing, and evaluating the delivery of safe and effective patient and family care utilizing evidence-based and empirical outcome measurements
The Clinical Nurse engages in problem solving in order to meet unit goals and achieve desired outcomes.
a. Provides feedback to the Nurse Manager, Charge Nurse, and Clinical Nurse Leader through the evaluation of performance of clerical and clinical staff
•Supervision: Fosters an environment conducive to Just Culture by holding self and staff members accountable
•Evaluation: Participates in the evaluation of staff members' clinical performance through contributions to the annual evaluation and professional development processes
•Productivity: Maximizes performance within the scope of practice to accomplish unit goals and achieve desired outcomes
b. Demonstrates effective communication, collaboration, conflict management, and resolution
c. Contributes to an innovative environment where strong professional practice flourishes and positive patient and family outcomes are achieved
d. Strengthens practice, builds strong relationships and develops partnerships to improve patient and family outcomes on the unit.
a. Exemplary Professional Practice: The Clinical Nurse applies exceptional professional practice in relationship with patients, families, and the inter-professional team, and understands how new knowledge and evidence is applied.
Practices evidence-based, quality clinical nursing consistent with current nursing research, the Professional Practice Model, the Nurse Practice Act of the State of Texas, institutional and national practice standards. Adheres to the use of unit's standard operating procedures

Delivers care using a systematic approach to achieve measurable, outcome focused, patient care; identifies, implements, and evaluates opportunities for improvement

Communicates and collaborates effectively with leaders, departments, other disciplines, staff members, patients, and families

Integrates ethical principles into clinical practice

Maintains and integrates knowledge of current clinical practice and technological proficiency; provides clinically competent, compassionate, direct patient care consistent with the Professional Practice Model

Seeks opportunities to broaden knowledge relevant to the Clinical Nurse role and healthcare through engagement in professional organizations and commitment to life-long learning
b. Empirical Outcomes: The Clinical Nurse is responsible for seeking out and maintaining knowledge regarding relevant empirical outcomes, including the impact of quality improvement initiatives and institutional best practices on the patient population, nursing workforce and institution, as reflected in unit and institutional metrics.
Assists unit leadership in measuring and monitoring unit outcomes data

Participates in action plans that improve and sustain outcomes on the unit by hardwiring practices

Completes shift specific activities that impact patient and family outcomes

Participates in performance improvement projects as guided by leadership team

Participates in the implementation of institutional best practices with staff
SUPERVISION: Received: Manager, Director or designee. Given: Assigned staff.
REQUIREMENTS:
Education:
Required: Graduation from an accredited school of professional nursing.
Preferred Experience : 2 years of recent RN experience in Pediatrics, Hematology / Oncology and APHON Chemo bio course certification.
Licensure/Certification:
Required: Current State of Texas Professional Nursing license (RN). Basic Life Support (BLS) or Cardiopulmonary Resuscitation (CPR) certification.
WORK CONDITIONS:
Patient care environment.
It is the policy of The University of Texas MD Anderson Cancer Center to provide equal employment opportunity without regard to race, color, religion, age, national origin, sex, gender, sexual orientation, gender identity/expression, disability, protected veteran status, genetic information, or any other basis protected by institutional policy or by federal, state or local laws unless such distinction is required by law. http://www.mdanderson.org/about-us/legal-and-policy/legal-statements/eeo-affirmative-action.html .
Additional Information
Requisition ID: 146202

Employment Status: Full-Time

Employee Status: Regular

FLSA: exempt and eligible for additional compensation for hours worked beyond your usual schedule, paid at a time and a half rate

Work Week: Day/Evening, Days

Fund Type: Hard

Pivotal Position: No

Minimum Salary: US Dollar (USD) 66,000

Midpoint Salary: US Dollar (USD) 90,000

Maximum Salary : US Dollar (USD) 114,000

Science Jobs: No