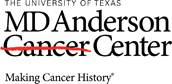 Job Information
MD Anderson Cancer Center

Coord, Research Data - Investigational Cancer Therapeutics

in

Houston

,

Texas
The University of Texas MD Anderson Cancer Center in Houston is one of the world's most respected centers focused on cancer patient care, research, education and prevention. It was named the nation's No. 1 hospital for cancer care in U.S. News & World Report's 2019 rankings. It is one of the nation's original three comprehensive cancer centers designated by the National Cancer Institute.
The primary purpose of the Coordinator, Research Data is to provide administrative and patient care services for the coordination of research studies. Coordinates and gathers patient data for research studies.
KEY FUNCTIONS
To assist in the coordination of regulatory correspondence and protocol administration on all departmental clinical research.
Communicate verbally and in writing, as needed or as requested by study investigator, with internal reviewers (e.g., Surveillance Committee) or external agencies (e.g., pharmaceutical sponsors and/or governmental study sponsors, such as National Cancer Institute or Food and Drug Administration).

Complete forms and comply with institutional, state, and/or federal regulations for study initiation, conduct, and termination.

Assist in coordinating and send outgoing material and correspondence to institutional, state, and/or federal agencies.

Prepare reports for the sponsoring agency, as specified by reporting requirements (e.g., monthly, semiannually, and annually for NCI studies).

Inform sponsors and collaborators of regulatory status of protocols at least monthly in formal departmental protocol review meetings.

Collect specimens as outlined in assigned protocols.

Maintain a system for controlling paper flow for protocols and related grants, to include setting up and maintaining reference file system.

Maintain and update protocol reference materials.

Assist in the preparation of scheduled status reports describing interim data, using the Patient Data Management System.
To assist research nurses and other clinical research personnel with patient-related activities.
Answer and screen office phone calls effectively and professionally.

Pick up special blood or tissue specimens correctly and in a timely fashion and transport to appropriate locations, as specified by protocols.

Prepare tissue specimens correctly, as specified by protocols.

Pick up special blood or tissue specimens correctly and in a timely fashion and transport to appropriate
To transfer patient information into the electronic database and case books.
Review medical records to extract data points.

Assist with data entry into database and casebooks.

Make survival calls and appropriately record the data.

Maintain accurate and up-to-date patient flowsheet, to include entry of toxicities, adverse events, follow-up visits, dose modifications, and any other protocol-required data.
To maintain a high level of professional expertise and credibility through educational programs, including on-site training / off-site conferences.
Attend department research meetings and conferences.

Attend approved off-site meetings and conferences.

Supplement education as needed through use of reference materials, lectures, etc.

Be punctual in arriving at all professional functions.

Inform appropriate staff and arrange coverage for necessary functions when absent.
To assist in the development of and help maintain an organizational system to coordinate research meetings and research deadlines and inform department staff, as needed.
Generate documents on computer, using word processing, spreadsheet, and other software to produce professional appearance.

Assist in the coordination and preparation of a monthly update for protocol review.

Communicate with appropriate individual(s) regarding upcoming deadlines, meetings, etc.

Understand and adhere to the policies and procedures related to conduct of clinical trials as delineated in the department training manual and presented at weekly training meetings.

Enter monitor visits for department, CTRC, Pharm into Clinic Station.
Other duties as assigned.
The performance for all expected outcomes is measured by observation by supervisor, reports from faculty and co-workers, the accuracy and timeliness of work produced, and the demonstrated ability to effectively work under stress. The position also requires one to anticipate needs, to recognize situations requiring assistance and have the ability to refer or perform any necessary tasks, and to comprehend the goals of the department/program and take the initiative in making decisions and taking actions to further these goals.
The above functions require the following abilities and skills:
Ability to practice independently, strong verbal and written communication skills, organizational and critical judgment skills, and ability to interact effectively with patients and co-workers.

Strong attention to detail.

Strong organizational skills.

Ability to work with personal computers using standard word processing software, spreadsheets, and programs for database and graphics usage.

Ability to maintain a satisfactory work environment by organizing and redistributing files, records, etc., requiring bending, stooping, reaching, manual handling, walking, visually inspecting, extended standing, sitting and repetitive motions. May be required to lift up to 15 pounds.

Use of computer via keyboard, and operating facsimile machine, calculator, printer, photocopy machine, etc. Use of push-button, multiple line telephone set. Must be able to master new software by utilizing available resources (other program personnel, reference manual, training classes, etc.)

Be clearly understood by verbal communication in face-to-face encounters and by telephone.

Strong command of the English language, including spelling, writing, and verbalizing and ability to communicate well verbally and in writing.
Working Conditions
This position requires:
Working in Office Environment
No
Yes
Working in Patient Care Unit (e.g. Nursing unit; outpatient clinic)
No
Yes
Exposure to human/animal blood, body fluids, or tissues
No
Yes
Exposure to harmful chemicals
No
Yes
Exposure to radiation
No
Yes
Exposure to animals
No
Yes
Physical Demands
Indicate the time required to do each of the following physical demands:
Time Spent
Never
0%
Occasionally
1-33%
Frequently
34-66%
Continuously
67-100%
Standing
Walking
Sitting
Reaching
Lifting/Carrying
Up to 10 lbs
10lbs to 50 lbs
More than 50 lbs
Pushing/Pulling
Up to 10 lbs
10lbs to 50 lbs
More than 50 lbs
Use computer/keyboard
EDUCATION
Required: High school diploma or equivalent.
Preferred: Bachelor's degree in Nursing or an appropriate scientific or administrative area.
EDUCATION
Required: Two years of related experience. With preferred degree, no experience required.
It is the policy of The University of Texas MD Anderson Cancer Center to provide equal employment opportunity without regard to race, color, religion, age, national origin, sex, gender, sexual orientation, gender identity/expression, disability, protected veteran status, genetic information, or any other basis protected by institutional policy or by federal, state or local laws unless such distinction is required by law. http://www.mdanderson.org/about-us/legal-and-policy/legal-statements/eeo-affirmative-action.html
Additional Information
Requisition ID: 151040

Employment Status: Full-Time

Employee Status: Regular

FLSA: non-exempt, eligible for overtime, and is subject to the provisions of the Fair Labor Standards Act (FLSA)

Work Week: Days

Fund Type: Soft

Work Location: Remote (within Texas only)

Pivotal Position: No

Minimum Salary: US Dollar (USD) 34,500

Midpoint Salary: US Dollar (USD) 43,000

Maximum Salary : US Dollar (USD) 51,500

Science Jobs: No