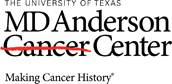 Job Information
MD Anderson Cancer Center

CT Supervisor

in

Houston

,

Texas
THE SHIFT FOR THIS POSITION IS AS FOLLOWS: Saturday (7a-3:30p) & Sunday - Wednesday (12:30p - 9p)
MISSION STATEMENT
The mission of The University of Texas M. D. Anderson Cancer Center is to eliminate cancer in Texas, the nation, and the world through outstanding programs that integrate patient care, research and prevention, and through education for undergraduate and graduate students, trainees, professionals, employees and the public.
SUMMARY
Supervises the daily operations of a section in Diagnostic Imaging.
JOB SPECIFIC COMPETENCIES
Clinical Operations and Patient Care
Resolves clinical operation and patient care issues. Ability to perform patient care activities within professional scope of practice including but not limited to: POCT, IV insertion, patient interview/assessment/discharge/ phone education and confirmation, patient transportation, preparation and administration of pharmaceuticals/ radiopharmaceuticals where applicable, etc.

Ensures patient/family/staff and visitor safety at all times by monitoring his/her environment.
a. Safely screens patients, and manages the clinical and research driven clinical /evaluation process for implanted devices to obtain clearance for the imaging procedure. This includes all aspects of patient event reporting (UHC/ PSN) & Stop the Line.
b. Maintains strict control of access to clinical areas.
c. Follows all safety guidelines.
Recognizes patient distress signs, initiates and assists with emergency response teams. (nurse/physician, DIURT, MERIT, Code Blue)

Adheres to all infection control practices
a. Utilizes sterile or aseptic technique where applicable.
b. Handles contrast media and contrast delivery equipment within manufacturer/division standards, properly administering contrast agents, carefully observing the six rights of drug administration 1.) Right Patient, 2.) Right Route, 3.) Right Dose, 4.) Right Time, 5.) Right Medication 6) Right Documentation
Applies and monitors knowledge of Age Specific Criteria in carrying out work duties and tasks

Works with team and recognizes examination findings that may require immediate clinical response and notifies the interpreting radiologist (i.e., Critical result findings.)

Demonstrates ability to work effectively and collaboratively in all assigned areas.

Demonstrates flexibility to the demands of patient care, including but not limited to covering direct reports: coming in early, covering for lunches, staying late, alternative shift coverage, being responsible for emergency "ride out team" and developing a staff schedule that aligns to the needs of the clinic.

Travel to off-site regional patient care facilities (e.g., Bellaire Imaging Center, West Houston Imaging Center, CABI, etc.).

Maintains cleanliness/orderliness of all imaging rooms, dressing rooms, and work area.
a. Responsible for stocking, transporting, and distribution of supplies within the section.
b. Disposes of used linens as needed.
c. Monitors personnel, work areas, and patient care areas to ensure that the levels of radioactive materials are in accordance with regulations.
i. Decontaminate work and patient care areas as needed.
ii. Disposes of radioactive materials.
Adheres to HIPAA requirements to protect patient privacy and confidentiality at all times.

Assures all necessary patient documentation is complete and accurate.
a. Clearly writes required information on all necessary forms (i.e., PR-1 - PR-4, Universal Time Out).
b. Enters data into computers that is accurate and free from errors.
c. Confirms patient using approved identifiers, employing the "best practices" of the section to ensure patient demographic accuracy.
Global Strategic Alignment, Personnel, and Financial Administration 1. Maximizes productivity and operational effectiveness by working with entire multi-disciplinary care team to resolve associated clinical care questions. Meets assigned deadlines.
Applies knowledge of area specific processes and scheduling capacity to manage patient flow, minimize patient appointment delays and positively impact daily operations for patient on-time starts.

Assists with development of new policy and procedure. Consistently engages in practices to expedite patient care and decrease room turn-around-time. (prepare rooms, escort patients, etc.)

During system failure, performs section down-time procedures and immediately reports to manager/ director any identitied gaps/ barriers.

Demonstrates effective communication skills. Practices responsible use of the communication tools (Whiteboard, paging systems, telephones, e-mail, fax, etc.)

Ensures team executes accurate, complete and timely transfer of images to PACS.

Ensures completion of all duties and conducts verbal hand-off using (Situation, Background, Assessment, Recommendation (SBAR) technique.

Leads Huddles, Staff Meetings and Chairs events. Completes shift reports and follows up with team/ manager.

Actively leads and/or participates in quality and performance improvement activities/projects to improve workflow and the overall patient experience. (i.e. Press Ganey scores, patient on-time starts etc.)

Champions change and builds support for aligned programs.

Fosters, assists, and encourages a receptive and nurturing environment by actively contributing to the education activities of patients, family members, faculty, radiology residents, co-workers, volunteers, and students.
a. Coaches and mentors others relating to specific aspects of the job.
b. Provides leadership and training to students, technologists, and other staff members. Responsible for Kronos.
Suggests ways to improve efficiency in the workplace (i.e. reduces supply and equipment waste). Coordinates staff attendance at designated events, inservices, training, etc.

Adheres to Joint Commission standards, initiatives and to applicable state/federal licensure requirements and guidelines

Maintains and monitors position required licensure and certifications for team.

Meets with staff, other peers, manager, etc. to discuss section and clinic performance.

Documents incidents, variances, unusual circumstances, or patient concerns (PSN) and escalates/ notifies the appropriate personnel within twenty four hours (i.e. radiologist, section leadership).

In a self-directed and timely manner, completes mandatory in-services and continuing education requirements for the institution, division, and section, including but not limited to
a. Orientation to new equipment, safety preparedness, Employee Education Event.
Aligns with American College of Radiology Accreditation standards and recommendations.
Technical Acumen 1. Establishes competencies for team and demonstrates technical proficiency required to provide high quality exams while performing all protocols including routine/advanced, immediate care, in-patient, and on-call procedures.
a. Ensures correct imaging site, positioning, annotation, and parameters.
b. Demonstrates knowledge of cross-sectional anatomy to identify pathology, and obtain necessary diagnostic information.
c. Demonstrates understanding of principles and diagnostic imaging parameters that affect image quality.
Maintains and audits productivity standards as defined in the section.

Tracks error rates are minimized to benchmarked levels.

Responsible for independent and proficient operation of all assigned imaging equipment including quality assurance activities and collaborating with appropriate parties to resolve image quality issues or concerns.

Supervises all equipment malfunctions to the DI Engineering Team, Physics team, supervisor and manager with appropriate information readily available.

Performs any necessary procedures or provides technical coverage to bridge care and continuity for our patients and providers.

Responsible for accurately entering data, into all clinical computer systems i.e., Radiology Information System, Clinic-Station, Whiteboards, CARE, and modality imaging systems. Exam Charges, Billable Medical Supplies, CPT/Procedure Codes, Patient Demographics, etc.) Maintain up to date knowledge of billing, coding, national coverage decisions, ICD9/10 etc.

Monitors & assists with equipment maintenance logs (e.g., Zip Rounds, crash cart, refrigerator, temperature logs etc.).

Other duties as assigned.
REQUIREMENTS
Education: Graduate of a Radiology Technology, Ultrasound Technology, or Nuclear Medicine Technology program or an Associates of Applied Science degree.
Certification: Must have one of the following:
Registration by the American Registry of Radiologic Technologist (ARRT) and licensure by the Texas Medical Board (TMB) as a Certified Medical Radiologic Technologist (CMRT).
Certification by the Nuclear Medicine Technologist Certification Board (NMTCB) and licensure by the Texas Medical Board (TMB) as a Certified Medical Radiologic Technologist (CMRT).
Registration by the American Registry for Diagnostic Medical Sonography (ARDMS).
Preferred Certification: Additional certifications in respective modality:
ARRT

NMTCB

ACLS

PALS/ PEARS
Experience: Two years of experience as a Registered Technologist. One year of lead/supervisory experience. Successful completion of the LEADing Self Accelerate program may substitute for one year of required supervisory or management experienc
Preferred Experience: Four years of experience as a Registered Technologist with one year in a supervisory/leadership capacity.
Must pass pre-employment skills test as required and administered by Human Resources. It is the policy of The University of Texas MD Anderson Cancer Center to provide equal employment opportunity without regard to race, color, religion, age, national origin, sex, gender, sexual orientation, gender identity/expression, disability, protected veteran status, genetic information, or any other basis protected by institutional policy or by federal, state or local laws unless such distinction is required by law. http://www.mdanderson.org/about-us/legal-and-policy/legal-statements/eeo-affirmative-action.html
Additional Information
Requisition ID: 141864

Employment Status: Full-Time

Employee Status: Regular

FLSA: exempt and eligible for additional compensation for hours worked beyond your usual schedule, paid at a time and a half rate

Work Week: Days

Fund Type: Hard

Pivotal Position: Yes

Minimum Salary: US Dollar (USD) 79,600

Midpoint Salary: US Dollar (USD) 99,500

Maximum Salary : US Dollar (USD) 119,400

Science Jobs: No