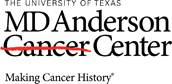 Job Information
MD Anderson Cancer Center

Executive Director, Campaign Decision Science and Analytics

in

Houston

,

Texas
SUMMARY
The Executive Director, Campaign Decision Science and Analytics (Executive Director) will build an end-to-end analytics solution to provide business insights, improve decision-making and provide empirical assessments of performance at the institutional, divisional, and team levels with respect to constituent engagement and philanthropy. This executive-level staff position serves as an integral member of the Senior Leadership Team ("SLT") for the Development Division and works in close collaboration with leaders in Development, Institutional Affairs and the Office of the Senior Vice President and Chief Technology and Digital Officer. The Executive Director will oversee the day-to-day project management of the campaign, tracking various teams' progress towards milestones and communicating objective and rigorous assessment reports to institutional leadership.
The ideal candidate will be an experienced and transformational leader capable of navigating the institution through change in order to enhance the advancement analytics and operations infrastructure to greater levels of efficiency; facilitate analytics integration and adoption and foster a culture of decision science and data- informed decision making.
FUNCTIONS
Serves on the divisional Senior Leadership Team ("SLT") and upholds MD Anderson's core values of Caring, Integrity, Discovery, Safety and Stewardship. Exhibits servant leadership at all times.

Participates fully in Senior Leadership Team meetings and huddles and engages with SLT colleagues collectively and individually.

Provides the SVP-CDO and the SLT with timely reports, analyses and recommendations on campaign, divisional and team-level operations and performance. Builds and communicates performance dashboards, highlighting areas requiring performance improvement, as well as areas of campaign priority and strategic opportunity.

Working with the SLT, serves as the "project director" by overseeing the tracking of major tasks and deliverables and ensuring the campaign's various work streams are meeting deadlines and budget constraints. Responsible for maintaining and communicating campaign project readiness reports of various sorts as needed.

Oversees all campaign reporting including, but not limited to, the campaign gift table, cash flow analysis, fundraising projections and fundraising totals.

Provides necessary campaign updates and numerical analyses to SVP-CDO, SLT, senior institutional leadership, and the Board of Visitors / Campaign Steering Committee.

Maintains a comprehensive campaign project timeline.

In coordination with Divisional teams and Analytics staff, develops insight and analysis into fundraising processes and performance, communicates these analyses effectively to relevant audiences, and drives positive change through collaboration.

Provides leadership and direction to prospect development and creates vision for leveraging tools and analyses to aid in prospecting efforts. This could include, though not limited to, the development of predictive models and other scoring methodologies utilized to create greater precision and efficiency in prospecting and prospect management, thereby impacting fundraising growth and performance.
REQUIREMENTS
10 years of direct experience working in business intelligence, advancement/development services, or related technical fields of development.

Experience in academic healthcare, higher education, or a research institute in a comprehensive, multi-year campaign.

Experience in a comprehensive, multi-year fund raising campaign.

Bachelor's degree in statistics, computer science, data science, information management, business or related field.

Excellent project management skills with strong familiarity with one or more project management software packages.
Preferred:
Master's degree in statistics, computer science, data science, information management, business or related field

Certification or training in project management or change management.

Certification or training in data or business analytics.

Professional certification in CFRE or FAHP.
SUPERVISION GIVEN
The Executive Director will be expected to manage the following work products and teams: Analytics team, Prospect Management & Research
TOBACCO-FREE HIRING
MD Anderson Cancer Center is committed to encouraging good health and staying true to our mission to end cancer. As part of its efforts to achieve these goals of a tobacco-free hiring process, if you are offered a position at MD Anderson Cancer Center, you will be subject to a Pre-Employment Drug Screen for tobacco compounds in compliance with applicable state laws.
DIVERSITY AND INCLUSION
MD Anderson's workforce diversity is one of its greatest strengths and keys to success in our mission to cure cancer. Our institution's leaders recognize that d iversity and inclusion are not just important; they are essential. We take an expansive view of diversity, considering differences in race, ethnicity, sexual orientation, gender and religious beliefs, as well as communication styles, thought, skill and ambition.
Additional Information
Requisition ID: 138743

Employment Status: Full-Time

Employee Status: Regular

FLSA: exempt and not eligible for overtime pay

Work Week: Days

Fund Type: Hard

Minimum Salary: US Dollar (USD) 0

Midpoint Salary: US Dollar (USD) 0

Maximum Salary : US Dollar (USD) 0