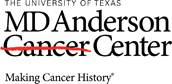 Job Information
MD Anderson Cancer Center

Financial Clearance Coordinator(RN)

in

Houston

,

Texas
Mission Statement
The mission of The University of Texas MD Anderson Cancer Center is to eliminate cancer in Texas, the nation, and the world through outstanding programs that integrate patient care, research and prevention, and through education for undergraduate and graduate students, trainees, professionals, employees and the public.
SUMMARY
The Financial Clearance Coordinator is responsible for creating a positive patient experience by accurately and
efficiently handling the day to day operations relating to financial clearance activities. This includes adherence
to the department's policies and procedures related to the verification of eligibility/benefits, pre-authorization
requirements, available payment options, financial counseling and other identified financial clearance related
duties. The Coordinator will use their clinical knowledge and judgment to facilitate with the timely resolution
of issues related to the financial clearance process, including assessment and interpretation of the patient's
clinical condition, preparation of medical necessity justifications and assistance with peer to peer engagement.
KEY FUNCTIONS
Obtain and document verification of patient eligibility (and applicable effective dates) using the
available institutional and/or payor systems, including real-time web portals and tools, within the
applicable timeframes as outlined by department policies and procedures. Promptly notify Patient
Access and the patient, when eligibility information is invalid and/or cannot be verified
Work collaboratively with Patient Access to document updated and/or corrected insurance information
into the system in accordance with applicable department policies and procedures
Obtain and document verification of patient benefits, including information regarding the product type,
in-network or out-of-network status, all applicable co-payment, deductible, and co-insurance amounts or
percentages, pre-existing indicator and time period, and any lifetime or annual maximums into
electronic health record in a timely manner
Timely manage work lists for cases requiring pre-authorization and work directly with the payor or
assigned third party vendor to obtain all required pre-authorizations. Seek to obtain pre-authorization
through on-line web portals and tools, when available. Accurately document all reference and preauthorization
numbers, along with payor contact information, into electronic health record in a timely
manner
Uses clinical knowledge and judgment to facilitate with obtaining pre-authorization on and provides
support to the Associate when clinical input, interpretation, medical necessity justification and peer to
peer engagement is needed
For patients participating in a clinical trial, appropriately document and review with patients and the
payors services being covered by the clinical trial sponsor and those designated for coverage under the
patient's insurance
Provides assistance with financial counseling to patients which includes reviewing (developing) cost
estimates, assistance with calculating expected patient liability, discussions regarding payment
requirements, collection of financial amounts dues, provide information regarding available payment
plan options, and provide information regarding patient financial assistance opportunities when
applicable. Financial counseling also includes reviewing ABN, MSPQ, account review and any other
barriers to financial clearance with patients as needed
Complete and timely submit all documents (PFA, COBRA, etc,) requiring Supervisor approval for
financial clearance
Provides support to the Associates as needed and promptly escalate any issues with financial clearance
and/or counseling to the Financial Clearance Supervisor, when needed
Completely and accurately document conversations and communication with Patient Access, payors,
third party vendors, patients, and any other representative in and outside of the institution
Answer emails and phone calls in a timely manner, and respond to voicemails and myMDAnderson
messages within one business day
Conducts all financial clearance activities in a courteous and professional manner and maintains a
positive working relationships with patients, physicians, payors, third party vendors and any other
identified business partners
Seeks to improve job performance and personal growth by participating in available educational,
training and mentoring opportunities
Perform all other duties as assigned
REQUIREMENTS
Experience
Required: Two years' experience in nursing or one year related nursing experience in utilization review, insurance, case management, or medical clearance.
Education
Required: Graduation from an accredited school of nursing.
Certifications/Licenses
Required:Current State of Texas Professional Nursing license (RN). Basic Life Support (BLS) or Cardiopulmonary Resuscitation (CPR) certification.
Preferred: American Heart Association Basic Life Support (BLS),- ACLS (Advanced Cardiac Life Support) or PALS (Pediatric Advanced Life Support) certification as required by patient care area.
It is the policy of The University of Texas MD Anderson Cancer Center to provide equal employment opportunity without regard to race, color, religion, age, national origin, sex, gender, sexual orientation, gender identity/expression, disability, protected veteran status, genetic information, or any other basis protected by institutional policy or by federal, state or local laws unless such distinction is required by law. http://www.mdanderson.org/about-us/legal-and-policy/legal-statements/eeo-affirmative-action.html
Additional Information
Requisition ID: 133950

Employment Status: Full-Time

Employee Status: Regular

FLSA: exempt and not eligible for overtime pay

Work Week: Days

Fund Type: Hard

Pivotal Position: No

Minimum Salary: US Dollar (USD) 79,600

Midpoint Salary: US Dollar (USD) 99,500

Maximum Salary : US Dollar (USD) 119,400