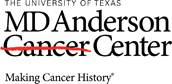 Job Information
MD Anderson Cancer Center

Floor Technician

in

Houston

,

Texas
MISSION STATEMENT
The mission of The University of Texas M. D. Anderson Cancer Center is to eliminate cancer in Texas, the nation, and the world through outstanding programs that integrate patient care, research and prevention, and through education for undergraduate and graduate students, trainees, professionals, employees and the public.
SUMMARY
Impacts cleanliness of the Institution by providing floor care and other custodial duties throughout the Institution as assigned.
Performs floor care duties. Follows instruction or uses knowledge to determine appropriate cleaning method; mopping, sweeping, scrubbing, buffing stripping waxing and burnishing. Understands and chooses the correct chemical and mixture for the equipment being used and the floor being addressed.
Operate and maintain industrial level floor care equipment in a clean and safe condition Charges equipment daily. Selects appropriate brushes and pads for equipment.
Takes care of and maintains equipment to ensure it operates effectively and efficiently. Keeps storage and supply areas neat clean and well stocked.
Performs general housekeeping and janitorial duties Picks up trash and runs trash routes, performs BAI duties, and maintains hallways in a clear and safe manner. Responds quickly and appropriately to removal of hallway obstructions. CUSTOMER SERVICE COMMUNICATION USING AIDET including roll play with video to demonstrate competency and on the job assessment by Team Leader. Need to use a 6 foot ladder frequently to change curtains.
Demonstrates reliability, dependability and willingness to assist. Shows up for work on time and ready to perform assigned tasks. Takes breaks as assigned, works in dedicated areas and completes tasks in allotted time. Receives instruction for adjusted work assignments. Participates in emergency response and ride-out if needed.
Other duties as assigned
Six months floor technician experience.
OTHER
Required: All offers of employment are subject to fulfillment of MD Anderson stated contingencies: Satisfactory results of Criminal and Personal Background Check; and Satisfactory result of a negative result for the Drug Screening detecting the presence of specific illegal drugs and compounds of tobacco.
WORKING CONDITIONS
Frequency
Deadlines
Exposure to Radiation
Hazardous Chemicals and Materials
On Call
Operating Equipment
Patient Contact
Shift Work
Wearing Protective Equipment
Working At Heights
Exposure to blood, bodily fluids, and/or tissue
Rarely1-2%
Occasionally 11-33%
Occasionally 11-33%
Occasionally 11-33%
Frequent 34-66%
Rarely1-2%
Constant 67-100%
PHYSICAL DEMANDS
Frequency
Weight
Arm/Hand Steadiness
Balancing
Bending/Stooping
Carrying
Climbing
Dynamic Flexibility
Eye/Hand Coordination
Fine finger movement
Handling
Kneeling
Lifting
Pushing/Pulling
Reaching
Squatting
Standing
Twisting
Walking
Wrist Motion
Frequent 34-66%
Frequent 34-66%
Frequent 34-66%
Occasionally 11-33%
Rarely1-2%
Occasionally 11-33%
Frequent 34-66%
Occasionally 11-33%
Frequent 34-66%
Seldom 3-10%
Occasionally 11-33%
Frequent 34-66%
Frequent 34-66%
Occasionally 11-33%
Constant 67-100%
Occasionally 11-33%
Constant 67-100%
Frequent 34-66%
20-50 lbs
20-50 lbs
20-50 lbs
It is the policy of The University of Texas MD Anderson Cancer Center to provide equal employment opportunity without regard to race, color, religion, age, national origin, sex, gender, sexual orientation, gender identity/expression, disability, protected veteran status, genetic information, or any other basis protected by institutional policy or by federal, state or local laws unless such distinction is required by law. http://www.mdanderson.org/about-us/legal-and-policy/legal-statements/eeo-affirmative-action.html
It is the policy of The University of Texas MD Anderson Cancer Center to provide equal employment opportunity without regard to race, color, religion, age, national origin, sex, gender, sexual orientation, gender identity/expression, disability, protected veteran status, genetic information, or any other basis protected by institutional policy or by federal, state or local laws unless such distinction is required by law. http://www.mdanderson.org/about-us/legal-and-policy/legal-statements/eeo-affirmative-action.html
Additional Information
Requisition ID: 143300

Employment Status: Full-Time

Employee Status: Regular

FLSA: non-exempt, eligible for overtime, and is subject to the provisions of the Fair Labor Standards Act (FLSA)

Work Week: Days, Evening/Night, Evenings, Nights, Weekends

Fund Type: Hard

Pivotal Position: Yes

Minimum Salary: US Dollar (USD) 29,500

Midpoint Salary: US Dollar (USD) 32,500

Maximum Salary : US Dollar (USD) 37,800

Science Jobs: No