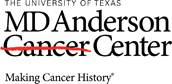 Job Information
MD Anderson Cancer Center

Grant Program Coordinator

in

Houston

,

Texas
Grant Program Coordinator
Key Functions
Pre-Award Grant Preparation
Maintains schedule of clinical/basic science research proposals and projects. Establishes milestones and timeline for each project. Works with Principle Investigators to develop grant and contract proposals including subcontracts per the guidelines of the funding agency. Completes all administrative responsibilities related to completion of the research proposals. Assists the PI in the interpretation of funding agency regulations and requirements. Ensures accuracy and compliance with sponsor regulations and institutional policy.
Edits and proofreads with attention to the budget, justification, abstract and biosketches. Coordinate and/or prepare all grant application materials, including but not limited to: Performance Sites, Budgets, Budget Justification, Biographical Sketches, Other Support, Resources, and all components of the Research Plan for all investigators. Ensure that application materials are accurate and consistent with department and institutional standards.
Assists in the preparation of requests for waiver in percent effort with salary and monitors compliance. Serve as a contact for the Office of Sponsored Research/Office of Research Administration concerning policy changes and the resolution of grant submission issues. Assists PI with submission of proposals using appropriate institutional system (Click Grants, etc.) and external systems (Proposal Central, etc.). Obtains required signatures as needed. Maintains appropriate documentation per proposal, tracks grant through approvals. Provides all JIT information as requested.
Maintains extensive communication with PI regarding decisions around the grant process. Assist with coordination of monthly meetings to discuss grant process and overall goals Establishes excellent working relationship with internal and external collaborators and supportive offices. Maintains familiarity with NIH forms, guidelines, and agency changes in process and procedures.
Serves as a resource to faculty and staff regarding all research applications and reporting related issues. Provides ongoing information concerning changes in federal policy, institutional, and divisional initiatives to relevant program, department staff, and grant investigators.
Grant Post Award Processing
Reconciles all sponsored project accounts on a monthly basis and follow up on all discrepancies and adjustments to ensure that corrections are posted to the appropriate company center. Creates new award activity files, maintains copies of project documents and assures that copies of all project documents are provided for the departmental grants files. Follow up to ensure timely set up of awards or that advanced set up is implemented. Provides assistance in post-award monitoring of grants and contracts for adherence to regulations and agency requirements. Prepares and maintains a tickler file of internal and external grant progress reports, continuation deadlines, and financial reporting deadlines. Participates in close out activities. Assists in the correct and timely salary allocation on all assigned grants. Assists in preparing of notification or requests for approvals for changes in effort and funding. Provides comprehensive management for grant awards including progress reports submissions.
Sponsored project company/center management .
Monitor balances and track income and expenses for department co/centers, auditing debit and credit transactions for accuracy and conformance with established MDACC and external sponsor procedures and regulations. Initiate contact with PIs, departmental representatives, and other agencies or personnel to resolve problems or questions regarding basic accounting data items. Monitor grant-funded salaries and related effort certification, working closely with department leadership on issues of salary and related effort commitments.
Report Preparation
Creates, compiles and maintains personnel and salary spreadsheets for designated grants. Assist in maintaining a database that will provide up-to-date financial information about all departmental grant funding. Assemble data from special financial statements and other reports. In coordination with the departmental finance team, assist in the preparation of monthly free balance reports, annual financial reports and other special reports, as required by department/division/institutional leadership and per PI/faculty request. Assists in the correct and timely salary allocation on all assigned grants. Assists in preparing of notification or requests for approvals for changes in effort and funding.
GI SPORE Duties
Will assist the Program Manager of the GI SPORE grant with SPORE activities that include coordinating interactions with GI SPORE investigators, advocates, the EAB and IAB, as well as the other MD Anderson SPORES. Will assist in coordinating meetings related to the grant, including meetings of the Executive Committee, monthly scientific meetings, and the annual Internal/External Advisory Board retreat and will coordinate all SPORE-related travel. Will maintain the communication for all announcements, including the CEP/DRP solicitations, correspondence with External/Internal Advisory Board members and award letters.
Will also assist with post-award functions which include review and expenditure reconciliation, forecasting, balance monitoring, and preparation of financial reports. Will meet regularly with the Program Manager to review all financial aspects to include expense review, forecasting, and balance monitoring.
Request necessary updates from investigators and establish timelines to ensure prompt submission of necessary materials in a timely manner. Ensure that the information collected is accurate, reflects the requested information, and is provided in accordance with specified guidelines.
The position will also be required to assist with progress report submissions through eRA Commons and resubmissions utilizing the ASSIST when applicable. Familiarity with these systems is preferred.
Other duties as assigned
The position also requires one to anticipate needs, to recognize situations requiring assistance and have the ability to refer or perform any necessary tasks, and to comprehend the goals of the department/program and take the initiative in making decisions and taking actions to further these goals.
Bachelor's degree. Three years of extensive administrative experience. May substitute required education degree with additional years of equivalent experience on a one to one year basis. It is the policy of The University of Texas MD Anderson Cancer Center to provide equal employment opportunity without regard to race, color, religion, age, national origin, sex, gender, sexual orientation, gender identity/expression, disability, protected veteran status, genetic information, or any other basis protected by institutional policy or by federal, state or local laws unless such distinction is required by law. http://www.mdanderson.org/about-us/legal-and-policy/legal-statements/eeo-affirmative-action.html
Additional Information
Requisition ID: 153250

Employment Status: Full-Time

Employee Status: Regular

FLSA: exempt and not eligible for overtime pay

Work Week: Days

Fund Type: Soft

Work Location: Hybrid Onsite/Remote

Pivotal Position: Yes

Minimum Salary: US Dollar (USD) 54,500

Midpoint Salary: US Dollar (USD) 68,000

Maximum Salary : US Dollar (USD) 81,500

Science Jobs: No