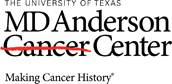 Job Information
MD Anderson Cancer Center

Institute Associate Scientist II - Disease Biology

in

Houston

,

Texas
The Institute Associate Scientist II participates in cross-functional research to identify and validate novel biomarkers and patient responder hypotheses, and translate these findings into novel oncology therapeutic agents to benefit patients.
KEY FUNCTIONS
Under moderate supervision perform tissue culture techniques to establish ex vivo oncology model systems from patient derived samples (e.g. organoids in matrigel).

Utilize common molecular and cell biology skills including immunohistochemistry/immunofluorescence, RNAscope, single cell sequencing, etc., to characterize and biobank models.

In collaboration with project teams, utilize genetic and pharmacologic tools and ex vivo systems to define mechanism of biology and discover/validate biomarkers that will be used to stratify patients for clinical testing of therapeutics.

Interact with computational biologists, program biologists, in vivo pharmacologists, pharmacokinetic scientists, and disease expert pathologists to establish dose-response-efficacy relationships, inform on tumor biology, and evaluate combinations to inform on future clinical studies.

Effectively communicate program progress/issues to colleagues and contribute to project success.

Under minimal supervision, design, execute, document and interpret experiments.

Analyze, prepare, and present data in project team and other internal meetings as needed.

Employ safe lab practices.
CORE COMPETENCIES
Self Motivation (Independent Contributor): Set high standards of performance; pursue goals with energy and persistence; drive for results and achievement.
Use standards set by management. Take ownership for actions. Continually meet department goals.

Demonstrate a personal sense of urgency in getting results. Use personal and management standards to complete assignments.
Technical/Functional Expertise (Independent Contributor): Demonstrate technical proficiency required to do the job; possess up-to-date knowledge in the profession; provide technical expertise to others.
Apply basic technical/functional knowledge to complete work. Meet essential position requirements.

Seek experiences and knowledge in technical/functional areas to gain additional expertise. Troubleshoot systems/processes effectively.
Analytical Thinking (Independent Contributor): Gather relevant information systematically; break down problems into simple components; make sound decisions.
Recognize simple cause and effect relationships. Diagnose problems by breaking them down into simple tasks or activities.

Identify relationships among a few parts of a problem. Scan own knowledge and experience base to determine potential solutions.
Team with Others (Independent Contributor): Encourage collaboration and input from all team members; value the contributions of all team members, and those beyond team; balance individual and team goals.
Support and show respect to team members. Recognize how individual actions affect the team.

Model team qualities, i.e. respect helpfulness and coping. Support team decisions once they are made and help to implement.
Working Conditions
Laboratory environment
This position requires:
Working in Office Environment
__No
_X Yes
Working in Patient Care Unit (e.g. Nursing unit; outpatient clinic)
X No
__ Yes
Exposure to human/animal blood, body fluids, or tissues
__No
_X Yes
Exposure to harmful chemicals
__No
_X Yes
Exposure to radiation
X No
__ Yes
Physical Demands
Indicate the time required to do each of the following physical demands:
Time Spent
Never
0%
Occasionally
1-33%
Frequently
34-66%
Continuously
67-100%
Standing
Walking
Sitting
Reaching
Lifting/Carrying
Up to 10 lbs
10lbs to 50 lbs
More than 50 lbs
Pushing/Pulling
Up to 10 lbs
10lbs to 50 lbs
More than 50 lbs
Use computer/keyboard
EDUCATION:
Required: Bachelor's degree in Biology, Biochemistry, Molecular Biology, Cell Biology, Enzymology, Pharmacology, Chemistry or related field.
Preferred: Master's degree in Biology, Biochemistry, Molecular Biology, Cell Biology, Enzymology, Pharmacology, Chemistry or related field.
EXPERIENCE:
Required: One year of relevant research experience in lab. With preferred degree, no required experience.
Preferred:
A minimum of 18 months of industry-like experience.
Experience with problem solving and developing new technologies (or applying existing technologies) to biological questions.

The applicant should have a basic understanding of biological principles, and some experience in microscopy/imaging/flow-based methods and data analysis with either open source or vendor-specific programs.

Experience validating novel biomarkers and developing techniques, methods, and software.

Experience with advanced data analysis at both a computer station and a lab bench are highly desired.

Experience troubleshooting new technologies is highly desired.

Having a working knowledge of oncology disease processes and preclinical models is preferred but not required.

The position requires an accomplished, highly self-motivated individual with outstanding communication and organizational skills, and the ability to effectively present results and conclusions to co-workers, collaborators, and managers.

Experience independently designing and interpreting experimental results is expected, and demonstrated ability for critical thinking and problem solving is a must.

Ability to work well under pressure and drive personal and team objectives that impact critical timelines is expected.

A collaborative attitude is essential for this position.
It is the policy of The University of Texas MD Anderson Cancer Center to provide equal employment opportunity without regard to race, color, religion, age, national origin, sex, gender, sexual orientation, gender identity/expression, disability, protected veteran status, genetic information, or any other basis protected by institutional policy or by federal, state or local laws unless such distinction is required by law. http://www.mdanderson.org/about-us/legal-and-policy/legal-statements/eeo-affirmative-action.html
Additional Information
Requisition ID: 154712

Employment Status: Full-Time

Employee Status: Regular

Work Week: Days

Minimum Salary: US Dollar (USD) 62,800

Midpoint Salary: US Dollar (USD) 78,500

Maximum Salary : US Dollar (USD) 94,200

FLSA: exempt and not eligible for overtime pay

Fund Type: Soft

Work Location: Onsite

Pivotal Position: Yes

Referral Bonus Available?: Yes

Relocation Assistance Available?: Yes

Science Jobs: Yes