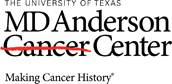 Job Information
MD Anderson Cancer Center

Interventional Radiology Tech - West Houston

in

Houston

,

Texas
Mission Statement
The mission of The University of Texas M. D. Anderson Cancer Center is to eliminate cancer in Texas, the nation, and the world through outstanding programs that integrate patient care, research and prevention, and through education for undergraduate and graduate students, trainees, professionals, employees and the public.
Summary
The primary purpose of the Interventional Radiology Technologist position is to perform specialized technical skills in vascular, non-vascular, and interventional procedures.
Impacts all technical aspects of Interventional Radiology procedures. The Interventional Radiology Technologist participates in the diagnosis and treatment of invasive procedures. Responsibilities include assisting the radiologist and nursing team for interventional procedures. Interventional Radiology Technologists maintains a high-level of competency as it relates to the operation of all radiographic equipment, including digital vascular imaging systems, interventional CT and ultrasound equipment. Additional equipment include: thrombectomy systems, radiofrequency ablation units, cryo-ablation units, multi-planar navigation equipments, power injectors, and other ancillary imaging equipment as trained and assigned. Maintains an adequate knowledge of catheters, guidewires, stents, and other supplies specific to interventional radiology procedures. Work includes assisting with invasive procedures, sterile preparation of trays, catheter insertion site assistance, imaging digital radiographs, and assisting in their use as instructional aides. Technologists may scrub in to assist the invasive procedures as necessary.
Technical and Patient Care Skills
•Performs studies/procedures as outlined in the department manuals/guidelines which include patient care activities within professional scope of practice including but not limited to: patient assessment, education, and patient transportation, preparation for sterile surgical and percutaneous procedures.
•Administration of pharmaceuticals, "iohexol" arterially and venously as within manufacturer/division standards. Properly administering contrast agents to enhance computed tomographic (CT) ; intravenous (IV) digital subtraction angiography (DSA) of the head, neck, abdominal, renal, and peripheral vessels; peripheral arteriography; and excretory urography etc.
•Carefully observe the six rights of drug administration 1.) Right Patient, 2.) Right Route, 3.) Right Dose, 4.) Right Time, 5.) Right Medication 6) Right documentation
•Be aware of the risk factors for reactions to contrast media, use strategies to minimize adverse events, and be prepared to promptly recognize and manage any reactions to the contrast media Adverse reactions to contrast agents range from a mild inconvenience, such as itching associated with hives, to a life-threatening emergency.
•Program contrast pressure injectors to ensure optimized opacification and delineation of normal vascular anatomy, including arterial and venous anatomy and abnormal lesions
•Screen patients for blood urea nitrogen, creatinine and (GFR) glomerular filtration rates to ensure values or within parameters to safely give contrast agents.
•Screen patients for contrast allergies or renal insufficiencies
•Administer CO2 for digital imaging in the event contrast allergies or renal insufficiencies are identified during pre-procedure screening.
•Maintains strict control of access to MRI and Ionizing Radiation producing clinical areas
•Act as stewards for all customers and stakeholders to maintain ALARA safety guidelines which means making every reasonable effort to maintain exposures to ionizing radiation as far below the dose limits as practical, consistent with the purpose for which the licensed activity is undertaken.
•Alert Radiologist and document when indicated radiation exposures thresholds have been reached.
•Recognizes patient distress signs, initiates and assists with emergency response teams. (nurse/physician, IR Alert, MERIT, Code Blue)
•Adheres to all sterile environment and infection control practices
• Demonstrates knowledge of Age Specific Criteria in carrying out work duties and tasks
•Maintains a high technical competency level in multiple imaging modalities Computed tomography, Cone bean CT, Ultrasound, Digital subtraction fluoroscopy, and MR.
•Remain current on new imaging techniques/procedures as it relates to invasive procedures.
•Perform quality checks and calibrate unique tissue ablations units including, Irreversible Electroporation Ablation units, Cryotherapy units, Microwave therapy units and Laser Ablations units to administer precise energy levels to destroy cancerous tumors
•Regulate the Angiojet catheter-based thrombectomy system to treat deep vein thrombosis. Adequate saline pressure and system pumps most be monitored to ensure partial or full obstruction is broken up and vacuumed into the collection reservoir for deposal
•Comprehend and demonstrates competency and the ability to operation Siemens syngo needle navigation system that enhances pinpoint accuracy with no increased patient radiation dose.
•Recognizes examination findings that may require immediate clinical response and notifies the radiologist (i.e., Critical result findings.)
•Demonstrates ability to work effectively in all assigned areas
•Demonstrates flexibility to the demands of patient care, including but not limited to: coming in early, staying late, alternative shift coverage, emergency "ride out team" and rotational call coverage etc., as needed/assigned
•Participates in the diagnosis and treatment of invasive procedures.
•Assists the Interventional Radiologist and nursing team during interventional procedures (Angiography, CT guided biopsies, US guided biopsies, drainages).
•Knowledgeable of basic functions of EPIC which include documentation, specimen handling, patient and specimen transport and all other patient care related activities
•Efficient and knowledgeable in preparing all necessary documents for interventional radiology procedures
•Maintains cleanliness/orderliness of all imaging rooms, dressing rooms, and work area
•Responsible for stocking, transporting, and distribution of supplies within the section
•Disposes of used linens as needed
•Monitors personnel, work areas, and patient care areas to ensure that the levels of radioactive materials are in accordance with regulations.
•Decontaminate work and patient care areas as needed.
•Properly disposes of chemotherapy and other hazardous materials.
•Ensures maximum room efficiency with focus on rTAT and patient throughput
•Utilizes effective time management to ensure that all procedure related tasks are completed and requests assistance as needed
•Assists with instruction of student technologists and in the orientation of new employees.
•Maintains and demonstrates a high-level competency for all Interventional Radiology protocols and procedures.
•Knowledgeable and adheres to Patient Identification policy
•Demonstrates clear communications skills and provides accurate, complete information to patients, peers, faculty and other clinical staff.
•Maintains professionalism when interacting with others to promote a cohesive team environment
•Uses appropriate customer service skills when interacting with internal as well as external customers
•Handles phones calls in a professional manner and ensures the appropriate follow-up as required.
•Exhibits and maintains a high level of customer service when communicating with referring services, patients, faculty, colleagues, or other members of the MDACC team.
•Provides a comprehensive hand-off to colleagues and/or supervisor at end of shift or during period of relief
•Able to utilize the hospital/departmental communication services via telephone and paging system.
Education,QA/Compliance, Policies, and Procedures
•Maintains current required licensure and certifications.
•Maintains continuing education requirements for ARRT and TDH
•Complies with institutional, divisional, and departmental quality control/compliance.
•Verifies images are available in PACS as part of the end procedure process.
•Properly adjust technical parameters for optimal image quality
•Accurately enters and edits patient demographics for all procedures and reports all variances immediately via a PCRF
•Conducts daily QA checks on all imaging equipment.
•Reports equipment errors and malfunctions to the DI Service Line and IR Management team.
•Keeps accurate and up-to-date logs of equipment errors/messages
•Clean procedure room and all equipment between patients
•Complies with all current, Interventional Radiology, Diagnostic Imaging and MDACC policies and procedures
•Adhere to universal protocol, site marking, specimen handling and procedural protocols at all times. Reports variances to immediate supervisor or IR Faculty.
•Wears appropriate attire and name badge daily as part of dress code. Acts in a professional manner.
•Reports to work at appropriate scheduled time on a daily basis, meeting divisional standards.
•Submits appropriate request for vacation, sick and holiday leave. Meets institutional policy of attendance
•Knowledgeable and adheres to all Joint Commission and patient safety policies as they apply
•Attends, contributes, and participates in regularly scheduled departmental meetings
Employee participates in on-going learning and demonstrates application of it in his/her role.
•Actively seeks opportunities to develop professionally and personally
•Completes the Professional Development Model Program activities
•Coaches and mentors others relating specific aspects of the job.
•Provides leadership and training to students, technologists, and other staff members on an ongoing basis. Other duties as assigned.
•Fosters and encourages a receptive and nurturing environment by actively contributing to the education activities of patients, family members, faculty, radiology residents, coworkers, volunteers and students.
Inventory Management/CPT Coding
•Assist with maintaining necessary inventory and supplies
•Able to identify all procedure related supplies and appropriate use.
•Ensures that all supplies are accurately documented and entered in the RIS/Inventory system to maximum reimbursement and appropriate patient billing
•Verifies expiration date on all supplies prior to opening
•Rotates stock by using oldest stock first to decrease expired items
•Able to identify and describe the different components of IR CPT coding and billing
•Able to explain basic coding guidelines as they apply to IR coding
•Applies vascular knowledge and proficiency to adequately enter correct billing and CPT codes for Interventional Radiology to ensure maximum reimbursement and financial success
•Recognizes the usage and appropriate applies CPT/Research coding modifiers.
•Ensures that procedures maintain appropriate medical supply and linen levels at all times.
•Reports medical supply variances to supervisor or manager as appropriate.
Critical Thinking/ Strategic Alignment
•Applies critical thinking using information from clinical history, medical records, and imaging to ensure the clinical needs of the patients are addressed and discussed with appropriate personnel as necessary. Employs appropriate and varied modes of communication and escalation.
•Maximizes productivity and operational effectiveness by working with entire multi- disciplinary care team to resolve associated clinical care questions.
•Applies knowledge of area specific processes and scheduling capacity to manage patient flow, minimize patient appointment delays and positively impact daily operations for patient on-time starts
•Consistently engages in practices to expedite patient care and decrease room turn- around-time. (prepare rooms, escort patients, etc.)
•During system failure, performs section down-time procedures and immediately reports to supervisor for reassignment of duties.
•Demonstrates effective communication skills. Practices responsible use of the communication tools (Whiteboard, paging systems, telephones, e-mail, fax, etc.)
•Ensures accurate, complete and timely transfer of images to PACS
•Ensures completion of all duties and conducts verbal hand-off using (Situation, Background, Assessment, Recommendation (SBAR) technique.
•Completes shift reports and follows up with supervisors/peers.
•Actively participates in quality and performance improvement activities/projects to improve workflow and the overall patient experience. (i.e. Press Ganey scores, patient on-time starts etc.)
•Participates in on-going learning activities and demonstrates application of it in his/her role
•Fosters, assists, and encourages a receptive and nurturing environment by actively contributing to the education activities of patients, family members, faculty, radiology residents, co-workers, volunteers, and students.
•Coaches and mentors others relating to specific aspects of the job
•Provides leadership and training to students, technologists, and other staff members
•Suggests ways to improve efficiency in the workplace (i.e. reduces supply and equipment waste).
•Adheres to Joint Commission standards, initiatives and to applicable state/federal licensure requirements and guidelines
•Attends, contributes, and participates in regularly scheduled departmental meetings
•Documents incidents, variances, unusual circumstances, or patient concerns (PSN) and escalates/ notifies the appropriate personnel within twenty four hours (i.e. radiologist, section leadership
•In a self-directed and timely manner, completes mandatory in-services and continuing education requirements for the institution, division, and section, including but not limited to orientation to new equipment, safety preparedness, Employee Education Event
•Aligns with American College of Radiology Accreditation standards and recommendations
Service Orientation
•Provide service to our customers, including patients, patient caregivers, referring physicians and each other, in a reliable, responsive, safe, friendly and courteous manner.
•Promotes inclusiveness and collegiality by demonstrating respect and professionalism to others at all times
•Models safe, ethical behavior, mitigating risk to the institution through sound business practices, and adherence to MD Anderson's Standards of Conduct, institutional policies and procedures
•Meets time and attendance expectations and responds to requests in a timely manner, communicating expectations for procedures, service arrival, or project deliverables to patients and coworkers
•Admits when wrong, apologize and take steps to resolve a situation to help to patients and coworkers before being ask
REQUIREMENTS
Education
Required: Graduation from an American Medical Association (AMA) approved school of Radiology Technology.
License/Certification
Required: All of the following
Registration by the American Registry of Radiologic Technologists (ARRT)

Medical Radiologic Technologist license (MRT) from the Texas Department of State Health Services

Basic Cardiac Life Support (BCLS)/ CPR
Experience
Required: Graduation from an American Medical Association (AMA) and American Registry of Radiologic Technologists (ARRT) approved school of Radiology Technology. Three years of experience as a registered Radiologic Technologist or one year of interventional radiology experience. With preferred Associate's degree, one year of registered Technologist experience in any modality. With preferred Bachelor's degree, no experience required.
Preferred: Three or more years of experience as a Radiologic Technologist; one year assigned to Interventional Radiology area on a full-time basis performing angiographic abdominal and head procedures including experience with vascular, nonvascular, computerized tomography, and ultrasound interventional procedures.
It is the policy of The University of Texas MD Anderson Cancer Center to provide equal employment opportunity without regard to race, color, religion, age, national origin, sex, gender, sexual orientation, gender identity/expression, disability, protected veteran status, genetic information, or any other basis protected by institutional policy or by federal, state or local laws unless such distinction is required by law. http://www.mdanderson.org/about-us/legal-and-policy/legal-statements/eeo-affirmative-action.html
Additional Information
Requisition ID: 153870

Employment Status: Full-Time

Employee Status: Regular

Work Week: Days

Minimum Salary: US Dollar (USD) 71,000

Midpoint Salary: US Dollar (USD) 89,000

Maximum Salary : US Dollar (USD) 107,000

FLSA: non-exempt and eligible for overtime pay

Fund Type: Hard

Work Location: Onsite

Pivotal Position: Yes

Referral Bonus Available?: Yes

Relocation Assistance Available?: Yes

Science Jobs: No