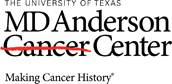 Job Information
MD Anderson Cancer Center

Interventional Radiology Technologist

in

Houston

,

Texas
THE SHIFT FOR THIS POSITION IS 11:30AM-8:00PM
Mission Statement
To provide excellent patient care by professionals who are at the forefront of image-guided oncologic diagnosis, therapy and palliation, dedicated to conducting world class research, and training future leaders to advance the field.
Summary
The primary purpose of the Interventional Radiology Technologist position is to perform specialized technical skills in vascular, non-vascular, and interventional procedures. Impacts all technical aspects of Interventional Radiology procedures. The Interventional Radiology Technologist participates in the diagnosis and treatment of invasive procedures. Responsibilities include assisting the radiologist and nursing team for interventional procedures. Interventional Radiology Technologists maintains a high-level of competency as it relates to the operation of all radiographic equipment, including digital vascular imaging systems, interventional CT and ultrasound equipment. Additional equipment include: thrombectomy systems, radiofrequency ablation units, cryo-ablation units, multi-planar navigation equipment's, power injectors, and other ancillary imaging equipment as trained and assigned. Maintains an adequate knowledge of catheters, guidewires, stents, and other supplies specific to interventional radiology procedures. Work includes assisting with invasive procedures, sterile preparation of trays, catheter insertion site assistance, imaging digital radiographs, and assisting in their use as instructional aides. Technologists may scrub in to assist the invasive procedures as necessary.
Key Functions
Technical and Patient Care Skills
•Performs studies/procedures as outlined in the department manuals/guidelines
•Demonstrates knowledge of Age Specific Criteria in carrying out work duties and tasks
•Maintains a high technical competency level in multiple imaging modalities (CT, Ultrasound, Fluoroscopy, and MR) and remains current on new imaging techniques/procedures as it relates to invasive procedures.
•Demonstrates competency and ability to operations ancillary equipment related to invasive procedures (Ablation units, multi-planar navigational equipment, and thrombectomy units)
•Reviews patient medical records, contrast related lab values and other documentation to ensure continuity of care. Reports all patient related concerns to the IR faculty.
•Understands and able to explain procedural related indications and contra-indications as it relates to the care of the patient.
•Demonstrates a high level of competency in vascular anatomy, cross-sectional anatomy, US imaging, and other related procedures.
•Able to identify risks and adverse reactions related to patient care.
•Conducts a patient assessment prior to all procedures. Verifies patient allergies prior to exams.
•Participates in the diagnosis and treatment of invasive procedures.
•Assists the Interventional Radiologist and nursing team during interventional procedures (Angiography, CT guided biopsies, US guided biopsies, drainages).
•Demonstrates ability to operate digital vascular equipment, Ultrasound equipment, and Computed Tomography, and iMRI equipment and identify all system components without direct supervision
•Knowledgeable of basic functions of RIS, Clinicstation, and forms anywhere systems. Able to utilize these systems to obtain information related to patient care.
•Efficient and knowledgeable in preparing all necessary documents for interventional radiology procedures.
•Ensures maximum room efficiency by assisting with patient flow.
Education
Required: Graduation from an American Medical Association (AMA) approved school of Radiology Technology.
License/Certification
Required: All of the following
• Registration by the American Registry of Radiologic Technologists (ARRT)
• Medical Radiologic Technologist license (MRT) from the Texas Department of State Health Services
• Basic Cardiac Life Support (BCLS)/ CPR
Experience
Required: Three years of experience as a registered Radiologic Technologist. One year of Interventional Radiology experience can substitute for two of the required years of experience. -OR- One year of experience as an M. D. Anderson Cancer Center Radiologic Technologist.
Preferred: Three or more years of experience as a Radiologic Technologist; one year assigned to Interventional Radiology area on a full-time basis performing angiographic abdominal and head procedures including experience with vascular, non-vascular, computerized tomography, and ultrasound interventional procedures.
It is the policy of The University of Texas MD Anderson Cancer Center to provide equal employment opportunity without regard to race, color, religion, age, national origin, sex, gender, sexual orientation, gender identity/expression, disability, protected veteran status, genetic information, or any other basis protected by institutional policy or by federal, state or local laws unless such distinction is required by law.
Additional Information
Requisition ID: 132195

Employment Status: Full-Time

Employee Status: Regular

FLSA: exempt and not eligible for overtime pay

Work Week: Days

Fund Type: Hard

Pivotal Position: Yes

Minimum Salary: US Dollar (USD) 68,800

Midpoint Salary: US Dollar (USD) 86,000

Maximum Salary : US Dollar (USD) 103,200

Science Jobs: Yes