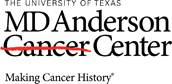 Job Information
MD Anderson Cancer Center

Inventory Planner - Leukemia

in

Houston

,

Texas
The primary purpose of the Inventory Planner is to assist with the coordination and monitoring of inventory levels and assets for the department. It supports material management, inventory control, store acquisition for stock items, planning and reporting for clinical trial activity in the LCRS Laboratory. Position is responsible for the distribution of materials to the lab; interacts with customers to impact the smooth distribution of goods and/or services and impacts the quality and timeliness of specimen collection for the lab. Impacts day-to-day operations of the lab with respect to inventory control, logistics of research supplies and material related activities for the effective management of approved and active clinical trials in the LCRS Laboratory. Responsible to assist in maintaining the environment in the department in such a manner as to meet the standards of the hospital and accrediting agencies for the purpose of safety, convenience, aesthetics, comfort and maximum utilization of resources.
Inventory
Manages inventory levels through identification, transferring, tracking and documenting utilizing Prometheus (clinical trials management system).

Assists in preparing and maintaining supporting documentation/authorization files and database to track inventory and assets.

Participates in the acquisition, controls and reconciliation of inventory and assets.

Performs a daily inventory and replenishment of kits and supplies in assigned area.

Checks kits and supplies for integrity or expiration dates, upon receipt from vendor and when restocking any area.

Receives and counts stock items and records data manually or via computer.

Properly labels supplies before placing in the proper location.

Makes interpretive assessments and determines inventory levels for supply items.

Determines proper storage methods, identification and stock location based on turnover, environmental factors and physical capabilities of facilities.
Planning & Delivery/Quality Assurance
Insight to plan ahead and stock levels of supplies to be delivered and on-site for lab personnel.

Coordinates supply delivery with assistance of MDA courier services.

Checks transmittal papers against material received or delivered.

Verifies inventory computations by comparing them to physical counts of stock, and investigate discrepancies or adjusts errors.

Documents deficiencies, if any, and refers problem situations to appropriate personnel for resolution.

Maintains records for inventory, acquisition and transfer to ensure proper chain of custody for all deliveries and pickups.

Responsible for overall housekeeping of warehouse areas.

Packs and unpacks items to be stocked on shelves.

Delivers kits and supplies on a regular schedule and as needed basis between buildings.
Data Entry and Communication
Orders supplies from trial sponsors.

Collaborates with supervisors and technicians to ensure materials needs are met.

Determines which items will be added or deleted from stock.

Provides data for productivity and utilization reports.

Inputs, retrieves and interprets data from computer based information system.

Assists in the implementation of new inventory and supply tracking system.

Working Conditions This position requires:Deadlines _ No x YesSedentary Environment _ No x YesWorking in Office Environment _ No x YesWorking in Patient Care Unit (e.g. Nursing unit; outpatient clinic) x No YesExposure to human/animal blood, body fluids, or tissues x No _ YesExposure to harmful chemicals x No _ YesExposure to radiation x No _ YesExposure to animals x No __ Yes Physical Demands Indicate the time required to do each of the following physical demands:Time Spent Never 0% Occasionally 1-33% Frequently 34-66% Continuously 67-100% Balancingx Bending/StoopingxCarryingxClimbingxEye/Hand CoordinationxHandlingxKeyboardingxKneelingxLiftingx Neck Movementsx Pushing/Pullingx ReachingxSittingxSquattingxStandingxVisual Color DiscriminationxWalkingx Wrist MotionxLifting/CarryingUp to 10 lbs10lbs to 50 lbsxMore than 50 lbsPushing/PullingUp to 10 lbs10lbs to 50 lbsxMore than 50 lbs
EDUCATION:
Required: High school diploma or equivalent.
EXPERIENCE:
Required: Three years in purchasing and/or inventory management.
It is the policy of The University of Texas MD Anderson Cancer Center to provide equal employment opportunity without regard to race, color, religion, age, national origin, sex, gender, sexual orientation, gender identity/expression, disability, protected veteran status, genetic information, or any other basis protected by institutional policy or by federal, state or local laws unless such distinction is required by law. http://www.mdanderson.org/about-us/legal-and-policy/legal-statements/eeo-affirmative-action.html
Additional Information
Requisition ID: 141454

Employment Status: Full-Time

Employee Status: Regular

FLSA: non-exempt, eligible for overtime, and is subject to the provisions of the Fair Labor Standards Act (FLSA)

Work Week: Days

Fund Type: Soft

Pivotal Position: No

Minimum Salary: US Dollar (USD) 38,800

Midpoint Salary: US Dollar (USD) 49,500

Maximum Salary : US Dollar (USD) 60,200

Science Jobs: No