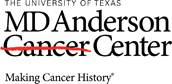 Job Information
MD Anderson Cancer Center

Laboratory Technician (Mouse Handling) - Epigenetics and Molecular Carcinogenesis

in

Houston

,

Texas
This position is located at MD Anderson Cancer Center, Texas Medical Center campus, in Houston, Texas.
MISSION STATEMENT
The mission of The University of Texas M. D. Anderson Cancer Center is to eliminate cancer in Texas, the nation, and the world through outstanding programs that integrate patient care, research and prevention, and through education for undergraduate and graduate students, trainees, professionals, employees and the public .
SUMMARY
The primary purpose of the Laboratory Technician position is to provide technical support in preparing research materials and assisting the professional laboratory staff with research projects conducted in the Department of Epigenetics and Molecular Carcinogenesis.
JOB SPECIFIC COMPETENCIES
Research Support
Perform laboratory procedures to supply research data as part of a research project or laboratory. Assist the professional laboratory staff with tasks in accordance with specific plans and with minimal supervision. Perform assays and tests; prepare samples. Manage the animal colonies, including health checks, inventory, weaning and sexing of pups, tagging, genotyping, oral gavage, and administering special diets and treatments. Record and evaluate data in accordance with methods requested and confer with superiors regarding results obtained. Perform other laboratory duties in accordance with established protocols, such as the preparation of gels, buffers and reagents. With minimal supervision, optimizes new lab protocols and trouble-shoots procedures for more cost and time efficient completion of projects.
Expertise and Specialization
Learn and follow the laboratory guidelines. Apply basic laboratory experience to the application of lab techniques and animal procedures. Assist with the integration of new technologies and procedures as they are implemented in the laboratory; provide input.
Laboratory Organization
Contribute to the laboratory. Assemble and operate laboratory apparatus and equipment. Organize materials and records; act as curator for storage and retrieval. Collect and organize data for reports. Organize supplies; recommend purchases as needed. Perform other duties as assigned.
Other duties as assigned.
REQUIREMENTS
Education: High school diploma or equivalent.
Preferred Education: Some College.
Certification: None.
Preferred Certification: None.
Experience: One year of experience in a clinical medical laboratory or similar setting. With preferred degree, no experience required.
Preferred Experience: Mouse husbandry. Including colony management, weaning, genotyping and oral gavage.
WORKING CONDITIONS
Frequency
Deadlines
Electrical
Exposure to animals
Exposure to blood, bodily fluids, and/or tissue
Exposure to Radiation
Hazardous Chemicals and Materials
Operating Equipment
Wearing Protective Equipment
Occasionally 11-33%
Frequent 34-66%
Frequent 34-66%
Constant 67-100%
Constant 67-100%
Frequent 34-66%
Constant 67-100%
PHYSICAL DEMANDS
Frequency
Weight
Arm/Hand Steadiness
Balancing
Carrying
Depth Perception
Eye/Hand Coordination
Fine finger movement
Handling
Keyboarding
Sitting
Standing
Tactile Perception
Visual Acuity
Visual Color Discrimination
Walking
Wrist Motion
Bending/Stooping
Lifting
Neck Movements
Night Vision
Olfactory Perception
Pushing/Pulling
Reaching
Twisting
Constant 67-100%
Constant 67-100%
Constant 67-100%
Constant 67-100%
Constant 67-100%
Constant 67-100%
Constant 67-100%
Frequent 34-66%
Frequent 34-66%
Occasionally 11-33%
Constant 67-100%
Constant 67-100%
Constant 67-100%
Frequent 34-66%
Constant 67-100%
Occasionally 11-33%
Occasionally 11-33%
Occasionally 11-33%
Frequent 34-66%
Constant 67-100%
Occasionally 11-33%
Constant 67-100%
Frequent 34-66%
10-20 lbs
--
10-20 lbs
--
--
--
20-50 lbs
--
--
COGNITIVE DEMANDS
Analytical Ability
Appropriate Behavior
Attention to detail
Comprehending
Creativity
Critical Thinking
Following Instructions
Giving and Receiving Constructive Feedback
Interpersonal Skills
Mathematical Skills/Reasoning
Memorizing/Remembering
Multitasking
Oral Communication
Organizing
Problem Solving
Reading Skills/Comprehension
Responding in emergency situations
Selective Attention
Written Communication
It is the policy of The University of Texas MD Anderson Cancer Center to provide equal employment opportunity without regard to race, color, religion, age, national origin, sex, gender, sexual orientation, gender identity/expression, disability, protected veteran status, genetic information, or any other basis protected by institutional policy or by federal, state or local laws unless such distinction is required by law. http://www.mdanderson.org/about-us/legal-and-policy/legal-statements/eeo-affirmative-action.html
Additional Information
Requisition ID: 139823

Employment Status: Full-Time

Employee Status: Regular

FLSA: non-exempt, eligible for overtime, and is subject to the provisions of the Fair Labor Standards Act (FLSA)

Work Week: Days

Fund Type: Hard

Pivotal Position: No

Minimum Salary: US Dollar (USD) 27,040

Midpoint Salary: US Dollar (USD) 34,000

Maximum Salary : US Dollar (USD) 40,800

Science Jobs: No