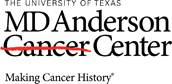 Job Information
MD Anderson Cancer Center

Legal Officer, Office of Collaborative Business Services - MD Anderson Cancer Center

in

Houston

,

Texas
The mission of The University of Texas MD Anderson Cancer Center is to eliminate cancer in Texas, the nation, and the world through outstanding programs that integrate patient care, research and prevention, and through education for undergraduate and graduate students, trainees, professionals, employees and the public.
Responsible for handling, in coordination with the UT System Office of the General Counsel (OGC), as appropriate, legal issues arising out of business operations of the UT System Office of Collaborative Business Services (OCBS).
OCBS operations involve:
UT System Supply Chain Alliance activities: strategic sourcing, spend analytics, purchased services, group purchasing organization (GPO) collaboration management, supplier relationship management (70+ Preferred Supplier Agreements with $600M+ annual spend), customer relationship management (15 UT System Institutions and 45+ Alliance Affiliates), financial reporting and historical underutilized business management. The Alliance works in partnership with UT System institutions' Chief Business Officers and Chief Procurement Officers to design and implement UT System-wide strategic solutions to supply chain operations and related support systems.
Requires extensive knowledge and experience in providing legal support to supply chain management including sourcing and contracting, supplier relationship management, customer relationship management and managing strategic GPO relationships. Must be capable of establishing credibility within UT System institutions as a functional expert and a leader in legal support of the supply chain and procurement profession. Must also possess the leadership acumen, general management skills and strategic perspective to be a respected business partner by executive leadership and principal subject matter experts. Requires extensive analytical skills, professional judgment, independent decision-making abilities, very strong interpersonal and communications skills, excellent supervisory skills, large project management skills, and the ability to function under pressure due to time constraints.
Robotics Process Automation (RPA) activities: the RPA portion of OCBS operations involves automation via software of various institutions' business processes as identified by interested institutions, with a particular emphasis on those that are scalable across UT System. RPA services provided include the design, build, deployment, hosting and management of automations. The required knowledge and experience referenced in the second paragraph of Item (1) above applies equally here, in relation to the RPA business. In particular, legal support of the RPA business would involve assistance with licensing of software and automation technology, support for vendor performance management, strategic input to the RPA business leader, and general legal support to document RPA-related transactions (e.g., statements of work, business associate agreements, service orders, MOUs) involving UT System institutions.
ESSENTIAL JOB FUNCTIONS:
• Support the UT System OCBS, principally by:
o providing legal input on Alliance and RPA initiatives;
o overseeing compliance with procurement-related laws;
o drafting Requests for Procurements (RFPs), with input from Alliance business colleagues on business issues;
o drafting / negotiating the Alliance's multi-institutional supply contracts and required amendments to these agreements, with input from Alliance business colleagues on business issues;
o offering general, strategic input on business issues to Alliance and RPA business colleagues.
• Draft and help negotiate, as necessary, further contracts / statements of work with Vizient, UT System's primary national healthcare group purchasing organization (GPO), that further implement UT System's strategic relationship with Vizient.
• Draft and negotiate, separately from the Alliance, RFPs and contracts for OCBS non-Alliance projects, such as those involving robotics process automation.
• Help the Alliance remain in compliance with all laws and regulations (including the federal anti-kickback statute) relating to the operation of the Alliance as UT System's in-house GPO.
• Periodically provide training to OCBS personnel on legal topics relevant to operation of their business.
• Work with the UT System Office of General Counsel (OGC) to monitor legislative / regulatory changes, in order to ensure Alliance and OCBS supply agreements contain all legally required provisions.
• Help organize and support Collaborative Business Services Executive Committee meetings, including acting as Secretary of the Committee.
• Lead, in conjunction with the Associate Vice Chancellor for Collaborative Business Services, the ongoing, annual UT System GPO accreditation program.
• Assist in dealing with claims by / against suppliers arising under UT System agreements put in place by the Alliance, and in responding to State of Texas Public Information Act requests.
• Assist the Alliance in responding to State Auditor's Office (SAO) periodic audits of compliance by the Alliance with Texas procurement laws and practices.
• Maintain personal professional growth and development through seminars, workshops and professional affiliations.
REQUIREMETNS
EDUCATION:
Required: Juris Doctor degree and admission to the State Bar of Texas
EXPERIENCE:
Required: Minimum ten years of experience in providing legal support to supply chain, strategic sourcing, contract management or group purchasing organizations or similar business operations.
Preferred:
• Good analytical and conceptual skills paired with detail orientation.
• Ability to build consensus and use rationale over edict.
• Ability to be attentive to details of daily operations while understanding the importance of proper delegation.
• Exceptional interpersonal skills.
• Good understanding of the dynamics of a group purchasing organization.
• Demonstrated ability to creatively and innovatively approach problem solving.
• Exceptional oral and written communication skills.
• Ability to handle multiple priorities simultaneously.
Legal Officer, Office of Collaborative Business Services It is the policy of The University of Texas MD Anderson Cancer Center to provide equal employment opportunity without regard to race, color, religion, age, national origin, sex, gender, sexual orientation, gender identity/expression, disability, protected veteran status, genetic information, or any other basis protected by institutional policy or by federal, state or local laws unless such distinction is required by law. http://www.mdanderson.org/about-us/legal-and-policy/legal-statements/eeo-affirmative-action.html
Additional Information
Requisition ID: 148976

Employment Status: Full-Time

Employee Status: Regular

FLSA: exempt and not eligible for overtime pay

Work Week: Days

Fund Type: Hard

Work Location: Onsite

Minimum Salary: US Dollar (USD) 0

Midpoint Salary: US Dollar (USD) 0

Maximum Salary : US Dollar (USD) 0