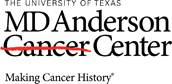 Job Information
MD Anderson Cancer Center

Manager, Annotation (AIML)

in

Houston

,

Texas
The University of Texas MD Anderson Cancer Center has the potential to unlock the power of data by further developing and investing in talent, team science and infrastructure to optimize multidimensional data integration, analysis and application for the benefit of patients with cancer. T
The University of Texas MD Anderson Cancer Center is devoted to improving the care of cancer patients by optimizing multidimensional data integration, analysis, and application. This commitment is brought to life in the Institute for Data Science in Oncology (IDSO), a flagship program designed to reshape patient experiences and fast-track scientific breakthroughs via data-driven cancer care methodologies. The IDSO embodies a data-centric culture, pushing the envelope of modern care and venturing into uncharted territories of cancer research and treatment. It is home to a top-notch team of data scientists committed to unraveling complex cancer challenges, reducing time lag between diagnosis and treatment decisions, and accelerating drug discovery.
As the institutional investment in data science, the IDSO encourages partnerships to supercharge an oncological "data supply chain," spurring research and treatment innovation. This eclectic team of experts cultivates a culture rooted in innovative "team-data science" principles, fostering shared motivation, collaborative learning, traceable insights, and robust data governance. Integral to our approach is quantitative imaging research, which is championed by the Tumor Measurement Initiative (TMI) in sync with the IDSO's objectives. The TMI is set to build an institutional platform that promotes standardized, automated, imaging-based tumor measurements throughout each patient's journey, thereby propelling multidisciplinary, data-driven, high-precision cancer treatment.
A key component of TMI is the development and training of machine learning tumor auto segmentation models. Performing high quality, precise annotations for use in training these models is a must. This role is for a seasoned annotation expert with excellent analytical, people skills, proven leadership abilities and strong attention to detail.
The ideal candidate has performed in the role of a radiologist and / or quality annotation manager with at least three years of continuous, hands-on experience both annotating tumors in all body sites and in direct oversight of annotation staff, reviewing their tumor annotations and providing feedback on alterations needed in order to produce high quality annotations. Expert knowledge of general medical concepts and terminology required.
Primary responsibilities include leading the development and execution of documented standard operating procedures (SOPs) along with training materials for the annotation team, guiding and assisting the annotation team through the planning, development and implementation stages of new annotation projects, owning the data annotation pipeline, ensuring data annotations are performed efficiently, consistently and with high quality and appropriate cross-validation, and providing supplemental annotation support, as needed.
Employee Oversight and Development
Can effectively execute on management and administrative tasks such as:
Screening, interviewing, hiring, onboarding and training of staff.
Collaborating with clinicians and researchers to fully understand, verify, document and communicate project requirements.
Providing daily leadership by meeting with team members in staff meetings and one on one, providing direction on day-to-day problem solving and assigned projects.
Coaching and mentoring, including creating development plans using KPIs and other observations that lead employees to achieve optimal results.
On an ongoing basis, responsible for identifying areas of staff performance of quality annotations to improve accuracy and efficiency without compromising the necessary, high quality.
Develop a budget, track expenses and provide routine financial reporting.
Technical Skills
Develop and modify, as needed, a radiology imaging tumor contouring pipeline process, including multi-step quality review for various types of radiology exams.
Establish "gold standard" contouring practices, library of contours, and documented methods for precisely annotating each tumor site. Work with annotators to perfect their contouring technique, efficiency and skills.
Along with supervising, will also be responsible for performing the duties of an annotator and be able to demonstrate excellence in high quality annotating and contouring.
Evaluate annotation tools, make recommendations on tool selection, enhancements, etc., as required.
Drive evaluation and selection of vendors providing supplemental contouring services.
Develop tip sheets and training documentation to provide guidance and instruction to annotators.
Establish an objective process for assessing annotator skills, proficiency and accuracy.
Knowledge of annotation tools, processes, procedures, and key performance metrics, with the ability to iteratively interpret, respond and improve.
High Quality Metrics and Standards:
Through establishing annotation best practices will identify, promote, and implement innovative ideas toward the goal of meeting and exceeding KPIs and quality standards.
Oversees performance management, ensuring daily, monthly, quarterly and annual goals are achieved.
Builds and maintains an annotation tracker, by project, reflecting current progress toward completing, reviewing, finalizing and approving high quality annotations.
Development and maintenance of SOPs for high quality contours.
Work with model management team to collect requirements for contours to be used for testing / model training and assist with building test sets.
Problem Solving, Teamwork and Communication
Work independently (self-motivated) with a strong desire to support your team's development through critical and creative thinking.
Excellent ability to influence and motivate staff, as well as work with key business partners to solve challenges and resolve conflict. Able to cultivate positive relationships with employees and team members throughout the organization.
Strong and effective written and verbal communication skills with the ability to clearly and succinctly communicate laterally and vertically.
Able to drive operational improvements, team collaboration, and recommend innovative solutions to business challenges.
Developing presentations to convey ideas, progress, business cases, status reporting, financial budgeting and reporting, etc. to leadership.
Other duties as assigned
Education Required: Medical degree
Experience Required: Five years of clinical or research imaging data management to include three years of supervisory/management experience. Successful completion of the LEADing Self Accelerate program may substitute for one year of required supervisory or management experience.
Preferred Experience: Annotating tumors and performing quality review and providing feedback on annotations performed by others One to two years' experience working with oncology related imaging data preferred. Experience working with a variety of annotation software also preferred. Basic knowledge of data science and machine learning concepts with an understanding of the needs of data scientists with respect to annotations is a plus.
It is the policy of The University of Texas MD Anderson Cancer Center to provide equal employment opportunity without regard to race, color, religion, age, national origin, sex, gender, sexual orientation, gender identity/expression, disability, protected veteran status, genetic information, or any other basis protected by institutional policy or by federal, state or local laws unless such distinction is required by law. http://www.mdanderson.org/about-us/legal-and-policy/legal-statements/eeo-affirmative-action.html
Additional Information
Requisition ID: 160298

Employment Status: Full-Time

Employee Status: Regular

Work Week: Days

Minimum Salary: US Dollar (USD) 140,400

Midpoint Salary: US Dollar (USD) 175,500

Maximum Salary : US Dollar (USD) 210,600

FLSA: exempt and not eligible for overtime pay

Fund Type: Soft

Work Location: Onsite

Pivotal Position: Yes

Referral Bonus Available?: Yes

Relocation Assistance Available?: Yes

Science Jobs: Yes
#LI-Onsite