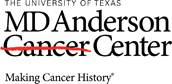 Job Information
MD Anderson Cancer Center

Manager, IT Internal Audit

in

Houston

,

Texas
The Internal Audit IT Audit Manager is responsible for providing the strategic vision for, and managing the essential activities of, all IT internal audit activities. They will manage and conduct IT and other audits and provide guidance and direction for the completion of a comprehensive IT internal auditing activity in accordance with all applicable standards.
The ideal candidate will have IT internal audit experience in a healthcare environment and experience working with Epic and PeopleSoft.
KEY JOB FUNCTIONS
Strategic Vision and Management of IT Audit Operations
The IT Audit Manager collaborates with the Vice President and Chief Audit Officer (VP & CAO) and the Associate Vice President and Deputy Chief Audit Officer (AVP & DCAO) to provide a strategic vision for the IT Audit operations. The IT Audit Manager is the responsible for all IT internal audit activities, serving as the strategic liaison with senior management and the UT System on IT audits, IT consulting projects, and other IT advisory engagements.
The IT Audit Manager, in collaboration with the AVP & DCAO, provides leadership and oversight by performing the following:
Provides oversight and guidance into the development of the scope and procedures based upon a project risk assessment, performed by the IT Audit co-sourced vendor.

Functions as a strategic liaison with co-sourced IT Audit firm on all their engagements, as well as with management before, during, and after engagements.

Monitors co-sourced vendor's project deadlines to ensure completion of the IT projects on each annual Audit Work Plan.

Manages and conducts financial, compliance, and operational audits, as necessary, to ensure completion of the Audit Work Plan.

Provides guidance and assistance as needed during the course of each engagement to ensure compliance with all applicable standards.

Manages multiple priorities and resources.

Meets project deadlines and budgets to ensure completion of the Audit Work Plan.

Provides IT training to auditors as necessary within the department.
Audit Reporting and Communication with Management
Conveys information clearly and concisely through both formal and informal documents; adapts writing style to fit the
audience. Translates technical IT audit findings into non-technical audit language. Prepares reports that are timely, supported by sufficient evidence in the work papers, and in compliance with applicable standards. Works closely with co-sourced IT audit firm on reports, serving as the departmental reviewer to ensure that reports are consistent with expectations and are supported by audit evidence. Keeps the client and Internal Audit Management apprised of issues throughout the audit. Fosters long-term partnerships with all levels of management. Represents Internal Audit in a professional manner at all times, including presenting audit results to the Audit Committee. Collaborates with management to address institutional issues by participating on various committees.
Departmental Activities
Collaborates with management, the IT Audit co-sourced vendor, and the AVP & DCAO to identify and assess existing and emergent risks facing the institution. Provides guidance to all levels of management on solutions necessary to mitigate identified risks. Participates in annual risk assessment and work plan activities. Leads Request for Proposal (RFP), evaluation, and selection of IT Audit co-sourced vendor to supplement IT audit activities. Conducts annual performance assessment of cosourced vendor ensuring compliance with contract provisions; develops and monitors corrective action. Assists in developing and implementing department procedures to ensure adherence to the professional standards. Proactively advances integrated IT auditing concepts and use of technology to improve the overall audit function. Provides formal updates to UT System and the Institutional Audit Committee on the status of all IT audit recommendations. Performs internal quality assurance reviews related to IT activities to ensure all work is conducted in accordance with auditing standards. Serves as the IT expert for the Department. Manages recommendation/finding tracking and validation for IT-related recommendations, and others as assigned. Manages quality assurance activities related to IT audits, and others as assigned.
Human Resource Administration
Manages and oversees the IT audit activities performed by all professional staff assigned to audit engagements, investigations, consulting and special projects. Collaborates with the VP&CAO and the AVP & DCAO in the recruiting, hiring decision, and orientation of new professional audit staff. Oversees the performance of team members assigned to perform IT audit activities and take necessary actions to support their development from and IT perspective.
Financial Management
Provides backup stewardship over funds budgeted for Internal Audit by monitoring and approving expenditure transactions for the co-sourced IT Audit vendor.
Service Orientation
Provide service to our stakeholders, including patients, caregivers, colleagues and each other, in a safe, courteous, accountable, efficient and innovative manner to include:
Promoting inclusiveness and collegiality that demonstrates respect and professionalism to our stakeholders at all times.

Modeling safe, ethical behavior that mitigates risk to the institution through sound business practices, and adherence to MD Anderson's Standards of Conduct, institutional policies and procedures .

Responding to requests in a timely manner while proactively communicating expectations for procedures, service arrival, or project deliverables to stakeholders.

Using the steps to HEAL (Hear, Empathize, Address and Learn) the relationship when service recovery is needed.
People Leadership
Provides development opportunities and ongoing feedback to employees to include timely completion of administrative staff and classified employees each evaluation period.

Provides clear direction and communication to employees within unit.

Demonstrates cultural competence that creates an inclusive environment for the diversity represented within unit's staff.

Manages operating expenses to budget.

Completes required 16 hours of continuing education for people leadership skills per year.

Complete Management Curriculum within required timeframe.
QUALIFICATIONS
Education
Required: Bachelor's degree in Business Administration, Information Technology, or a related field.
Preferred: Master's degree.
Experience
Required: Six years of professional IT experience, to include three years of audit experience and three years of supervisory or management experience.
Successful completion of the LEADing Self Accelerate program may substitute for one year of required supervisory or management experience.
Preferred: Experience with Epic applications. IT Internal auditing experience gained in a healthcare or educational environment. Experience with PeopleSoft. Experience working with government agencies.
License/Certification
One of the following is required:
Certified Professional in Healthcare Info and Management Systems (CPHIMS) by the Healthcare Information and Management Systems Society (HIMSS)

Certified Information Systems Security Professional (CISSP) issued by the International Information Systems Security Certification Consortium (ISC)

Certified Information Systems Auditor (CISA) By the Institute of Internal Auditors (IIA)

Certified Internal Auditor (CIA) by the Institute of Internal Auditors (IIA).
It is the policy of The University of Texas MD Anderson Cancer Center to provide equal employment opportunity without regard to race, color, religion, age, national origin, sex, gender, sexual orientation, gender identity/expression, disability, protected veteran status, genetic information, or any other basis protected by institutional policy or by federal, state or local laws unless such distinction is required by law. http://www.mdanderson.org/about-us/legal-and-policy/legal-statements/eeo-affirmative-action.html
Additional Information
Requisition ID: 137829

Employment Status: Full-Time

Employee Status: Regular

FLSA: exempt and not eligible for overtime pay

Work Week: Days

Fund Type: Hard

Pivotal Position: Yes

Minimum Salary: US Dollar (USD) 111,600

Midpoint Salary: US Dollar (USD) 139,500

Maximum Salary : US Dollar (USD) 167,400

Science Jobs: No