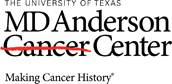 Job Information
MD Anderson Cancer Center

Medical Technologist (4:00PM - 12:30AM)

in

Houston

,

Texas
POSITION HOURS: 4:00PM - 12:30AM
Position Title: Medical Laboratory Technologist - CTRC Laboratory
Department: Clinical and Translational Research Center Laboratory (CTRC Lab)
Division: Cancer Medicine
Reports to: Lab Manager
Mission Statement
The mission of The University of Texas M. D. Anderson Cancer Center is to eliminate cancer in Texas , the nation, and the world through outstanding programs that integrate patient care, research and prevention, and through education for undergraduate and graduate students, trainees, professionals, employees and the public.
Summary
The University of Texas MD Anderson Cancer Center Clinical and Translational Research Center (CTRC) is the dedicated MD Anderson site for complex biologically based new drug development. With its 32 room nursing area and adjacent full function laboratory, the 12,660 sq. ft. CTRC is an ideal location to perform intensive clinical trials with a focus on first-in-man, Phase I and Phase II studies with rigorous time points and pharmacologic testing. The CTRC provides a unique resource for physician-scientists and clinical investigators to develop new agents for cancer treatment by offering coordination of multidisciplinary research, regulatory compliance, budget development, intensive and time-sensitive monitoring of patients, phlebotomy, prompt accurate specimen processing, storage, tracking and shipment of specimens.
Established in 1990, The CTRC has become one of the largest clinical trial sites in the nation. The department continues to see significant expansion with over 600 active clinical protocols any many more currently in development. Candidates will have a unique and exciting opportunity to join a rapidly growing team and making a significant positive impact on Phase I and II trials within The University of Texas MD Anderson Cancer.
The primary purpose of the Clinical Investigation Technologist position is to independently perform procedures using clinical and translational research methodologies (PK, PD, PG, PBMC, etc.) and assist in the development of new laboratory services for the CTRC Laboratory. Responsible for multidisciplinary teamwork involving maintenance of quality control and equipment utilized for the production of analytical data on patient specimens affecting clinical trials. All information generated must be adequately reviewed for accuracy and precision.
Core Values
Caring Behaviors
Courtesy: Is respectful and courteous to each other at all times; Gives full attention to others minimizing distraction; Does not gossip or air frustration inappropriately; Uses a respectful/ professional tone of voice.

Friendliness/Teamwork: Promotes and rewards teamwork and inclusiveness; Is sensitive to the concerns of our patients and our co-workers; Expresses awareness of others' experiences and views; Listens to patients and coworkers' needs and empathizes with them; Is aware of and respects individual differences, such as age, gender, ethnicity, physical ability, sexual orientation, religion, culture, background and experiences; Demonstrates collegiality to others in an effort to create a copperative and collaborative environment.
Integrity Behaviors
Reliability: Promotes and adheres to M.D. Anderson's Standards of Conduct in additional to all applicable institutional policies and procedures; Communicates time expectations for tesrs, procedures, or service arrival, or project deliverables to patients and coworkers; By his/her actions, creates an environment of trust; Adheres to attendance policy by timely reporting to work and returning from breaks; Admits when wrong apologizes and takes steps to resolve a situation.

Accountability: Holds self and others accountable for practicing our values.

Safety: Notices a safety concern and brings it to someone's attention; Models safe behaviors (wears badge, washes hands, keeps work area clean and orderly); Mitigates risk to the institution through sound business practices; Demonstrates ethical and personal responsibility in work and behavior.
Discovery Behaviors
Responsiveness: Encourages learning, creativity, and new ideas; Responds to requests from others in a timely manner; Offers help before being asked; Provides help to patients and coworkers that may be outside of job responsibilities (does not say, "It's not my job."); Looks for new and better ways of doing things.

Personal Leadership/Self-Initiative: Helps others to identify and solve problems; Seeks personal growth and enables others to do so; Leads by example; Actively encourages others to contribute ideas; Holds self and others accountable for practicing our values.
Key Functions
Analtical Procedures and Processes
Demonstrates compentency in the performance of all laboratory procedures and processes specific to each clinical trial in compliance with safety guidelines policies and requirements while adhering to regulatory mandates.

Remains knowledgeable of all policies, procedures and protocols which are essential to the timeliness of results reported while assuring that productivity is adequate to meet the demands of the workload.

Processes collected specimens as needed and instructs CITs in techniques for simple and complex processing.

Performs PDs, PBMCs, PGs, cell enumeration and other complex lab processing in lieu of the CIT staff for enhanced process control and quality.

Inspects collected and processed samples for labeling accuracy and visual sample quality.

Works independently, utilizes resources available to maximize efficiency.

Adjusts, prioritizes, and organizes work to achieve maximum productivity to meet the workload demands of the section.

Assists peers and supervisors with tasks after completion of assigned work.

Remains responsible and accountable for all actions.

Utilizes all appropriate safety precautions when applicable.
Quality Control and Assurance
Ensures and verifies quality control data is appropriate for the complexity and requirements of the research and clinical assays.

Performs regular inventory (daily, monthly and as needed) to assure supplies and reagents are available to meet laboratory needs.

Assists in the development of laboratory and tests, to enhance laboratory functions.

Validates and evaluates new methodologies and tests with the help of Laboratory Supervisor and Assistant Director.

Validates database for new software or new tests implemented in the laboratory.

Maintains an electronic inventory system of research sample data utilizing the departmental database software, beginning with entry of samples on day of collection.

Relates quality control data to unknowns analyzed, assuring appropriate action based on results.

Responsible for comprehending relevance of printed results.

Utilizes all approproiate safety precautions when applicable.
Research Communication/Customer Service
Receives and responds to queries from laboratories, monitors and MDACC research teams.

Completes, verifies, and reports results in timely manner.

Maintains competency in computer functions. Includes entering of data in appropriate excel spreadsheets/logs for pharmacology studies.

Notify appropriate departmental personnel regarding lab results via email and/or phone.

Interacts with the multidisciplinary team involved in sample collection, processing, storage and/or shipping, documentation of all, as well as, procedure development, evaulations, quality assurance, process improvement, and continuing education for the accurate and timely performance of pharmacokinetic sampling in the conduct of clinical trials.

Manages all customer services interactions with diplomacy, actively facilitating resolutions to problems and addressing the needs of all clients both internal and external.

Attends Site Iniation meetings as needed.
Instrument/Equipment Maintenance
Performs and documents instrument maintenance.

Cleans, calibrates and evaluates equipment as needed.

Must be able to help maintain and troubleshoot equipment as needed in all areas of the laboratory.
Computer Skills
Maintains proficiency on computer functions in the lab processes.

Properly acquires specimen data into computer system (s).

Analyzes and evaluates results correctly and appropriately.

Stores patient information and results to allow easy future access as required.
Educational Requirements
Participates in the instruction of new employees, faculty, students and designated laboratory staff.

Maintains necessary educational requirements as mandated by the Institution and/or Department.

Keeps abreast of technological advancement through professional Continuing Education programs.

Participates in process improvement projects.

Assists in material management of equipment and supplies.

Assists in the development of laboratory personnel and tests, to enhance laboratory functions.
Other duties as assigned
Core Competencies
IC - Analytical Thinking:

Gather relevant information systematically;

Break down problems into simple components.

Make sound decisions.

IC - Oral Communication:

Express ideas clearly and concisely in groups and one-to-one conversations; and

Create an environment with open channels of communication.

IC -Written Communication:

Convey information clearly and concisely through both formal and informal documents;

Adapt writing style to fit the audience.

IC -Professionalism:

Employee demonstrates commitment to collaborative professional relationships with physicians and all members of the health care team;

Demonstrates a high level of responsibility, ethical practice, sensitivity to a diverse patient population and adherence to legal and regulatory requirements;

Demonstrates a commitment to excellence (i.e. proper hand washing practices) and on-going professional development.
Education
Required: Bachelor's degree in a related science field.
Preferred: Bachelor's degree in Medical Technology or Clinical Laboratory Science.
License/Certification
Preferred: One of the following:
Registered/Certified Medical Technologist/Medical Laborarory Scientist by the American Society for Clinical Pathology Board of Registry (ASCP).

Certified in a specialized field relevant to the laboratory assigned.
Experience
Required: One year of clinical or basic science laboratory experience.
Preferred: One year of clinical research laboratory experience or as a Medical Technologist.
SUPERVISION
Received: Laboratory Manager or designee.
Given: Indirectly to Clinical Investigation Technicians and Medical Technicians
Working Conditions
This position requires:
Working in Office Environment
No
Yes
Working in Patient Care Unit (e.g. Nursing unit; outpatient clinic)
No
Yes
Exposure to human/animal blood, body fluids, or tissues
No
Yes
Exposure to harmful chemicals
No
Yes
Exposure to radiation
No
Yes
Exposure to animals
No
Yes
Physical Demands
Indicate the time required to do each of the following physical demands:
Time Spent
Never
0%
Occasionally
1-33%
Frequently
34-66%
Continuously
67-100%
Standing
Walking
Sitting
Reaching
Lifting/Carrying
Up to 10 lbs
10lbs to 50 lbs
More than 50 lbs
Pushing/Pulling
Up to 10 lbs
10lbs to 50 lbs
More than 50 lbs
Use computer/keyboard
Bachelor's degree -OR- Bachelor's degree in Molecular Genetic Technology -OR - completion of an accredited Medical Technology or Clinical Laboratory Science program. With Bachelor's degree, one year clinical laboratory experience. It is the policy of The University of Texas MD Anderson Cancer Center to provide equal employment opportunity without regard to race, color, religion, age, national origin, sex, gender, sexual orientation, gender identity/expression, disability, protected veteran status, genetic information, or any other basis protected by institutional policy or by federal, state or local laws unless such distinction is required by law. http://www.mdanderson.org/about-us/legal-and-policy/legal-statements/eeo-affirmative-action.html
Additional Information
Requisition ID: 147397

Employment Status: Full-Time

Employee Status: Regular

FLSA: non-exempt, eligible for overtime, and is subject to the provisions of the Fair Labor Standards Act (FLSA)

Work Week: Evening/Night

Fund Type: Soft

Pivotal Position: Yes

Minimum Salary: US Dollar (USD) 53,000

Midpoint Salary: US Dollar (USD) 66,000

Maximum Salary : US Dollar (USD) 79,000

Science Jobs: No