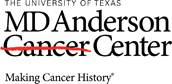 Job Information
MD Anderson Cancer Center

Nursing Educator|Goal Concordant Care Program

in

Houston

,

Texas
The University of Texas MD Anderson Cancer Center in Houston is one of the world's most respected centers focused on cancer patient care, research, education and prevention. It was named the nation's No. 1 hospital for cancer care in U.S. News & World Report's 2021-2022 rankings. It is one of the nation's original three comprehensive cancer centers designated by the National Cancer Institute.
MISSION STATEMENT
The mission of The University of Texas M. D. Anderson Cancer Center is to eliminate cancer in Texas, the nation, and the world through outstanding programs that integrate patient care, research and prevention, and through education for undergraduate and graduate students, trainees, professionals, employees and the public.
SUMMARY
This nurse educator role will focus on leading all education related to goal concordant care for the nursing community and other support staff. Responsibilities will include developing competencies, creating learning plans, implementing the institution wide program, and measuring outcomes. The nurse educator will also serve as a consultant in all aspects of nursing goal concordant care initiatives and collaborate with interdisciplinary teams to advance the institutions goals.
Essential Job Functions
Manages Goal Concordant Nursing Education program for nursing and support staff.

Prepares education plans and facilitates instructor led training.

Develops guidelines for nurses to enhance the patient experience around Goal Concordant care.

Develops guidelines for Nurses that aid in ensuring nursing is participating in goal concordant care planning throughout the patients' treatment journey.

Collaborates with nursing leaders at all levels and Interdisciplinary Teams.

Highly skilled in methods of data collection and the ability to measure program outcomes.
Job Specific Competencies Performance Consultant
a. Orients and socializes new nursing employees to goal concordant care communication techniques.
b. Collaborates with leadership to select appropriate members to serve as experts at the local level.
c. Provides a learning plan for learners monitoring their progress and meeting with them to discuss achievement of goals.
d. Assesses learning/development needs of individual staff and groups of staff in collaboration with the nursing management team.
h. Analyzes patterns/trends in performance.
k. Communicates learner progress to leadership team on a regular.
Education Design, Implementation & Evaluation
a. Considers needs of the targeted individual/groups of individuals when designing educational offerings.
b. Designs sound educational offerings that:
•Address the assessed needs.
•Outline well-constructed educational objectives.
•Deliver content that is organized and evidence-based.
•Apply adult learning principles effectively.
•Incorporate strategies to address a variety of learning styles of participating individuals.
•Utilize teaching methods that are congruent with objectives.
c. Coordinates offering of programs with unit(s) activity/work flow and staffing challenges in mind.
d. Demonstrates competency in the presentation of the offering, incorporating sound presentation standards.
e. Incorporates, at minimum, the first two of the four levels of education evaluation in all designed offerings.
f. Utilizes evaluation feedback to improve the quality of future educational offerings.
Professional Accountability
a. Demonstrates knowledge of policies, procedures, practice and regulatory standards and suggests strategies for improving
compliance.
b. Supports and aligns goals with those of Nursing Education, Department of Nursing and the Institution.
c. Role models professional behavior including:
Taking initiative to review and improve all processes specific to job responsibilities.
Service orientation intra and interdepartmentally, including collegiality and collaboration as a team member in NPDE as well as in other teams outside the department.
Professional practice of standards, policies and standard operating procedures.
Approaches all changes, obstacles, difficulties with a professional demeanor and works to ensure that he/she demonstrates support for changes, serving as a change agent and champion of performance improvement projects in the department.
Is a good steward of resources including productive use of time, demonstrating accountability for cost effectiveness and
efficiency.
d. Practices responsiveness, responding to requests for services in a timely manner, following-through appropriately and/or
visibility in assigned areas sufficient to satisfy customers' needs.
e. Accepts feedback from colleagues, unit leadership, learners and other customers in a non-defensive way and utilizes the feedback
for the purpose of improving personal performance and services
f. Participates in PI activities in the department and when appropriate, the Division of Nursing.
g. Leads/facilitates and participates in committees, task forces as assigned, using sound facilitation skills, executing actions to obtain desired outcomes by deadline dates, evaluating the quality and quantity of outcomes.
h. Documents educational activities according to department standards.
Other Duties as assigned.
QAULIFICATIONS
Education
Required: Bachelor's degree in Nursing.
Preferred: Master's Level Degree , Nursing Education.
Experience
Required: Five years clinical nursing experience in oncology or comparable specialty practice area. With preferred degree, three years clinical nursing experience in oncology or comparable specialty practice area.
Preferred: Five years clinical nursing experience in oncology or comparable specialty practice area to include two years teaching experience.
Certification
Required: Current State of Texas Professional Nursing License (RN). Basic Life Support (BLS) or Cardiopulmonary Resuscitation (CPR) certification.
Preferred: Certification in Oncology Nursing or a comparable specialty (ie CHPN- Certificated Hospice and Palliative Care Nurse).
It is the policy of The University of Texas MD Anderson Cancer Center to provide equal employment opportunity without regard to race, color, religion, age, national origin, sex, gender, sexual orientation, gender identity/expression, disability, protected veteran status, genetic information, or any other basis protected by institutional policy or by federal, state or local laws unless such distinction is required by law. http://www.mdanderson.org/about-us/legal-and-policy/legal-statements/eeo-affirmative-action.html
Additional Information
Requisition ID: 153035

Employment Status: Full-Time

Employee Status: Regular

FLSA: exempt and not eligible for overtime pay

Work Week: Day/Evening

Fund Type: Hard

Work Location: Hybrid Onsite/Remote

Pivotal Position: No

Minimum Salary: US Dollar (USD) 93,500

Midpoint Salary: US Dollar (USD) 117,000

Maximum Salary : US Dollar (USD) 140,500

Science Jobs: No