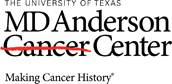 Job Information
MD Anderson Cancer Center

Patient Services Coordinator

in

Houston

,

Texas
Summary
The primary purpose of the Patient Services Coordinator position is to provide and coordinate all tasks associated with patient services and customer service. The Patient Services Coordinator effects patient care services at all levels including patients, families, staff and faculty.
Core Values
Caring Behaviors
Courtesy: Is respectful and courteous to each other at all times

Friendliness/Teamwork: Promotes and rewards teamwork and inclusiveness; Is sensitive to the concerns of our patients and our co-worker.
Integrity Behaviors
Reliability: Communicates frequently, honestly and openly

Accountability: Holds self and others accountable for practicing our values

Safety: Notices a safety concern and brings it to someone's attention; Models safe behaviors (wears badge, washes hands, keeps work area clean and orderly.
Discovery Behaviors
Responsiveness: By his/her actions, creates an environment of trust; Encourages learning, creativity and new ideas

Personal Leadership/Self-Initiative: Helps others to identify and solve problems; Seeks personal growth and enables others to do so
Key Functions
Patient Interaction:
a. Greets, orients and answers questions.
b. Advises patients and family members of available services.
c. Schedule patient visits, physician appointments, diagnostic tests, procedures, and treatments.
d. Assist in maintaining a safe environment for patients, co-workers, and visitors.
Communication with patients and multidisciplinary teams:
a. Transcribe and coordinate physician orders.
b. Communicates pertinent information regarding appointments, scheduling, and necessary preparations to patients, families, physicians, team members and other patient care areas whether in person, by mail, by phone, by online applications or secure messaging.
Record Maintenance:
a. Prepares and maintains appointment templates and/or patient records electronically and/or manually as directed.
b. Updates relevant patient information in order to maintain an accurate patient record.
c. Responsible for the security and confidentiality of patient information at all times.
d. Handles and processes a complex and varied series of documents and situations.
Financial Activities in accordance with established departmental processes:

Reviews and reconciles patient charge documents.
b. Enters technical charges as needed.
c. May collect and reconcile cash payments as needed.
And other duties as assigned:
Core Competencies
IC - Team with Others:

Encourage collaboration and input from all team members;

Value the contributions of all team members; and

Balance individual and team goals

IC - Self-Motivation:

Set high standards of performance;

Pursue goals with energy and persistence; and

Drive for results and achievement.

IC - Oral Communication:

Express ideas clearly and concisely in groups and one-to-one conversations; and

Create an environment with open channels of communication.

IC-Self-Adaptability:

Work in situations involving uncertainty, shifting priorities, and rapid change;

Deal constructively with mistakes and setbacks;

Demonstrate flexibility.

IC - Technical/Functional Expertise:

Demonstrate technical proficiency required to do the job

Possess up-to-date knowledge in the profession

Provide technical expertise to others.

TC-Professionalism :

Employee demonstrates commitment to collaborative professional relationships with physicians and all members of the heath care team;

Employee demonstrates a high level of responsibility, ethical practice, sensitivity to a diverse patient population and adherence to legal and regulatory requirements;

Employee demonstrates a commitment to excellence (i.e. proper hand washing practices) and on-going professional development.

TC-Equipment Usage & Safety Preparedness:

Employee maintains expectations for safety preparedness, including but not limited to: Orientation to new equipment, Employee Education Event, CPR training, fire drills
Education
Required: High school diploma or equivalent.
Preferred: Associate's degree in Business, Health Services Administration or related field.
Experience
Required: Three years customer service experience. May substitute additional education for required experience on a one-to-one basis.
Preferred: Experience in a patient care or healthcare administration setting.
Working Conditions
This position requires:
Working in Office Environment
x No
__ Yes
Working in Patient Care Unit (e.g. Nursing unit; outpatient clinic)
__ No
x Yes
Exposure to human/animal blood, body fluids, or tissues
__ No
_ x_ __ Yes
Exposure to harmful chemicals
__ No
_ x _ Yes
Exposure to radiation
x No
__ Yes
Exposure to animals
x No
__ Yes
Physical Demands
Indicate the time required to do each of the following physical demands:
Time Spent
Never
0%
Occasionally
1-33%
Frequently
34-66%
Continuously
67-100%
Standing
Walking
Sitting
Reaching
Lifting/Carrying
Up to 10 lbs
10lbs to 50 lbs
More than 50 lbs
Pushing/Pulling
Up to 10 lbs
10lbs to 50 lbs
More than 50 lbs
Use computer/keyboard
Education Required: High school diploma or equivalent.
Experience Required: Three years of relevant work experience. May substitute additional education for required experience on a one to one basis.
Must pass pre-employment skills test as required and administered by Human Resources.
It is the policy of The University of Texas MD Anderson Cancer Center to provide equal employment opportunity without regard to race, color, religion, age, national origin, sex, gender, sexual orientation, gender identity/expression, disability, protected veteran status, genetic information, or any other basis protected by institutional policy or by federal, state or local laws unless such distinction is required by law. http://www.mdanderson.org/about-us/legal-and-policy/legal-statements/eeo-affirmative-action.html
Additional Information
Requisition ID: 153321

Employment Status: Full-Time

Employee Status: Regular

FLSA: non-exempt, eligible for overtime, and is subject to the provisions of the Fair Labor Standards Act (FLSA)

Work Week: Day/Evening, Weekends

Fund Type: Hard

Work Location: Onsite

Pivotal Position: No

Minimum Salary: US Dollar (USD) 31,200

Midpoint Salary: US Dollar (USD) 39,000

Maximum Salary : US Dollar (USD) 46,800

Science Jobs: No