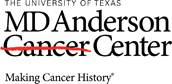 Job Information
MD Anderson Cancer Center

Per Diem Pharmacist - Inpatient

in

Houston

,

Texas
The Division of Pharmacy at MD Anderson Cancer Center strives to be the industry leader in providing premier patient-centered care, based on excellence and innovation in patient care, services, research and education. We strive to ensure safe, effective and cost-conscious medication use and to work with our health care colleagues to promote optimal drug therapy outcomes through the development of integrated, quality programs.
Pharmaceutical services includes but is not limited to the following:
a. Reviews, clarifies, and processes orders accurately and in a timely manner.
b. Assures appropriateness of ordered medications by taking into account pertinent factors such as disease state, body surface area (BSA), age, height, weight, labs, and renal function.
c. Utilizes computer resources and clinical information to facilitate the provision of pharmaceutical care functions such as medication order entry, order verification, medication distribution, medication checking, and medication reconciliation.
d. Perform and document therapeutic interventions as appropriate.
e. Actively participate in event reporting using UHC Safety Intelligence.
Pharmacy Area Supervision/ Responsibilities/Administrative/ Systems- Based Practice Pharmacy Area Supervision/Responsibilities/Administrative/ Systems- Based Practice includes:
a. Provides supervision of Immediate Technical Staff working in the area including completion of job assignments, monitoring of lunch breaks, and assuring adherence to institutional and departmental policies and procedures (i.e., sterile and non-sterile compounding).
b. Ensure all tasks/assignments are completed in a timely manner to maintain appropriate workflow for optimal patient care.
c. Maintain clean and organized work area at all times.
d. Monitors area inventory and supplies, notifies appropriate personnel when shortages and/or outages noted.
e. Oversee the compounding of sterile and non-sterile admixtures.
f. Completes all assigned Quality Assurance and productivity reports including record keeping and appropriate follow up.
g. Researches/monitors problems, initiates corrective action and follow through until challenge is resolved.
c. Consistently provides input/suggestions for process improvements.
h. Completes/maintains all Institutional/Divisional requirements for licensure, mandatory education and testing. Including but not limited to EEE, Infection Control, age related competency, Code Blue, BLS Certification, TB testing, and IV process validation.
i. Develop, implement, and/or support special projects throughout the institution.
Clinical/ Patient Care Clinical/ Patient Care includes all of the following but not limited to:
a. Active participation in implementation and practice of identified clinical initiatives (e.g., discharge counseling, medication reconciliation, renal dose adjustments, etc.)
b. Conducts and documents patient education as appropriate.
c. Documentation of patient specific information in the electronic medical record.
Education Required:
Bachelor's of Science degree in Pharmacy or Pharm.D. degree from an accredited college of pharmacy.
Certifications Required:
All of the following:
Texas State Board of Pharmacy Pharmacist license within 90 days of job entry.

American Heart Association (AHA) Basic Life Support (BLS) certification within 30 days of job entry.

American Heart Association (AHA) Advanced Cardiac Life Support(ACLS) certification within 90 days of job entry, if working in one of following departments: Pharmacy Inpatient (710348), Pharmacy ATC ACB (710355), Pharmacy-West Houston (710657) Pharmacy-The Woodlands (710480).
WORKING CONDITIONS
Frequency
Deadlines
Exposure to blood, bodily fluids, and/or tissue
Hazardous Chemicals and Materials
Noise
On Call
Operating Equipment
Patient Contact
Physical Proximity
Sedentary Environment
Shift Work
Traveling
Working on uneven/slippery surface
Wearing Protective Equipment
--
Frequent 34-66%
Frequent 34-66%
Frequent 34-66%
Occasionally 11-33%
Frequent 34-66%
Frequent 34-66%
Frequent 34-66%
Seldom 3-10%
Frequent 34-66%
Frequent 34-66%
PHYSICAL DEMANDS
Frequency
Weight
Arm/Hand Steadiness
Balancing
Bending/Stooping
Carrying
Climbing
Crawling
Depth Perception
Eye/Hand Coordination
Fine finger movement
Foot Action
Glare Sensitivity
Handling
Keyboarding
Kneeling
Lifting
Neck Movements
Night Vision
Olfactory Perception
Pushing/Pulling
Reaching
Sitting
Squatting
Standing
Tactile Perception
Twisting
Visual Acuity
Visual Color Discrimination
Walking
Wrist Motion
Carrying
Carrying
Carrying
Lifting
Lifting
Lifting
Pushing/Pulling
Pushing/Pulling
Pushing/Pulling
Frequent 34-66%
Constant 67-100%
Frequent 34-66%
Occasionally 11-33%
Frequent 34-66%
Occasionally 11-33%
Frequent 34-66%
Constant 67-100%
Constant 67-100%
Frequent 34-66%
Frequent 34-66%
Constant 67-100%
Constant 67-100%
Occasionally 11-33%
Occasionally 11-33%
Frequent 34-66%
Seldom 3-10%
Frequent 34-66%
Frequent 34-66%
Frequent 34-66%
Frequent 34-66%
Occasionally 11-33%
Frequent 34-66%
Frequent 34-66%
Frequent 34-66%
Frequent 34-66%
Frequent 34-66%
Frequent 34-66%
Frequent 34-66%
Occasionally 11-33%
Occasionally 11-33%
Occasionally 11-33%
Occasionally 11-33%
Occasionally 11-33%
Occasionally 11-33%
Occasionally 11-33%
Occasionally 11-33%
Occasionally 11-33%
--
--
--
20-50 lbs
--
--
--
--
--
--
--
--
--
--
20-50 lbs
--
--
--
20-50 lbs
--
--
--
--
--
--
--
--
--
--
Up to 5 lbs
5-10 lbs
10-20 lbs
Up to 5 lbs
5-10 lbs
10-20 lbs
Up to 5 lbs
5-10 lbs
10-20 lbs
COGNITIVE DEMANDS
Analytical Ability
Appropriate Behavior
Attention to detail
Comprehending
Creativity
Critical Thinking
Following Instructions
Giving and Receiving Constructive Feedback
Interpersonal Skills
Mathematical Skills/Reasoning
Memorizing/Remembering
Multitasking
Oral Communication
Organizing
Performing in a Leadership Role
Problem Solving
Reading Skills/Comprehension
Selective Attention
Working Alone
Written Communication
. It is the policy of The University of Texas MD Anderson Cancer Center to provide equal employment opportunity without regard to race, color, religion, age, national origin, sex, gender, sexual orientation, gender identity/expression, disability, protected veteran status, genetic information, or any other basis protected by institutional policy or by federal, state or local laws unless such distinction is required by law. http://www.mdanderson.org/about-us/legal-and-policy/legal-statements/eeo-affirmative-action.html
Additional Information
Requisition ID: 145505

Employment Status: Per Diem

Employee Status: Regular

FLSA: non-exempt, eligible for overtime, and is subject to the provisions of the Fair Labor Standards Act (FLSA)

Work Week: Varied

Fund Type: Hard

Work Location: Onsite

Pivotal Position: No

Minimum Salary: US Dollar (USD) 64,220

Midpoint Salary: US Dollar (USD) 64,220

Maximum Salary : US Dollar (USD) 64,220

Science Jobs: No