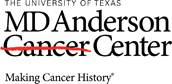 Job Information
MD Anderson Cancer Center

Pharmacy Technician - RETAIL - Medical Center

in

Houston

,

Texas
JOB SPECIFIC COMPETENCIES
Medication Delivery - Deliver medication to Bedside, Curbside, and other designated locations. Meets productivity guidelines while maintaining an accuracy rate of 95%. Productivity stats must not vary 20% below the area's average.

Cashier/Register - Follow all procedures to accurately dispense medications to patients in a timely manner. Accurately and efficiently performs returns to stock. Meets productivity guidelines while maintaining an accuracy rate of 95%.
Productivity stats must not vary 20% below the area's average.
Tech Dispensing - Correct label errors and calculations, count/pour correct drug into appropriately sized container, label container, and prepare it for pharmacist verification. Perform order entry. Perform back count on controlled substances. Proficient in techniques required for insurance claims adjudications. Complete cycle counts in Epic. Utilizes basic inventory technology. Meets productivity guidelines while maintaining an accuracy rate of 95%. Productivity stats must not vary 20% below the area's average.

Other Duties as assigned
LEADING SELF COMPETENCIES
Inclusion Competencies:
· Cultural Humility
Demonstrate commitment to self-discovery and self-expression; reflect on personal beliefs and cultural identities; commit to self-critique to build honest and trustworthy relationships across differences.
· Cultural Awareness
Pursue cultural awareness as a foundation to cultural competence; understand cultural differences between self and others to include but not limited to differences in race, gender, gender identity, disability, class, and sexual orientation; develop attitudes and perspectives to work with people from a variety of backgrounds.
· Cultural Intelligence
Build own knowledge and skills to work effectively across differences; maintain and sustain own efforts to work with and relate across cultural differences; navigate a global workforce; take personal responsibility to adapt and shape cultural aspects of the environment.
Drive Competencies:
· Self-Confidence (SC)
Recognize own knowledge, skills, and abilities; respond to setbacks and challenges with renewed determination and resilience; understand current limits in self; use positive self-talk to enhance self-regard; work productively in situations involving uncertainty and rapid change.
· Analytical Thinking (AT)
Gather relevant information systematically; break down problems into simple components; make sound decisions.
· Innovative Thinking (IT)
Approach problems with curiosity and open-mindedness; offer new ideas, solutions and/or options; solicit and explore perspectives from diverse sources.
· Technical Expertise (TE)
Demonstrate technical proficiency and expertise required to do the job; possess knowledge in the profession; set high standards of performance and strive toward mastery.
Professionalism Competencies:
· Inspire Trust
Show consistency among principles, values, and behavior; gain the confidence and trust of others; encourage respect toward others across diverse backgrounds; hold self-responsible for actions.
· Oral Communication
Express ideas clearly, concisely and in a culturally competent manner to groups and one-on-one conversations; create an environment with open channels of communication.
· Written Communication
Convey information clearly and concisely through both formal and informal documents; adapt writing style to fit the audience.
Emotional Intelligence Competencies:
· Active Listening
Listen to feedback and input carefully; demonstrate attention to others; acknowledge and listen to differing perspectives in a group; strive to understand and empathize with others.
· Teaming
Initiate, develop, and manage relationships and networks understanding how emotions shape them; encourage collaboration and input from all team members; value the contributions and diversity of all team members; balance individual and team goals.
· Self-Reflection
Reflect on emotions to tap into what situations are stressful or anxiety provoking; understand and own the impact of words and actions on others; develop strategies to cope with triggers to stay engaged; act with positivity toward events to balance emotions and stay present in the moment.
Coachability Competencies:
· Develop Oneself
Pursue learning and self-development; actively seek feedback to minimize blind spots; search for opportunities to learn and broaden one's identity; show motivation to modify behavior and transfer learning into next steps.
· Adaptability
Deal constructively with mistakes and setbacks; demonstrate flexibility and willingness to change one's own behaviors; remain open to constructive feedback without making it personal; explore new ways to accomplish goals; seek out opportunities to build skills needed for the changing work environment.
REQUIREMENTS
Education Required: High school diploma or equivalent.
Education Preferred: Two years of college supplemented by courses in pharmacy, laboratory technique or basic science.
License Required: Current Pharmacy Technician Registration with the Texas State Board of Pharmacy (TSBP).
** This will be retail pharmacy
Experience Required: None. Experience Preferred: Experience in pharmacy or similar type work where conformance to proper technique and accuracy are essential. Experience in cashiering or cash management.
Supervision Given : None.
Supervision Received : Technician Supervisor.
Other Required: Must pass pre-employment skills test as required and administered by Human Resources.
WORKING CONDITIONS
Frequency
Deadlines
Exposure to blood, bodily fluids, and/or tissue
Hazardous Chemicals and Materials
Noise
On Call
Operating Equipment
Patient Contact
Physical Proximity
Shift Work
Traveling
Working on uneven/slippery surface
Wearing Protective Equipment
Occasionally 11-33%
Seldom 3-10%
Frequent 34-66%
Constant 67-100%
Occasionally 11-33%
Constant 67-100%
Constant 67-100%
Occasionally 11-33%
Occasionally 11-33%
Frequent 34-66%
PHYSICAL DEMANDS
Frequency
Weight
Arm/Hand Steadiness
Balancing
Bending/Stooping
Climbing
Crawling
Depth Perception
Eye/Hand Coordination
Fine finger movement
Foot Action
Glare Sensitivity
Handling
Keyboarding
Kneeling
Neck Movements
Night Vision
Olfactory Perception
Reaching
Sitting
Standing
Tactile Perception
Twisting
Visual Acuity
Visual Color Discrimination
Walking
Wrist Motion
Carrying
Carrying
Carrying
Carrying
Lifting
Lifting
Lifting
Lifting
Pushing/Pulling
Pushing/Pulling
Pushing/Pulling
Pushing/Pulling
Squatting
Frequent 34-66%
Constant 67-100%
Frequent 34-66%
Seldom 3-10%
Rarely1-2%
Frequent 34-66%
Constant 67-100%
Occasionally 11-33%
Rarely1-2%
Constant 67-100%
Constant 67-100%
Constant 67-100%
Seldom 3-10%
Frequent 34-66%
Rarely1-2%
Occasionally 11-33%
Frequent 34-66%
Rarely1-2%
Constant 67-100%
Frequent 34-66%
Frequent 34-66%
Frequent 34-66%
Constant 67-100%
Constant 67-100%
Constant 67-100%
Occasionally 11-33%
Occasionally 11-33%
Occasionally 11-33%
Occasionally 11-33%
Occasionally 11-33%
Occasionally 11-33%
Occasionally 11-33%
Occasionally 11-33%
Occasionally 11-33%
Occasionally 11-33%
--
--
Occasionally 11-33%
10-20 lbs
--
--
--
--
--
--
--
--
--
--
--
--
--
--
--
--
--
--
--
--
Up to 5 lbs
5-10 lbs
10-20 lbs
20-50 lbs
Up to 5 lbs
5-10 lbs
10-20 lbs
20-50 lbs
Up to 5 lbs
5-10 lbs
10-20 lbs
20-50 lbs
--
COGNITIVE DEMANDS
Analytical Ability
Appropriate Behavior
Comprehending
Creativity
Critical Thinking
Following Instructions
Giving and Receiving Constructive Feedback
Interpersonal Skills
Mathematical Skills/Reasoning
Memorizing/Remembering
Multitasking
Oral Communication
Organizing
Problem Solving
Reading Skills/Comprehension
Selective Attention
Working Alone
Written Communication
Attention to detail
High school diploma or equivalent. No experience. Current Pharmacy Technician Registration with the Texas State Board of Pharmacy (TSBP). Must pass pre-employment skills a test as required and administered by Human Resources. It is the policy of The University of Texas MD Anderson Cancer Center to provide equal employment opportunity without regard to race, color, religion, age, national origin, sex, gender, sexual orientation, gender identity/expression, disability, protected veteran status, genetic information, or any other basis protected by institutional policy or by federal, state or local laws unless such distinction is required by law. http://www.mdanderson.org/about-us/legal-and-policy/legal-statements/eeo-affirmative-action.html
Additional Information
Requisition ID: 161472

Employment Status: Full-Time

Employee Status: Regular

Work Week: Day/Evening

Minimum Salary: US Dollar (USD) 39,500

Midpoint Salary: US Dollar (USD) 49,500

Maximum Salary : US Dollar (USD) 59,500

FLSA: non-exempt and eligible for overtime pay

Fund Type: Hard

Work Location: Onsite

Pivotal Position: Yes

Referral Bonus Available?: Yes

Relocation Assistance Available?: Yes

Science Jobs: No
#LI-Onsite