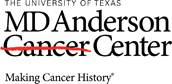 Job Information
MD Anderson Cancer Center

Postdoctoral Fellow - GI Med Oncology Research

in

Houston

,

Texas
Seeking a talented and innovative Postdoctoral Fellows to join our team and contribute to groundbreaking research in the field of gastric cancer. As a member of our team, you will have the opportunity to work with multi-omics and gastric cancer GEMM exploring the fundamental and translational biological questions in peritoneal metastasis of gastric cancer. We are particularly interested in applicants who are passionate about developing therapeutic strategies that enhance the quality of life for patients with peritoneal metastasis of gastric cancer. You will play a critical role in selecting potential targets of peritoneal metastasis by scRNA-seq in gastric cancer and regulatory mechanisms of tumorigenesis. We also aim to explore the molecular mechanisms underlying inter- and intra-tumoral heterogeneity and tumor-immune interactions. We seek to explore the novel target and its molecular features contribute to peritoneal metastasis of gastric cancer and shape therapeutic responses.
LEARNING OBJECTIVES
To provide our Postdoctoral Fellows with an intellectually stimulating, collaborative, and supportive research environment. Our multi-omics platform and gastric cancer GEMM model allow for the investigation of tumor microenvironment, immune response, molecular mechanisms, oncogenic signaling pathways, tumor heterogeneity, and drug responses. We aim to train our fellows in multi-omics and high-throughput genetic screening approaches to further advance peritoneal metastasis of gastric cancer.
As part of their training, our Postdoctoral Fellows will work closely with the PI to gain experience in grant and manuscript writing, as well as manuscript review for journals. They will equip them with the skills required for successful grant applications and the publication of their research.
Additionally, our Postdoctoral Fellows will be expected to present their work at group meetings. We also encourage them to present their research at international conferences to expand their network and find potential collaborations and future employment opportunities.
Finally, we encourage our Postdoctoral Fellows to engage in numerous collaborative projects, as scientific research is typically carried out in teams of investigators with complementary expertise and strengths. As such, they will participate in several ongoing collaborations, and we highly encourage them to initiate and formulate new projects and collaborations.
ELIGIBILITY REQUIREMENTS
With Ph.D., no experience required. With M.D., two years of experience in experimental or scientific work. We expected the Postdoctoral Fellows will be collaborated with team members and apply scientific expertise in molecular biology, immunology and/or cancer biology to drive projects in a multidisciplinary and exciting research team environment. Candidates has in-depth knowledge and skills to elucidate disease mechanisms and cell signaling pathways in GI malignancies.
Experience with performing scRNA-seq and spatial transcriptomics is highly desired. Performs molecular biology experiments such as subcloning, genetic knockout or overexpression of target genes, ELISA, Western blotting, q-PCR, IP, CHiP assay, protein-protein or RNA-Protein interactions, Flow cytometry and drug screening; mouse handling such as tumor injection from clinical specimen, drug treatment and analyze all data as well as genetic mouse model handling. 3 years' experience of postdoctoral fellow is encouraged.
We encourage our Postdoctoral Fellows to assist in preparation of drafts of research grants, manuscripts and grant reports. Ensures that relevant data is collected at designed stages in the research process, is entered into database(s) and reported, as required.
FACULTY MENTOR
Dr. Jaffer Ajani, MD