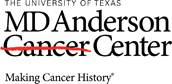 Job Information
MD Anderson Cancer Center

Postdoctoral Fellow - Radiation Oncology (The Niedzielski Lab)

in

Houston

,

Texas
A Postdoctoral Fellow position is available in the Department of Radiaiton Physics under the direct supervision of Joshua Niedzielski, Ph.D.
The Niedzielski laboratory is seeking a highly motivated postdoctoral fellow. The research for this position will focus on novel approaches for spatially fractionated radiation therapy in both the clinical and preclinical setting. Candidates can expect to join a quickly growing and highly collaborative research team that investigates novel approaches for the delivery, prognostication, and optimization of radiation medicine.
The research in Dr. Niedzielski's lab focuses on optimization of spatially fractionated radiation therapy, deep learning and machine learning approaches for clinical decision making, and the development of imaging biomarkers for prognostication and outcome assessment from radiation therapy.
LEARNING OBJECTIVES
-Understand physical and biological mechanisms of spatially fractionated radiation therapy.
-Develop computational methods for analyzing spatially fractionated dose distributions.
-Determine impact of physical characteristics of spatial fractionation on radiation dosimetry.
ELIGIBILITY REQUIREMENTS
Qualified candidates should hold a Ph.D. in one of the following or closely related fields: Medical Physics, Physics, Biomedical Engineering, Electrical Engineering, or Computer Science. Applicants should have strong research and communications skills, as demonstrated by presentations at notably scientific conferences and a successful publication record. Competitive applicants will have experience in one or more of the following areas:
1) Radiation production and delivery
2) Image processing and computer programming skills
3) Radiation treatment planning
4) Radiation detection and dosimetry
Prior experience in radiation physics, especially in preclinical radiation delivery technology, is highly advantageous.
FACULTY MENTOR
Joshua Niedzielski, Ph.D.