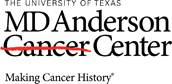 Job Information
MD Anderson Cancer Center

Postodc - Immunology (The Watowich Laboratory)

in

Houston

,

Texas
The Watowich Laboratory research focuses on understanding roles for innate immune cells in the tumor microenvironment, response to immunotherapy, and how innate immune populations can be used to improve therapies for cancer patients. This postdoctoral position will investigate the molecular mechanisms of type 1 conventional dendritic cell (cDC1) development and function in the tumor microenvironment. The work will include generating cDC1s from in vitro or in vivo sources, evaluating whether checkpoints limit cDC1 development or anti-tumor immune function, and targeting molecular pathways to improve cDC1-mediated therapeutic responses. The position will also encompass opportunities for significant collaboration on other laboratory projects and within the institution. The overall goal is to provide a research experience that enables progression to a leadership position in cancer immunotherapy research.
LEARNING OBJECTIVES
Mastering an in-depth understanding of dendritic cell (DC) development and function as currently known in the laboratory and literature.
Mastering an in-depth understanding of current immunotherapies and their use in the clinic.
Mastering an in-depth understanding of other laboratory projects that focus on additional aspects of immunotherapy.
Mastering expertise in experimental approaches to study roles for DCs in tumor response to DC-based or other immunotherapies including but not limited to use of animal models to study tumor growth and therapeutic response and in vitro culture systems to study DC biology.
Mastering expertise in other current immunological methods including but not limited to multiparameter flow cytometry, cytokine analyses, transcriptional studies (e.g., scRNA-seq), DC:T cell assays, and T cell phenotyping.
Mastering ability to accurately analyze data; prepare data for presentations and publications; scientific writing skills including manuscripts and reports; assisting with preparation of grants; oral presentation skills; and mentoring junior scientists including graduate and undergraduate students in the laboratory
ELIGIBILITY REQUIREMENTS
PhD in the biological sciences, with preference for immunology
Expertise in immunological, molecular biology, cell biology, and animal handling methods
Track record of publications in well-regarded, peer-reviewed journals
Track record of meeting presentations and collaborations
POSITION INFORMATION
MD Anderson follows the NIH stipend levels as outlined by the Kirchstein - NRSA (https://grants.nih.gov/grants/guide/notice-files/NOT-OD-23-076.html) . This full-time trainee position will provide a salary between $56,484 to $68,604, dependent upon the years of postgraduate experience.
MD Anderson offers compensated trainees:
Paid medical benefits (zero premium) starting on first day for trainees who work 30 or more hours per week

Group Dental, Vision, Life, AD&D and Disability coverage

Paid Education Vacation and Sick Leave

Paid institutional holidays, wellness leave, childcare leave and other paid leave programs

Teachers Retirement System defined-benefit pension plan and two voluntary retirement plans

Employer paid life, AD&D and an illness-related reduced salary pay program

Health Savings Account and Dependent Care Reimbursement flexible spending accounts

Fertility benefits

State of Texas longevity pay

Extensive wellness, fitness, employee health programs and employee resource groups