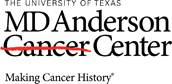 Job Information
MD Anderson Cancer Center

Principal EHR (MyChart ) Systems Analyst -Epic

in

Houston

,

Texas
The Principal EHR Systems Analyst is a primary support contact for the assigned application and communicates directly with the Manager to discuss design decisions. He/she communicates directly with the IT analysts and ensures that all key decisions are implemented across the application. The Principal EHR Systems Analyst will be responsible for coordinating and communicating with the end users and representatives from all areas of the hospital related to their specific application.
The Principal EHR Systems Analyst should have an understanding of MD Anderson's objectives for utilizing an EMR and the ability to recognize opportunities for process redesign that will help the organization maximize the benefits of the system.
Ideal candidates will have experience and be certified in one of the following: Care Everywhere, MyChart or EpicCare Link
Standards & Testing
In order to be adequately prepared and trained to build, test and optimize the Epic system, MDA requires that Epic certification be obtained within 180 days of hire. Required certifications must be maintained as assigned.
Develop and adhere to standard operating procedures, and maintain build standards (SME Signoff or governance sign off)

Adhere to the best practices set by IS division as well as all MDA policies, procedures, and standards; assists with the development of best practices and standard operating procedures for the EHR

Prepare documentation as needed for the implementation of enhancements or new technology

Follow documented change control processes and may perform change control audits

Perform quality control and testing, and review the build of other analysts to ensure that solutions are technically sound

Oversee Epic updates/new releases for assigned modules

Work with manager to assure that a consistent approach for standard operating procedure is followed throughout

Clinical Only - Provide clinical expertise for build and testing standards
Build, Content Management and System Configuration
Implement and manage complex changes or projects for the system in a timely manner while proactively communicating with end users and prioritize work for the team

Maintain / troubleshoot build within EHR

Modify Epic content as prescribed by the project team

Lead/communicate/participate in the implementation/optimization efforts and receive approval from one or more governing bodies

Focus on patient safety when analyzing system configuration and enhancements

Perform high risk/complex system maintenance as needed

Oversee and when necessary, assist in routine build to meet build metrics

Manage multiple projects, work with integrated teams and support complex problems, prepare status reports for leadership

Lead and provide expertise to optimize the design and development of systems

Provides expert and creative solutions to user requirements and problems by taking the initiative to research, resolve and respond to inquiries

Provide technical expertise and leadership for the design and development of systems

Clinical Only - provide clinical expertise to lead the design and development of systems
Support
Provide support and problem resolution to customers including SI Events

Respond to requests in a timely manner while proactively communicate expectations for procedures, service arrival (ETA), or project deliverables to stakeholders

Lead and/or participate in after-hours application support and downtime procedures

Provide technical and workflow knowledge of assigned applications to better troubleshoot and resolve incident

Mentor staff to enhance their knowledge of assigned applications

Facilitate issue resolution with Epic technical support

Clinical Only - Translate clinical communication to technical changes
Liaison, Networking Skills, and Business Knowledge
Collect, analyze and prioritize the information gathered regarding potential system enhancements and workflow resolution to customers

Manage liaison relationships with customers and OneIS to provide effective technical solutions and customer service

Collaborate or lead analysts to obtain technical and workflow knowledge of business operations

Manage and execute the adherence to regulatory requirements, quality standards and best practices for systems and processes and collaborates with internal and external stakeholders

Attends meetings, participates in workgroups, and/or serves on committees as needed

Coach and provide advice, guidance, encouragement, constructive feedback and transfer knowledge to less experienced team members across OneIS and the institution

Serves as a team lead an may have direct reports

May participate in the employee performance evaluation process for assigned staff

Clinical Only - Translate technical build information to clinical customers
OneIS
To provide innovative, quality, and sustainable IT solutions and services. Our success is driven by our people through Integrity and Trust, Partnership, and Quality.

Promotes trust, respect, support, and honestly with customers and each other.

Commits to being a good partner focused on building productive, collaborative, and trusting relationships with our customers and each other.

Models a commitment to excellence and strives to continually improve. Achieves desired outcomes, usability, and value that exceed expectations of others and our own.
People Leadership
Provides development opportunities and ongoing feedback to employees to include timely completion of administrative staff and classified employees each evaluation period.
• Provides clear direction and communication to employees within unit.
• Demonstrates cultural competence that creates an inclusive environment for the diversity represented within unit's staff.
• Manages operating expenses to budget.
• Completes required 16 hours of continuing education for people leadership skills per year.
• Complete Management Curriculum within required timeframe.
Other duties as assigned
Education: Bachelor's Level Degree
Certification:
Must obtain Epic certification within 180 days of completion of assigned required training classes.
Preferred Certification:
Epic MyChart, Care Everywhere, EpicCare Link, and EpicCare Inpatient or Ambulatory experience
Experience:
7 years of relevant healthcare info. technology experience. May substitute required education with years of related experience on a one to one basis. May substitute up to 2 years of clinical experience or relevant business experience for relevant healthcare info. technology experience.
Preferred Experience:
3-5 years specific experience with Epic application support, stakeholder management and business analysis. Specific experience with MyChart, Care Everywhere, EpicCare Link preferred.
Onsite Presence: Is Required
It is the policy of The University of Texas MD Anderson Cancer Center to provide equal employment opportunity without regard to race, color, religion, age, national origin, sex, gender, sexual orientation, gender identity/expression, disability, protected veteran status, genetic information, or any other basis protected by institutional policy or by federal, state or local laws unless such distinction is required by law. http://www.mdanderson.org/about-us/legal-and-policy/legal-statements/eeo-affirmative-action.html
Additional Information
Requisition ID: 138865

Employment Status: Full-Time

Employee Status: Regular

FLSA: exempt and not eligible for overtime pay

Work Week: Days

Fund Type: Hard

Pivotal Position: Yes

Minimum Salary: US Dollar (USD) 94,800

Midpoint Salary: US Dollar (USD) 118,500

Maximum Salary : US Dollar (USD) 142,200

Science Jobs: No