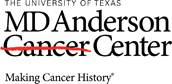 Job Information
MD Anderson Cancer Center

Regulatory Compliance Coordinator

in

Houston

,

Texas
The mission of The University of Texas M. D. Anderson Cancer Center is to eliminate cancer in Texas, the nation and the world through outstanding programs that integrate patient care, research and prevention, and through education for undergraduate and graduate students, trainees, professionals, employees and the public.
The primary purpose of the Regulatory Compliance Coordinator is to provide consultation and manage compliance of research protocols used by investigators in the Therapeutics Discovery Division.
KEY FUNCTIONS:
Manages all research protocols, including Animal Care and Use Committee (ACUC), Institutional Biosafety Committee (IBC), and Internal Review Board (IRB) protocols, and other documents as needed for researchers in the Therapeutics Discovery Division.

Consults with research staff to design new protocols or protocol amendments, and updates documents accordingly.

Maintains knowledge of regulatory requirements; develops and implements standard practices and operating procedures to ensure all required protocols remain active and compliant with institutional and governmental directives, as well as accurately reflect the research activities of the team.

Serves as liaison to provide information and facilitate modifications of regulatory protocols for collaborators working with the Therapeutics Discovery Division.

Maintains a positive and productive working relationship with the offices that oversee animal research, biohazardous materials, and human subjects research, as well as with collaborators.

Assists in grant set up by responding to compliance requests related to regulatory protocols.

Submits and manages Material Transfer Agreements (MTAs), including submitting and managing regulatory protocol submissions to facilitate MTA approval.

Submits and manages Research Contract Tracking System (RCTS) submissions, including submitting and managing regulatory protocol submissions to facilitate RCTS approval.

Attends team meetings to maintain working knowledge of scientific priorities of the Therapeutics Discovery Division

Maintains collaborative relationships with leadership and laboratory staff to ensure advancement of goals.

Maintains knowledge and organized records of activities related to regulatory protocol management.
Core Competencies
Self-Motivation (Administrative/Operations Management): Set high standards of performance; pursue goals with energy and persistence; drive for results and achievement.

Seek to influence standards with proven business practices. Improve own performance by making specific changes in system or work methods.

Set challenging goals for self and unit. Pursue information to reduce uncertainty for unit.

Written Communication (Strategic Leader): Convey information clearly and concisely through both formal and informal documents; adapt writing style to fit the audience.

Refine writing and content to achieve greatest impact. Prepare reports and proposals using standard institutional templates that are clearly understood by the audience.

Author research papers for publication in accordance with guidelines. Prepare project plans, reports and proposals using universally standard business writing guidelines.

Analytical Thinking (Administrative/Operations Management): Gather relevant information systematically; break down problems into simple components; make sound decisions.

See multiple relationships among several parts of a problem. Recognize likely causes of events or consequences of actions. Use data from multiple sources to support assumptions.

Systematically break problem down into component parts. Determine causal relationships among component parts. Use several techniques to identify solutions.

Team with Others (Transitional): Encourage collaboration and input from all team members; value the contributions of all team members; Balance individual and team goals.

Model team qualities, i.e. respect, helpfulness and coping. Support team decisions once they are made and help to implement.

Actively promote a spirit of cooperation and teamwork. Solicit opinions from team members. Coach others in developing teamwork skills.

Technical/Functional Expertise (Administrative/Operations Management): Demonstrate technical proficiency required to do the job; possess up-to-date knowledge in the profession; provide technical expertise to others.

Maintain state of the art knowledge in the field. Provide expertise and guidance to others.
Working Conditions (Complete based on known working conditions)
Office and Laboratory environment that may involve occasional exposure to hazardous equipment and material
This position requires:
Working in Office Environment
_ No
_X Yes
Working in Patient Care Unit (e.g. Nursing unit; outpatient clinic)
X No
__ Yes
Exposure to human/animal blood, body fluids, or tissues
__ No
X Yes
Exposure to harmful chemicals
__ No
X Yes
Exposure to radiation
X No
__ Yes
Physical Demands (Complete based on known working conditions)
Indicate the time required to do each of the following physical demands:
Time Spent
Never
0%
Occasionally
1-33%
Frequently
34-66%
Continuously
67-100%
Standing
Walking
Sitting
Reaching
Lifting/Carrying
Up to 10 lbs
10lbs to 50 lbs
More than 50 lbs
Pushing/Pulling
Up to 10 lbs
10lbs to 50 lbs
More than 50 lbs
Use computer/keyboard
EDUCATION:
Required: Bachelor's degree in Business Administration or healthcare discipline.
Preferred: Master's degree in natural science or applied health science.
EXPRIENCE:
Required: Eight years of professional experience to include three years of the following: policy development, quality assurance, regulatory compliance, strategic planning or similar directly related experience. With preferred degree, six years of required experience.
It is the policy of The University of Texas MD Anderson Cancer Center to provide equal employment opportunity without regard to race, color, religion, age, national origin, sex, gender, sexual orientation, gender identity/expression, disability, protected veteran status, genetic information, or any other basis protected by institutional policy or by federal, state or local laws unless such distinction is required by law. http://www.mdanderson.org/about-us/legal-and-policy/legal-statements/eeo-affirmative-action.html
Additional Information
Requisition ID: 146593

Employment Status: Full-Time

Employee Status: Regular

FLSA: exempt and not eligible for overtime pay

Work Week: Days

Fund Type: Soft

Pivotal Position: Yes

Minimum Salary: US Dollar (USD) 71,000

Midpoint Salary: US Dollar (USD) 89,000

Maximum Salary : US Dollar (USD) 107,000

Science Jobs: Yes