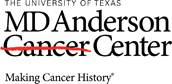 Job Information
MD Anderson Cancer Center

Research Assistant II Neuro-Oncology

in

Houston

,

Texas
The primary purpose of the Research Assistant II position is to provide highly technical work in molecular biology, cell biology, Drug development and orthotopic animal model research projects.
The lab is seeking a highly motivated candidate with strong interest in cancer biology and able to perform general duties and laboratory maintenance, including conducting experiments, generating reports, maintaining log and notebooks, maintenance of equipment and ordering supplies. Experimental responsibilities include design and performance of studies to supply: (a) specific data as part of a larger project; (b) and answer to specific questions in a limited field; and/or (c) in the development of improved techniques or procedures. Works on projects closely with PI, postdoctoral fellows and graduate stduents in the lab as assigned. Assists postdoctoral fellows and graduate students with various experiments. May need to learn new techniques relevant to projects.
Key Functions:
Plans and executes the details of laboratory experiments. Displays adequate knowledge and ability to perform experiments in molecular biology and cell biology. Must travel to various laboratories within the institution.

Able to perform DNA, RNA and protein work including western blots, PCR, DNA and RNA blots, plasmid construction, transfections, cell viability, cell proliferation and cell death assays, microscopy, basic immunocytochemistry and immunohistochemistry. Position will involve tissue handling and rodent experiments.

Visually analyzes, evaluates and interprets experimental results using computer including using Word, Power point, Excel files, use of instrument related software. Analyze appropriate data on a computer via keyboard. Able to prepare and present data in a group.

Cultures and maintains tissue culture cells in a biological safety hood and clean incubator. Must maintain steady arm and hand movements. Propagates bacteria cells, and viral constructs in appropriate culture conditions. Stores and maintains handwritten log of specific cells and cultures in liquid nitrogen freezer and/or ultra cold freezers.

Assists with the preparation of materials for and performs animal studies including the processing of blood and tissue for analyses.

Assists and oversees, in the absence of the supervisor, the supervision of technicians, graduate students, summer students and medical fellows in their laboratory work and responsibilities. Demonstrates interpersonal skills.

Operates and maintains laboratory equipment apparatus. Assumes responsibility for general laboratory maintenance of equipment and routine procedures involved in molecular and cellular biology by visually monitoring and recording vital functions. May delegate to other personnel. Demonstrate knowledge of places and be able to perform necessary laboratory safety procedures.

Manually organizes supply stocks, maintains sufficient quantities of supplies, and orders on handwritten requests necessary supplies and vendors or central stores, respectively. Must be able to communicate clearly via telephone.

Demonstrates knowledge of places in practice, and performs necessary laboratory safety procedures.

Participate in general laboratory activities.
Working Conditions
This position requires:
Working in Office Environment
__ No
X Yes
Working in Patient Care Unit (e.g. Nursing unit; outpatient clinic)
X__ No
__ Yes
Exposure to human/animal blood, body fluids, or tissues
__ No
X Yes
Exposure to harmful chemicals
__ No
X Yes
Exposure to radiation
_X_ No
__ __ Yes
Exposure to animals
__ No
X Yes
Physical Demands
Indicate the time required to do each of the following physical demands:
Time Spent
Never
0%
Occasionally
1-33%
Frequently
34-66%
Continuously
67-100%
Standing
Walking
Sitting
Reaching
Lifting/Carrying
Up to 10 lbs
10lbs to 50 lbs
More than 50 lbs
Pushing/Pulling
Up to 10 lbs
10lbs to 50 lbs
More than 50 lbs
Use computer/keyboard
EDUCATION:
Required: Bachelor's degree with major course works in one of the basic sciences.
Preferred: Master's degree with major course works in one of the basic sciences.
EXPERIENCE:
Required: Two years experience in scientific or experimental research work. No experience required with preferred degree.
It is the policy of The University of Texas MD Anderson Cancer Center to provide equal employment opportunity without regard to race, color, religion, age, national origin, sex, gender, sexual orientation, gender identity/expression, disability, protected veteran status, genetic information, or any other basis protected by institutional policy or by federal, state or local laws unless such distinction is required by law. http://www.mdanderson.org/about-us/legal-and-policy/legal-statements/eeo-affirmative-action.html
Additional Information
Requisition ID: 140298

Employment Status: Full-Time

Employee Status: Regular

FLSA: exempt and not eligible for overtime pay

Work Week: Days

Fund Type: Soft

Pivotal Position: Yes

Minimum Salary: US Dollar (USD) 36,000

Midpoint Salary: US Dollar (USD) 44,500

Maximum Salary : US Dollar (USD) 54,000

Science Jobs: Yes