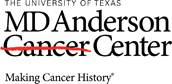 Job Information
MD Anderson Cancer Center

Research Data Coordinator - ECOG - 1 year assignment

in

Houston

,

Texas
*This position has funding for 1 year only.*
The primary purpose of the Research Data Coordinator is to receive, organize, retrieve, inventory, de-identify and scan samples and paperwork for the ECOG-ACRIN Central Biorepository and Pathology Facility (EA CBPF).
CORE VALUES
Caring Behaviors
• Courtesy: Is respectful and courteous to each other at all times.
• Friendliness/Teamwork: Promotes and rewards teamwork and inclusiveness; is sensitive to the concerns of our patients and our co-workers.
Integrity Behaviors
• Reliability: Communicates frequently, honestly and openly.
• Accountability: Holds self and others accountable for practicing our values.
• Safety: Models safe behavior (wears badge and personal protective equipment, washes hands, and keeps work area clean and orderly); Notices a safety concern or emergency, understands role and uses proper procedures to report it; Mitigates risk to the institution through sound business practices; Demonstrates ethical and personal responsibility in work and behavior
Discovery Behaviors
• Responsiveness: By his/her actions, creates an environment of trust; Encourages learning, creativity and new ideas.
• Personal Leadership/Self-Initiative: Helps others to identify and solve problems; Seeks personal growth and enables others to do so.
JOB SPECIFIC COMPETENCIES
Organize, Retrieve, Scan, and Inventory Samples Retrieves paperwork from banker boxes as needed. Scans paperwork into electronic images. Names the image files according to protocol and patient sequence number. Places scanned paperwork into banker boxes and labels the banker boxes. Maintains an electronic file listing of banker box contents. Organizes slides and blocks into numeric order for research protocols and project batches. The RDC is provided a case list and pulls slides and blocks from storage that are needed for projects in a timely manner. Pulls slides and blocks for sample return requests. Verifies and documents the type (H&E, IHC slide, unstained slide, block) and quantity of samples present in the biorepository on a case list. Inputs sample information (protocol number, sequence number, surgical case number, etc.) into Excel or laboratory database in a timely manner. Scans microscope slides into digital images using an Aperio scanner.Inputs slide image names into database.
Receive and Ship Sample and Kit Shipments Receives twice daily shipments of samples. Verifies the number of packages received from courier. Compares samples received in each package with shipping manifest and documents discrepancies. Emails sites regarding shipment issues and resolves all issues. Inputs log book data into sample tracking system. Creates FedEx airbills. Ships samples to investigators and sites. Ships specimen collection kits to sites.
De-identifies Paperwork and Samples and Data Entry De-identifies pathology reports using Adobe as needed for projects. De-identifies slides for projects as needed by placing a de-identified label on top of the slide. Documents and links the de-identified number with the sample ID. Prints de-identified slide, block and requisition labels and monitors supply of labels. Enters laboratory requisition and log book data into Excel. Generates regular reports summarizing the quantities of work performed by the lab for billing and tracking purposes.
Other duties as assigned
High school diploma or equivalent. Preferred degree: Bachelor's degree Two years of related experience. With preferred degree, no experience required. It is the policy of The University of Texas MD Anderson Cancer Center to provide equal employment opportunity without regard to race, color, religion, age, national origin, sex, gender, sexual orientation, gender identity/expression, disability, protected veteran status, genetic information, or any other basis protected by institutional policy or by federal, state or local laws unless such distinction is required by law. http://www.mdanderson.org/about-us/legal-and-policy/legal-statements/eeo-affirmative-action.html
Additional Information
Requisition ID: 144113

Employment Status: Full-Time

Employee Status: Regular

FLSA: non-exempt, eligible for overtime, and is subject to the provisions of the Fair Labor Standards Act (FLSA)

Work Week: Days

Fund Type: Soft

Remote Work: Hybrid Onsite/Remote

Pivotal Position: No

Minimum Salary: US Dollar (USD) 33,200

Midpoint Salary: US Dollar (USD) 41,500

Maximum Salary : US Dollar (USD) 49,800

Science Jobs: No