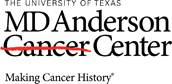 Job Information
MD Anderson Cancer Center

Research Data Coordinator

in

Houston

,

Texas
MISSION STATEMENT
The mission of The University of Texas M. D. Anderson Cancer Center is to eliminate cancer in Texas, the nation, and the world through outstanding programs that integrate patient care, research and prevention, and through education for undergraduate and graduate students, trainees, professionals, employees and the public.
SUMMARY
Provides administrative and patient care services for the coordination of research studies.
CORE VALUES
Caring Behaviors
Courtesy: Is respectful and courteous to each other at all times.

Friendliness/Teamwork: Promotes and rewards teamwork and inclusiveness; is sensitive to the concerns of our patients and our co-workers.
Integrity Behaviors
Reliability: Communicates frequently, honestly and openly.

Accountability: Holds self and others accountable for practicing our values.

Safety: Models safe behavior (wears badge and personal protective equipment, washes hands, and keeps work area clean and orderly); Notices a safety concern or emergency, understands role and uses proper procedures to report it; Mitigates risk to the institution through sound business practices; Demonstrates ethical and personal responsibility in work and behavior
Discovery Behaviors
Responsiveness: By his/her actions, creates an environment of trust; Encourages learning, creativity and new ideas.

Personal Leadership/Self-Initiative: Helps others to identify and solve problems; Seeks personal growth and enables others to do so.
JOB SPECIFIC COMPETENCIES
Data capture and maintenance Monitors toxicity and response to study agent and reports to proper source (ig; research nurse, physician investigator, sponsor as requested). Must be able to visually check records and communicate findings to proper source (ig; research nurse, physician investigator, sponsor as requested). Develops and maintains system for controlling paper flow for protocols, including but not limited to, medical records, records of surgery and pathology information. Develops and maintains databases for collection of research data. Enter required data into designated data control system (i.e., case report forms, PDMS etc). Assist with protocol updates and chart audits.
Sample collection, toxicity reporting and quality assurance Assists in the collection of research samples or data as needed. This includes working with many different departments. Ability to effectively communicate with these departments in order to collect data and prevent protocol deviations or violations.
Patient and Monitor Interaction Ability to manage flow of auditors and/or monitors for trials as assigned. This includes oversight of the monitor visit and assurance of the completion of auditor/monitor checklists. This requires a high level of professionalism as well as organizational skills. This may includes managing appointments for the auditor and/or monitor. Assist in departmental duties Quality Assurance Rotation. This may also include assisting the Physician Investigator in projects for clinical trials presentation or publications as assigned.
Other duties as assigned
COMPETENCIES
Analytical Thinking - Gather relevant information systematically; break down problems into simple components; make sound decisions.
Influence Others - Present a compelling case for proposals and ideas; advocate for support and commitment from others; mobilize others to take action for benefit of the institution.
Inspire Trust - Show consistency among principles, values, and behavior; gain the confidence and trust of others.
Listen to Others - Listen to feedback and input carefully; demonstrate attention to others; acknowledge and listen to differing perspectives in a group.
Oral Communication - Express ideas clearly and concisely in groups and one-to-one conversations; create an environment with open channels of communication.
Professionalism - Employee demonstrates commitment to collaborative professional relationships with physicians and all members of the heath care team.
Service Orientation
Provide service to our stakeholders, including patients, caregivers, colleagues and each other, in a safe, courteous, accountable, efficient and innovative manner to include:
Promoting inclusiveness and collegiality that demonstrates respect and professionalism to our stakeholders at all times

Modeling safe, ethical behavior that mitigates risk to the institution through sound business practices, and adherence to MD Anderson's Standards of Conduct, institutional policies and procedures

Responding to requests in a timely manner while proactively communicating expectations for procedures, service arrival, or project deliverables to stakeholders

Using the steps to HEAL (Hear, Empathize, Address and Learn) the relationship when service recovery is needed
Customer Focus
Builds and maintains customer satisfaction with the products and services offered by the organization through skills demonstrated in communication, personalization of interaction, regulation of emotions, and proactive problem solving.
Performance Statement Examples
Presents a cheerful, positive manner with customers either on the phone or in person. Shows interest in, actively listens to and responds in a clear and timely manner to customer's expressed needs.

Focuses on the customer's results, rather than own. Goes beyond basic service expectations to help customers implement complete solutions through personalized service that anticipates the customer's unspoken needs.

Delivers services when and where the customer needs them. Explores options when unable to deliver a requested product or service, and pursues solutions until the customer is satisfied by addressing the root cause of the issue. Problem solves with patient, family member, care giver or clinical team to aid in proactively resolving issues and concerns.

Provides to customers status reports and progress updates. Seeks customer feedback and ensures needs have been fully met.
Talks to customers (internal and external) with a pleasant tone to find out what they need and how satisfied they are with the service. Remains in control of own reactions and responds in a manner that demonstrates appropriate nonverbal cues and complements the customer's emotions in the situation. Recognizes when its is necessary to escalate situations to leadership
Education
Required: High school diploma or equivalent.
Preferred degree: Bachelor's degree
Experience
Required: Two years of related experience. With preferred degree, no experience required.
It is the policy of The University of Texas MD Anderson Cancer Center to provide equal employment opportunity without regard to race, color, religion, age, national origin, sex, gender, sexual orientation, gender identity/expression, disability, protected veteran status, genetic information, or any other basis protected by institutional policy or by federal, state or local laws unless such distinction is required by law. http://www.mdanderson.org/about-us/legal-and-policy/legal-statements/eeo-affirmative-action.html
Additional Information
Requisition ID: 150908

Employment Status: Full-Time

Employee Status: Regular

FLSA: non-exempt, eligible for overtime, and is subject to the provisions of the Fair Labor Standards Act (FLSA)

Work Week: Days, Varied

Fund Type: Soft

Work Location: Remote (within Texas only)

Pivotal Position: No

Minimum Salary: US Dollar (USD) 34,500

Midpoint Salary: US Dollar (USD) 43,000

Maximum Salary : US Dollar (USD) 51,500

Science Jobs: No