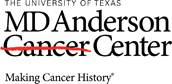 Job Information
MD Anderson Cancer Center

Safe Pt Handling & Mobility Ed

in

Houston

,

Texas
The mission of The University of Texas M. D. Anderson Cancer Center is to eliminate cancer in Texas, the nation, and the world through outstanding programs that integrate patient care, research and prevention, and through education for undergraduate and graduate students, trainees, professionals, employees and the public.
SUMMARY
Coordinate education on safe patient handling
JOB SPECIFIC COMPETENCIES
Performance Consultant Serves as a performance consultant for assigned clinical areas of responsibility.
a. Orients and socializes new employees in safe patient handling principles and practices.
b. Assesses learning/development needs of individual staff and
groups of staff in collaboration with the Safe Patient Handling & Mobility
team and Nursing Education
c. Analyzes patterns/trends in performance in collaboration with Nursing Informatics and the interprofessional team..
d. Develops action/learning plans to address gaps in safe patient handling
performance.
e. Identifies high risk/problem prone/low frequency competencies
and develops strategies for assessing these competencies.
f. Participates in the assessment of safe patient handling & mobility
competencies of staff.
g. Collaborates with area leadership to track staff competencies and reassessments as required.
h. Collaborates with area leadership and institutional teams on quality initiatives regarding patient safety
Education Design, Implementation & Evaluation Evaluates needs of the targeted individual/groups of individuals
when designing educational offerings.
b. Designs sound educational offerings that:
•Address the assessed needs.
•Outline well-constructed and measurable educational objectives.
•Delivers content that is organized and evidence-based.
•Applies adult learning principles effectively.
•Incorporate strategies to address a variety of learning styles of
participating individuals.
•Utilize teaching methods that are congruent with objectives.
c. Coordinates offering of programs with unit(s) activity/work flow
and staffing challenges in mind.
d. Demonstrates competency in the presentation of the offering,
incorporating sound presentation standards.
e. Utilizes evaluation feedback to improve the quality of future
educational offerings..
Professional Accountability . Demonstrates knowledge of policies, procedures, practice and
regulatory standards and suggests strategies for improving
compliance.
b. Supports and aligns goals with those of the Safe Patient Handling & Mobility
Program and the Institution.
c. Role models professional behavior including:
• Taking initiative to review and improve all processes specific to
job responsibilities.
• Service orientation intra and interdepartmentally, including
collegiality and collaboration with other disciplines.
• Professional practice of standards, policies and standard
operating procedures.
• Approaches all changes, obstacles, difficulties with a
professional demeanor and works to ensure that he/she
demonstrates support for changes, serving as a change agent
and champion of performance improvement projects in the
department.
• Is a good steward of resources including productive use of time,
demonstrating accountability for cost effectiveness and
efficiency.
d. Practices responsiveness, responding to requests for services in
a timely manner, following-through appropriately and/or
visibility in assigned areas sufficient to satisfy customers' needs.
e. Accepts feedback from colleagues, unit leadership, learners and
other customers in a non-defensive way and utilizes the feedback
for the purpose of improving personal performance and services
f. Participates in PI activities in the department and when
appropriate..
g. Leads/facilitates and participates in committees, task forces as
assigned, using sound facilitation skills, executing actions to
obtain desired outcomes by deadline dates, evaluating the
quality and quantity of outcomes.
h. Documents educational activities according to department
standards
Other duties as assigned
Customer Focus
Builds and maintains customer satisfaction with the products and services offered by the organization through skills demonstrated in communication, personalization of interaction, regulation of emotions, and proactive problem solving.
Performance Statement Examples
Presents a cheerful, positive manner with customers either on the phone or in person. Shows interest in, actively listens to and responds in a clear and timely manner to customer's expressed needs.

Focuses on the customer's results, rather than own. Goes beyond basic service expectations to help customers implement complete solutions through personalized service that anticipates the customer's unspoken needs.

Delivers services when and where the customer needs them. Explores options when unable to deliver a requested product or service, and pursues solutions until the customer is satisfied by addressing the root cause of the issue. Problem solves with patient, family member, care giver or clinical team to aid in proactively resolving issues and concerns.

Provides to customers status reports and progress updates. Seeks customer feedback and ensures needs have been fully met.

Talks to customers (internal and external) with a pleasant tone to find out what they need and how satisfied they are with the service. Remains in control of own reactions and responds in a manner that demonstrates appropriate nonverbal cues and complements the customer's emotions in the situation. Recognizes when its is necessary to escalate situations to leadership to ensure customer satisfaction.

WORKING CONDITIONS
Frequency
Deadlines
Exposure to blood, bodily fluids, and/or tissue
Patient Contact
Physical Proximity
Shift Work
Traveling
Wearing Protective Equipment
Sedentary Environment
Frequent 34-66%
Occasionally 11-33%
Frequent 34-66%
Constant 67-100%
Occasionally 11-33%
Occasionally 11-33%
Occasionally 11-33%
PHYSICAL DEMANDS
Frequency
Weight
Arm/Hand Steadiness
Balancing
Bending/Stooping
Carrying
Depth Perception
Eye/Hand Coordination
Fine finger movement
Handling
Keyboarding
Kneeling
Lifting
Pushing/Pulling
Sitting
Squatting
Walking
Frequent 34-66%
Occasionally 11-33%
Frequent 34-66%
Frequent 34-66%
Occasionally 11-33%
Frequent 34-66%
Seldom 3-10%
Constant 67-100%
Frequent 34-66%
Seldom 3-10%
Occasionally 11-33%
Occasionally 11-33%
Frequent 34-66%
Occasionally 11-33%
Frequent 34-66%
--
--
--
10-20 lbs
--
--
--
--
--
--
10-20 lbs
10-20 lbs
--
--
--
COGNITIVE DEMANDS
Analytical Ability
Appropriate Behavior
Attention to detail
Comprehending
Creativity
Critical Thinking
Giving and Receiving Constructive Feedback
Interpersonal Skills
Multitasking
Oral Communication
Organizing
Performing in a Leadership Role
Problem Solving
Written Communication
ACKNOWLEDGEMENTS
Manager
not acknowledged
not acknowledged
Employee
not acknowledged
not acknowledged
Bachelor degree in Occupational Therapy, Physical Therapy, Nursing or health care related discipline.
Three years of experience in a health care related field to include two years of teaching experience. Current license/credentials required for field of clinical study. Current Cardiopulmonary Resuscitation Certification (CPR).
It is the policy of The University of Texas MD Anderson Cancer Center to provide equal employment opportunity without regard to race, color, religion, age, national origin, sex, gender, sexual orientation, gender identity/expression, disability, protected veteran status, genetic information, or any other basis protected by institutional policy or by federal, state or local laws unless such distinction is required by law. http://www.mdanderson.org/about-us/legal-and-policy/legal-statements/eeo-affirmative-action.html
Additional Information
Requisition ID: 129368

Employment Status: Full-Time

Employee Status: Regular

FLSA: exempt and not eligible for overtime pay

Work Week: Days

Fund Type: Hard

Pivotal Position: Yes

Minimum Salary: US Dollar (USD) 79,600

Midpoint Salary: US Dollar (USD) 99,500

Maximum Salary : US Dollar (USD) 119,400

Science Jobs: No