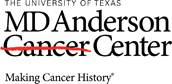 Job Information
MD Anderson Cancer Center

Senior Clinical Studies Coordinator

in

Houston

,

Texas
The primary purpose of the Senior Clinical Studies Coordinator position is to provide independent and advanced operational oversight and patient care services for the coordination of large-scale clinical research trials in the Plastic Surgery. The incumbent in this position will assume primary responsibility for database support within the department and will prepare key departmental reports. This position impacts clinical trial patients in designated protocols and the Clinical Research Program effectiveness and efficiency.
Administrative Duties and Regulatory Compliance
Coordinate FDA submissions and supervises clinical trials audits.

Provides all study related coordination including writing, submission and maintenance of protocols.

Collects and develops criteria information for protocol submission. Coordinates FDA submissions and supervises clinical trial audits.

Analyzes and compiles data generated from research protocols and uses the data to assist faculty in the preparation of grant and manuscript.

Follows patients on studies and maintains knowledge of adverse events.

Submits information on adverse events to IRB and revises consents.

Compiles protocol data for manuscript submission. Prepares and updates the research priority list for the Plastic Surgery Department.

Helps with monitoring the progress of IRB approval for all projects for which an electronic research proposal form is generated by the faculty and trainees in the department.

Assists with protocol annual review process and IND/IDE status reports by providing response and toxicity information on assigned protocols.

Performs revision to protocol, consent, abstracts and other document for the IRB as determined by sponsor amendments.

Update delegation of authority, collaborators' page and other documents as needed.

Summarize all revisions in the resubmission letter and submit to IRB for approval.

Enters all off-study information in PDMS to facilitate IRB review.

Maintains highly organized, regulatory binders for each clinical protocol within the department in accordance with rules and regulations of the Office of Protocol Research.

Prepares IND-related documents.

Maintains necessary data for audits.

Has full expertise with using PDOL and maintains all existing protocols in PDOL and carries out submission of revisions, creates resubmission memos, and revises protocols on PDOL as requested by the PI.

Complete annual continuing review forms as required.

Keeps abreast of current MDACC policies, procedures, and safety requirements.
Study Coordination
Trains other support staff in the study coordination which includes guidance and education of policies and procedures associated with clinical trials.

Plans education for research staff on new policies.

Ensures current trials are compliant with institutional policies.

Performs QA audits to monitor compliance and accuracy of data.

Effectively conducts assigned operations of research protocols.

Coordinates, evaluates and follows patient participation in clinical trials Develops patient care methodology for protocols, including criteria for patient participation.

Reviews patient eligibility patients scheduled for clinic appointments of participating surgeons.

Educates the patient and reviews study requirements in the clinic.

Answers all patient questions regarding participation in the study.

Obtains the informed consent from the patient to participate in the study.

Schedules and administers questionnaires to study participants as required.

Coordinates research visits with the clinic staff to ensure minimal disruption to clinical activity.

Maintains accurate records of protocol patients.

Coordinates the collection of study data and enters data into case report forms.

Tracks protocol related labs, responses and research tests.

Collaborates with surgeons to document patient care.

Performs study follow-up activities which may include contacting the patient by telephone, in writing or in person to ensure continued participation in the study.

Develops and maintain a tracking system for all informed consent documents, hard copy questionnaires, and protocol related paperwork.

Audit existing case report forms and hard copy submission.

Develops patient tracking spreadsheets to be used across all research sites on study as requested by the sponsor.

Prepares weekly progress reports for the PI and sponsor.

Maintains contact information and attend all teleconferences with other institution participating in the same study.
Tissue Procurement
Obtains informed consents patients for tissue procurement studies.

Coordinates the distribution of research samples to the appropriate laboratory.

Assists the investigator in tracking samples and cataloging samples as required.

Provides assistance to PI in coordinating and procurement of tissue samples in lab protocols from the OR to pathology lab, the tissue bank or basic science laboratory as necessary.

Provides communication and updates to PI, collaborators, and sponsors on a regular basis.
Research Data Collection and Entry
Stays updated on classes offered by Office of Protocol and PDMS. Regularly attends educational seminars and actively seeks advice from the Office of Protocol Research (OPR) staff regarding the regulatory aspects of protocols at MDACC. Attends appropriate and/or required conferences.

Performs complex and highly responsible data collection and analysis.

Gathers and organizes pertinent information from the medical records for the research database and other research reports (scientific and clinical).

Prepares key departmental reports including but not limited to Morbidity and Mortality Report, Monthly Physicians Report and other reports as assigned.

Assists in the registration and randomization process as required by the study.

Enters patient information into PDMS or CORe.

Maintains spreadsheets on data specific to each protocol.

Handles highly confidential correspondence and information, independently analyzes problems and makes decisions with help of PI.
Education Requirements:
Required Education:
Bachelor's degree
Preferred Education:
Master's Degree
Experience Requirements:
Required Experience:
Five years experience in area of research study or direct patient care obtained from nursing, data gathering or related field. May substitute required education degree with additional years of equivalent experience on a one to one basis. With preferred degree, three years of required experience.
Preferred Skills:
Able to work on multiple studies at the same time;

Be able to work independently;

have excellent follow-up;

Have strong customer service skills;

Excellent communication skills - both verbally and in writing;

Excellent knowledge of OneConnect and the research process.
It is the policy of The University of Texas MD Anderson Cancer Center to provide equal employment opportunity without regard to race, color, religion, age, national origin, sex, gender, sexual orientation, gender identity/expression, disability, protected veteran status, genetic information, or any other basis protected by institutional policy or by federal, state or local laws unless such distinction is required by law. http://www.mdanderson.org/about-us/legal-and-policy/legal-statements/eeo-affirmative-action.html
Additional Information
Requisition ID: 142895

Employment Status: Full-Time

Employee Status: Regular

FLSA: non-exempt, eligible for overtime, and is subject to the provisions of the Fair Labor Standards Act (FLSA)

Work Week: Days

Fund Type: Soft

Pivotal Position: No

Minimum Salary: US Dollar (USD) 59,600

Midpoint Salary: US Dollar (USD) 74,500

Maximum Salary : US Dollar (USD) 89,400

Science Jobs: No