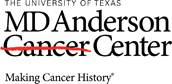 Job Information
MD Anderson Cancer Center

Senior Coordinator, Clinical Research Program

in

Houston

,

Texas
Position Title: Senior Coordinator, Clinical Research Program
Department: GI Medical Oncology
Division: Cancer Medicine
Reports to: Manager, Clinical Protocol Administration
Mission Statement
The mission of The University of Texas M. D. Anderson Cancer Center is to eliminate cancer in Texas, the nation, and the world through outstanding programs that integrate patient care, research and prevention, and through education for undergraduate and graduate students, trainees, professionals, employees and the public.
Summary
The primary purpose of the Senior Coordinator, Clinical Research Program with the principal investigator and research team to provide independent and advanced assessment of both research and patient care services, and operational management of clinical trials. The Senior Coordinator, Clinical Research Program, impacts the efficient analysis and timely processing of research protocols and contributes to the care of patients enrolled in the designated protocols. Ensures strict adherence to the polices and procedures of the institution. The ideal candidate will have experience submitting and managing clinical trials.
Core Values
Caring Behaviors
Courtesy: Is respectful and courteous to each other at all times

Friendliness/Teamwork: Promotes and rewards teamwork and inclusiveness; Is sensitive to the concerns of our patients and our co-workers
Integrity Behaviors
Reliability: Communicates frequently, honestly and openly

Accountability: Holds self and others accountable for practicing our values

Safety: Notices a safety concern and brings it to someone's attention; Models safe behaviors (wears badge, washes hands, keeps work area clean and orderly); Mitigates risk to the institution through sound business practices
Discovery Behaviors
Responsiveness: By his/her actions, creates an environment of trust; Encourages learning, creativity and new ideas

Personal Leadership/Self-Initiative: Helps others to identify and solve problems; Seeks personal growth and enables others to do so
Key Functions
Senior Level Study Management
Performs all of the functions of a Clinical Research Program Coordinator, outlined below.

Serves as a resource for departmental colleagues.

Provides mentorship and training for new employees

Will provide supervision and have oversight to the coordinator, of Clinical Research - responsible for time off requests, timekeeping, performance appraisals, coaching/counseling, rewards and recognition, continuing education and development.
Administrative Management of Clinical Trials
Manages administrative/regulatory aspects of research trials including federal and pharmaceutical funded protocols, through all components of a study.

Work with study Principal Investigator (PI) by providing administrative support to develop, implement and complete research studies.

Independently prepares protocol documents that comply with regulatory and institutional requirements. Works with study sponsors and/or Clinical Research Organizations (CROs)) to develop budget documents that conform to both MD Anderson and Sponsor requirements.

Submits protocols to the Office of Protocol Research for Clinical Research Committee and IRB review.

Responds on behalf of PI as appropriate to comments from protocol reviewers.

Coordinates activities associated with site start-up and overall financial trial management.

Assists PI as appropriate with preparation of responses to CRC and/or IRB.

Acts as a liaison with private industry pharmaceutical companies to aid in the completion of ICD language appropriate for clinical trials.

Ensures that all reviews are addressed to the satisfaction of the reviewers.

Develops and maintains a processing and tracking systems for protocol related paperwork.

Creates, updates, and maintains organizational files which include all pertinent correspondence and information regarding regulatory activities for GIMO clinical trials.

Maintains an up-to-date status report and creates summary reports as requested for supervisor, PI, and/or management staff.

Manages new protocol start-up process. Participates in site initiation visits (SIV ) to obtain clarification of issues related to sample collection, processing and shipment.

Creates collection sheets in accordance with the protocol requirements.

Requires considerable exercise of independent judgment, initiative, and a basic knowledge of medical terminology and administrative procedures.
Maintenance of Integrity of Clinical Trials
Reviews protocols, amendments, and ancillary documents for discrepancies and/or lack of clarity. Works with PI and/or Sponsor to resolve these.

Prepares and submits various reports to sponsors, investigators, regulatory authorities, and Manager, Clinical Protocol Administration and any others deemed necessary.

Assists with strategic and long-range planning of departments' clinical trials program. This includes coordination of weekly clinical research review meetings and also ad hoc meetings for department chair and faculty to review new protocols for potential participation.

Collaboratively works with all department clinical faculty to provide support for clinical trials goals. Training, Compliance and Education

Attends training classes concerning maintaining clinical trials documents according to departmental SOPs as well as Federal Regulations.

Attends training classes concerning the research regulatory process and administrative management of clinical trials, including submissions to the CRC and IRB.

Assists with creating presentations/ visual aids for adjunct staff concerning the regulatory aspect of clinical research trials administration.

Assists with creating and presenting programs/in-services for faculty and staff related to the clinical research administrative process.

Ensures compliance with Good Clinical Research Practice standards.

Attends in-services, departmental meetings, mandatory training, and/or other events to remain abreast of new policies/procedures affecting the conduct of protocols.

Disseminates pertinent information to other team members. Participates in the development of departmental policies and procedures related to protocol research.

Assists in the development of in-service educational events for GIMO team members.

Maintains knowledge of clinical trials process
Orients new faculty/support personnel on department's clinical trials research infrastructure and procedures
Laboratory Involvement
Provides direct supervision to the Sr. Research Data Coordinator responsible for the submission and maintenance of laboratory-based protocols.

Monitors the start-up process and works with the PI to ensure the technical lab personnel and scientists are knowledgeable of their roles and responsibilities

Submit and management amendments, updates, and all regulatory documents associated with the protocol
MARGINAL OR PERIODIC FUNCTIONS:
Other duties as assigned.

This position will require a person who is motivated and willing to learn new skills.

Represent department in a professional and appropriate manner within the institution, as well as externally.

Must also be able to maintain a satisfactory work environment by organizing and redistributing files, records, etc., requiring bending, stooping, reaching, manual handling, walking, visually inspecting, extended standing, sitting and repetitive motions. May be required to lift up to 15 pounds.

Requires use of typewriter and computer via keyboard, and operating facsimile machine, calculator, printer, photocopy machine, etc. Requires the use of push-button, multiple line telephone set. Master new software by utilizing available resources (other department personnel, reference manual, taking classes, etc.

Must be able to use all office equipment as noted above. Read and understand printed and written data in English.

The performance for all expected outcomes is measured by observation by supervisor, reports from physicians and co-workers, the accuracy and timeliness of work produced, and the demonstrated ability to effectively work under stress.
Core Competencies
IC - Analytical Thinking:

Gather relevant information systematically;

Break down problems into simple components; and

Make sound decisions.

IC - Innovative Thinking:

Approach problems with curiosity and open-mindedness; and

Offers new ideas, solutions and/or options.

IC - Build Relationships:

Initiate, develop, and manage relationships and networks; and

Show sincere interest in others and their concerns.
Education
Required: Bachelor's degree in Nursing, Public Health, Healthcare Administration or related scientific field.
Preferred: Master's degree in Nursing, Public Health, Healthcare Administration or related
scientific field.
License/Certification
Required: None
Preferred: Regulatory Affairs Certification (RAC) or Certified Clinical Research Professional (CCRP)
Experience
Required: With Bachelor's degree, six years experience in area of research study obtained
from nursing, data gathering or other related experience. With preferred degree,
three years experience in area of research study obtained from nursing, data
gathering or other related experience. May substitute education with additional years of experience on a one to one basis.
Preferred: Two to three years of regulatory focused experience, experience in an academic medical center environment, experience with oncology investigator initiated clinical research trials, experience in process improvement projects.
Working Conditions
This position requires:
Working in Office Environment
__ No
X Yes
Working in Patient Care Unit (e.g. Nursing unit; outpatient clinic)
X No
__ Yes
Exposure to human/animal blood, body fluids, or tissues
X No
__ Yes
Exposure to harmful chemicals
X No
__ Yes
Exposure to radiation
X No
__ Yes
Exposure to animals
X No
__ Yes
Physical Demands
Indicate the time required to do each of the following physical demands:
Time Spent
Never
0%
Occasionally
1-33%
Frequently
34-66%
Continuously
67-100%
Standing
Walking
Sitting
Reaching
Lifting/Carrying
Up to 10 lbs
10lbs to 50 lbs
More than 50 lbs
Pushing/Pulling
Up to 10 lbs
10lbs to 50 lbs
More than 50 lbs
xx
Use computer/keyboard
Bachelor's degree. Five years experience in area of research study or direct patient care obtained from nursing, data gathering or related field. May substitute required education degree with additional years of equivalent experience on a one to one basis. With preferred degree, three years of required experience. It is the policy of The University of Texas MD Anderson Cancer Center to provide equal employment opportunity without regard to race, color, religion, age, national origin, sex, gender, sexual orientation, gender identity/expression, disability, protected veteran status, genetic information, or any other basis protected by institutional policy or by federal, state or local laws unless such distinction is required by law. http://www.mdanderson.org/about-us/legal-and-policy/legal-statements/eeo-affirmative-action.html
Additional Information
Requisition ID: 143920

Employment Status: Full-Time

Employee Status: Regular

FLSA: non-exempt, eligible for overtime, and is subject to the provisions of the Fair Labor Standards Act (FLSA)

Work Week: Days

Fund Type: Soft

Pivotal Position: Yes

Minimum Salary: US Dollar (USD) 59,600

Midpoint Salary: US Dollar (USD) 74,500

Maximum Salary : US Dollar (USD) 89,400

Science Jobs: Yes