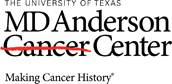 Job Information
MD Anderson Cancer Center

Senior Research Assistant -Animal Imaging

in

Houston

,

Texas
Summary:
The primary purpose of the Senior Research Assistant position is to provide supervision, special training, and assistance to technical personnel with their work as assigned or delegated, requiring ability to prioritize and delegate. Organize and maintain a research laboratory. Assists in the development of new procedures and improves upon existing techniques relevant to the research. Keeps experimental records in laboratory books and computer files. Aids in other laboratory duties as assigned by Lab Manager.
The Senior Research Assistant is responsible for conducting experiments and collecting and reporting data within ongoing research projects. Proficiency impacts the conduct of work, efficiency of the laboratory operations and coordination of work.
Organizes and performs routine procedures involving molecular biology, tissue culture cell maintenance and storage and biochemistry of RNA, DNA and protein processing. Requires experience in tissue culture, DNA & RNA preparation and cloning, PCR, RT-PCR, protein cell lysate preparation, MTT, western blot, clonogenic assays and biochemistry assays. Responsible in communicating experimental design and results.

Responsible for conducting daily animal work using mice tumor models including
a. Injects tumor or normal cells into thyroid, tongues, body flanks and tail veins.
b. Ear tag and prepare animals (weight, shave) for tumor cell injection into thyroid, tongues, body flanks and tail veins.
c. Monitors tumor growth using IVIS system as well as measures tumor size by caliper.
d. Harvests tumor and other organs according to animal protocol.
e. Implants patient derived tumors (PDX) into the flank.
f. Administer agents via IP, oral gavage and tail vein to study tumor growth inhibition with and without agent treatment.
g. Performs immunohistochemistry on frozen and paraffin tissue sections.
h. Breeds and maintains transgenic mice colonies, and tail biopsy.
i. In charge of login in-vivo data into frozen and paraffin tissue database.
j. Orders mice from vet med via eSirius software
k. Helps to submit for IHC requests to iLab.
l. Handles correspondence between husbandry and vet staff regarding mice health concerns.
m. Trains new personnel in mice experiments.
Performs and coordinates scientific experiments in a collaborative effort with other technicians, postdoctoral fellows, and staff members. Monitors work flow as it pertains to the need for supplies including ordering of all supplies, equipment maintenance and stock solutions

Equipment monitoring on a daily basis verifying correct temperatures and maintenance of all freezers including liquid nitrogen tanks., refrigerators, incubators, etc. Performs preventive maintenance on laboratory equipment. Maintains all safety precautions and maintain lab safety records and assure that safety procedures are implemented by all lab personnel. Responsible for assigning Lab duties and general lab maintenance. Assumes responsibility for training lab personnel in routine safety practices.

Assemble samples, reagents, dry or wet ice, data and packaging materials; draft a cover letter, accurately and legibly fill out shipping labels Keep accurate legible logs of outgoing and incoming packages. Ship all Hazardous and Infectious Materials in accordance with USA and Institutional policy.

Assists in Lab protocol management; MTAs, IBCs and Acufs

Computer skills: PowerPoint, Excel, Word

Other duties as assigned by PI and/or department laboratory manager.
Education Required
Bachelor's degree in one of the natural sciences or related field.
Education Preferred:
Master's degree in one of the natural sciences or related field.
Experience Required:
Three years of experience in scientific or experimental research work. With preferred degree, one year of required experience.
Experience Preferred:
Prior experience in another laboratory, experience with core facilities like Genome Characterization Centers. Tissue culture, animal experience. Experience with animal imaging is a plus.
It is the policy of The University of Texas MD Anderson Cancer Center to provide equal employment opportunity without regard to race, color, religion, age, national origin, sex, gender, sexual orientation, gender identity/expression, disability, protected veteran status, genetic information, or any other basis protected by institutional policy or by federal, state or local laws unless such distinction is required by law. http://www.mdanderson.org/about-us/legal-and-policy/legal-statements/eeo-affirmative-action.html
Additional Information
Requisition ID: 145860

Employment Status: Full-Time

Employee Status: Regular

FLSA: exempt and not eligible for overtime pay

Work Week: Days

Fund Type: Soft

Work Location: Onsite

Pivotal Position: Yes

Minimum Salary: US Dollar (USD) 39,200

Midpoint Salary: US Dollar (USD) 49,000

Maximum Salary : US Dollar (USD) 58,800

Science Jobs: Yes