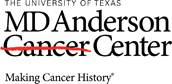 Job Information
MD Anderson Cancer Center

Senior Research Assistant - GeoMX Digital Spatial Profiler (DSP)

in

Houston

,

Texas
SUMMARY
The primary purpose of the Senior Research Assistant is to provide supervision, special training to technical personnel, and/or highly technical work in research projects for novel High-plex staining and imaging methodologies, manually and with automated systems including the GeoMX Digital Spatial Profiler (DSP). The Senior Research Assistant will focus on the cancer immunoprofiling studies under the MOSAIC program. MOSAIC is dedicated to collecting, integrating, managing and enriching the combined data and samples from at least 10,000 cancer patients at MD Anderson. Patient Mosaic will lead to the development of better insights for improving health outcomes for individual patients and, more broadly, all patients with cancer. The Senior Research Assistant conducts experiments, discusses goals of each project with supervisor and receives verbal and/or written instructions from the supervisor on how to conduct an assay or experiment to achieve the goals of the project. Based on these discussions and basic instructions, develop a step-by-step written procedure of specific actions required to conduct the experiment prior to proceeding. Technical experience working with GeooMX Digital Profiler (DSP) staining and microscopy in compound, Vectra/Polaris, and Keyence are desirable. The SRA must be able to provide technical and coordination skills in carrying out various research projects, coordinates procedures, estimates budgets, and performs technical laboratory duties in accordance with general and/or specific plans.
CORE VALUES
Caring Behaviors
Courtesy: Is respectful and courteous to each other at all times.

Friendliness/Teamwork: Promotes and rewards teamwork and inclusiveness; is sensitive to the concerns of our patients and our co-workers.
Integrity Behaviors
Reliability: Communicates frequently, honestly and openly.

Accountability: Holds self and others accountable for practicing our values.

Safety: Models safe behavior (wears badge and personal protective equipment, washes hands, and keeps work area clean and orderly); Notices a safety concern or emergency, understands role and uses proper procedures to report it; Mitigates risk to the institution through sound business practices; Demonstrates ethical and personal responsibility in work and behavior
Discovery Behaviors
Responsiveness: By his/her actions, creates an environment of trust; Encourages learning, creativity and new ideas.

Personal Leadership/Self-Initiative: Helps others to identify and solve problems; Seeks personal growth and enables others to do so.
JOB SPECIFIC COMPETENCIES
. Operate and Support Multiplexed Imaging Technologies using Ion beams, oligo barcoding, immunofluorescence, and immunohistochemistry staining. Perform analyses using (GeoMxDSP Such as - Tyramide signal amplification methodology (Opal workflow, Akoya Biosciences), and other techniques as chromogenic IHC for immune profiling tumor tissues. Perform validation, optimization, troubleshooting staining of antibodies and panels using these novel techniques (GEOMX). Utilize laboratory equipment to carry out those procedures. Learn and perform GeoMX DSP
image analysis systems to support pathologists for study of immune profiling and immune checkpoints in formalin-fixed paraffin-embedded (FFPE) tumor tissues.
Data Acquiring and Analysis Data evaluation and recording in concordance with methods requested skills to operate the GeoMX Digital Spatial Profiler (DSP) systems and troubleshooting technical problems..
Develop novel panels using GeoMX technology for analysis of biomarkers on tissue samples. Develop hi-plex immunofluorescence-based techniques utilizing FFPE surgical specimens, core needle biopsies from different tumor types to biomarkers analysis. Performance research, update, and upgrade novel techniques for hi-plex immunofluorescence including GeoMX DSP for MOSAIC project involving immune profiling. [Job Specific 3 Description]
Laboratory Maintenance Maintains Lab Functions to include ordering of supplies and ensures lab equipment is maintained in good operating order.
Record Keeping. Manually record data in notebook during experiment. Analysis of data and preparation of graph, charts, and/or tables suitable for publication in scientific journals. Knowledge of word processing programs and spreadsheets is required. Discussion of the results from each assay immediately after completion is necessary to ensure accuracy and comparability with previous results of similar assays. Discrepancies should be reconciled as soon as possible.
Teaching Others. Assist the lab manager teach laboratory techniques to graduate students, surgical fellows, and other research personnel.
Other duties as assigned
Bachelor's degree in one of the natural sciences or related field. Three years of experience in scientific or experimental research work. With preferred degree, one year of required experience It is the policy of The University of Texas MD Anderson Cancer Center to provide equal employment opportunity without regard to race, color, religion, age, national origin, sex, gender, sexual orientation, gender identity/expression, disability, protected veteran status, genetic information, or any other basis protected by institutional policy or by federal, state or local laws unless such distinction is required by law. http://www.mdanderson.org/about-us/legal-and-policy/legal-statements/eeo-affirmative-action.html
Additional Information
Requisition ID: 145488

Employment Status: Full-Time

Employee Status: Regular

FLSA: exempt and not eligible for overtime pay

Work Week: Days

Fund Type: Soft

Work Location: Hybrid Onsite/Remote

Pivotal Position: Yes

Minimum Salary: US Dollar (USD) 39,200

Midpoint Salary: US Dollar (USD) 49,000

Maximum Salary : US Dollar (USD) 58,800

Science Jobs: No