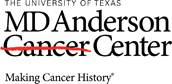 Job Information
MD Anderson Cancer Center

Sr Administrative Assistant-Cardiology

in

Houston

,

Texas
Function : The primary purpose of the Senior Administrative Assistant position is to perform highly responsible, complex administrative and confidential secretarial, administrative, and project work within general guidelines.
Scope : Impacts departmental efficiency and productivity of the department and provides administrative support to faculty members and as assigned by the Operations Manager.
Core Values
Caring Behaviors
Courtesy: Is respectful and courteous to each other at all times

Friendliness/Teamwork: Promotes and rewards teamwork and inclusiveness; Is sensitive to the concerns of our patients and our co-workers
Integrity Behaviors
Reliability: Communicates frequently, honestly and openly

Accountability: Holds self and others accountable for practicing our values

Safety: Notices a safety concern and brings it to someone's attention; Models safe behaviors (wears badge, washes hands, keeps work area clean and orderly)
Discovery Behaviors
Responsiveness: By his/her actions, creates an environment of trust; Encourages learning, creativity and new ideas

Personal Leadership/Self-Initiative: Helps others to identify and solve problems; Seeks personal growth and enables others to do so
KEY FUNCTIONS
Grand Rounds Coordination : Arrange the Department of Cardiology's weekly Grand Rounds and the logistical specifics of Cardiology's contributions to the Division of Internal Medicine Grand Rounds. Prepare all travel arrangements and itineraries of invited speakers. Upon arrival to MDACC, escort and orient the guest speakers at MDACC according to established schedules. Ensure that audio, visual, and/or computer equipment is available. Distribute presentation materials or handouts to guests. Maintain a log of invited lecturers as well as sign-in sheets for CME credits. Identify sponsoring resources for the delivery of catered food to the Grand Round participants and ensure that orders are placed timely. Record all expenses on the
Department worksheets and provide support documents to the appropriate accounting personnel.
Administrative Operations : Perform clerical and administrative functions within the Department for assigned faculty and/or staff. Compose formal and informal correspondence and compile reports. Perform basic word processing and/or general typing; complete institutional forms according to policy standards. Create and format slide and poster presentations for faculty, fellows, mid-level providers and other staff as required. Update faculty curriculum vitae with most current information using the appropriate institutional format referenced on the FAA website. Must be able to compose and write memos and letters utilizing correct business form and proper sentence structure. Type manuscripts with references as directed by assigned faculty. All documents must be proofread before being returned to the author. Must be grammatically proficient in English (i.e., demonstrates excellent oral and written communication skills as observed by supervisor). Complete and process forms for license renewals and medical society application for assigned staff. Assist with the patient care process by handling telephone calls form patients, referring physicians, care centers, new patient referral, etc. Extract patient demographics and other pertinent information from the CARE systems via computer. Direct inquiries to the appropriate patient care area.

Calendar Management : Maintain daily electronic calendar of appointments, meetings, lectures and seminars for assigned faculty and staff via computer using Outlook calendar software. Provide Faculty with a printout of his/her appointments on a daily basis including a printout of all patient appointments scheduled by Center for assigned clinical faculty. Arrange all travel preparations, scheduling airline reservations and hotel accommodations utilizing the CONCUR travel system. Process faculty extramural leave and PTO program leave requests. Ensure that all expenditures are processed according to institutional guidelines and respective Faculty is reimbursed accordingly.

Project Coordination : Develop and determine priorities and monitor status of special projects. May use independent judgment and complex analysis to gather facts and determine appropriate solutions generally based on past experience and department practice. Verifies compliance with institutional requirements. This person needs to have the ability to work closely with others, communicate clearly and develop efficient process improvement within the Department as directed by Department Administrator in order to promote a high level of productivity . May provide backup assistance in the daily coordination and preparation of the Inpatient Cardiac Consult Lists for the two high-volume Cardiology Services (Purple and Green) and subsequent distribution to the appropriate clinical staff. Would enter all inpatient/outpatient consultative activity into the Department Cardiac Consult Database and ensure clinical activity of performed services is recorded in MedAptus. Prepare completed summaries of clinical activity as extracted from the completed Inpatient Consult List of the previous day's patient charges. Must communicate accurate and up-to-date project status (completion or delays) to originator and supervisor on a frequent basis.
5. Fiscal Activity and Financial Reporting : Communicate to Sr. Procurement Coordinator requested items by Faculty or other assigned staff to ensure procurement is processed according to the Institution's procurement guidelines. Monitor and balance company center budget activity as assigned requiring complex account review, tracking and analysis, cost projections, status reports and identification of potential problems. Prepare and update the faculty expenditures using PRS Development Funds on a weekly basis with monthly reports to Department Administrator. Complete the typing and/or processing of check requests, travel requests, print shop requests, order forms/requisitions (i.e. ready for authorized signature) within two days of request as observed by supervisor and evidenced by date of request from supervisor and date of requisition. Will initiate expense reimbursement utilizing the CONCUR system when required. Under the direction of assigned Faculty, may prepare funding applications, budget projections and appropriate justifications as part of grant preparation. Perform simple mathematical computations with and without the assistance of calculators including addition, subtraction, multiplication, division, computation of rates, proportions, etc.
EDUCATION: High school diploma or equivalent.
EXPERIENCE: Five years of administrative/secretarial experience. With preferred degree, one year of required experience.
Must pass pre-employment skills test as required and administered by Human Resources.
It is the policy of The University of Texas MD Anderson Cancer Center to provide equal employment opportunity without regard to race, color, religion, age, national origin, sex, gender, sexual orientation, gender identity/expression, disability, protected veteran status, genetic information, or any other basis protected by institutional policy or by federal, state or local laws unless such distinction is required by law. http://www.mdanderson.org/about-us/legal-and-policy/legal-statements/eeo-affirmative-action.html
Additional Information
Requisition ID: 150954

Employment Status: Full-Time

Employee Status: Regular

FLSA: non-exempt, eligible for overtime, and is subject to the provisions of the Fair Labor Standards Act (FLSA)

Work Week: Day/Evening

Fund Type: Hard

Work Location: Onsite

Pivotal Position: No

Minimum Salary: US Dollar (USD) 41,500

Midpoint Salary: US Dollar (USD) 52,000

Maximum Salary : US Dollar (USD) 62,500

Science Jobs: No