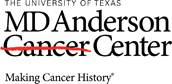 Job Information
MD Anderson Cancer Center

Sr Electrician

in

Houston

,

Texas
Work Schedule: Monday-Friday, 7am-3:30pm
MISSION STATEMENT
The mission of The University of Texas M. D. Anderson Cancer Center is to eliminate cancer in Texas, the nation, and the world through outstanding programs that integrate patient care, research and prevention, and through education for undergraduate and graduate students, trainees, professionals, employees and the public.
SUMMARY
Maintain, Repair, Troubleshoot
Ensure Proper Functioning of Electrical, Motor Control and PLC Systems and Maintain O&M Inventory
•Maintain and repair normal and emergency power electrical systems.
•Prepare purchase requisition/stock issue forms to acquire parts and materials required to install or repair electrical circuits and equipment. 2.Maintain an Efficient Response to Work Orders and Provide Support to Other Crafts
•Performs preventive maintenance of all electrical panels,
transformers, and other electrical systems.
•Assemble, install, test, and maintain electrical equipment
•Provide back-up support for the other crafts
Participate in walk-thru inspections of construction projects and create punch lists for discrepancies.

Maintain Critical Alarm Systems
•Respond to all critical equipment alarms.
Maintain repair and troubleshoot lighting dimming systems, inverter equipment, lighting systems and UPS equipment systems.

Other duties as assigned.
Report and Document •Provide complete information to accurately document corrective action, labor hours, and materials used on work orders.
•Timely communication to supervisor of any other issues encountered during the performance of work.
Emergency responses Emergency responses for facilities including code red alarms
Subject Matter Expert Interprets and works from instructions, blueprints, sketches and diagrams in the installation of electrical systems. Estimates cost of work and may order materials and maintain inventory. May coordinate the workflow of electricians, technicians and mechanics. Investigates outages. Participates in the development of the "Owners Design Guidelines", project design phases and review processes. Inspects contracted electrical work to ensure repairs and installations are compliant. Functions as a point of contact for vendors. Prepares and submits reports. Participates in process improvement initiatives. May precept staff.
Respond to customer calls Respond to customer calls and provide customer services.
Other duties as assigned
High school diploma or equivalent. Six year's of post-journeyman experience in commercial/industrial electrical work involving interior and exterior wiring and the repair of electrical equipment and systems. Licensed as a Journeyman Electrician in State of Texas.
It is the policy of The University of Texas MD Anderson Cancer Center to provide equal employment opportunity without regard to race, color, religion, age, national origin, sex, gender, sexual orientation, gender identity/expression, disability, protected veteran status, genetic information, or any other basis protected by institutional policy or by federal, state or local laws unless such distinction is required by law. http://www.mdanderson.org/about-us/legal-and-policy/legal-statements/eeo-affirmative-action.html
Onsite Presence: Is Required
WORKING CONDITIONS
Frequency
Deadlines
Electrical
On Call
Operating Equipment
Patient Contact
Shift Work
Wearing Protective Equipment
Working At Heights
Working on uneven/slippery surface
Constant 67-100%
Frequent 34-66%
Seldom 3-10%
Constant 67-100%
Occasionally 11-33%
Seldom 3-10%
PHYSICAL DEMANDS
Frequency
Weight
Arm/Hand Steadiness
Balancing
Bending/Stooping
Carrying
Climbing
Crawling
Depth Perception
Dynamic Flexibility
Eye/Hand Coordination
Fine finger movement
Foot Action
Glare Sensitivity
Handling
Hearing Sensitivity
Keyboarding
Kneeling
Lifting
Neck Movements
Night Vision
Olfactory Perception
Pushing/Pulling
Reaching
Sitting
Squatting
Standing
Tactile Perception
Twisting
Visual Acuity
Visual Color Discrimination
Walking
Wrist Motion
Constant 67-100%
Constant 67-100%
Occasionally 11-33%
Frequent 34-66%
Occasionally 11-33%
Seldom 3-10%
Constant 67-100%
Occasionally 11-33%
Constant 67-100%
Constant 67-100%
Seldom 3-10%
Constant 67-100%
Constant 67-100%
Constant 67-100%
Occasionally 11-33%
Seldom 3-10%
Frequent 34-66%
Frequent 34-66%
Seldom 3-10%
Seldom 3-10%
Constant 67-100%
Frequent 34-66%
Seldom 3-10%
Rarely1-2%
Seldom 3-10%
Constant 67-100%
Occasionally 11-33%
Constant 67-100%
Constant 67-100%
Constant 67-100%
Frequent 34-66%
20-50 lbs
20-50 lbs
20-50 lbs
COGNITIVE DEMANDS
Analytical Ability
Appropriate Behavior
Attention to detail
Comprehending
Critical Thinking
Following Instructions
Giving and Receiving Constructive Feedback
Mathematical Skills/Reasoning
Creativity
Interpersonal Skills
Mathematical Skills/Reasoning
Memorizing/Remembering
Multitasking
Oral Communication
Organizing
Problem Solving
Reading Skills/Comprehension
Responding in emergency situations
Working Alone
Written Communication
Selective Attention
Additional Information
Requisition ID: 145602

Employment Status: Full-Time

Employee Status: Regular

FLSA: non-exempt, eligible for overtime, and is subject to the provisions of the Fair Labor Standards Act (FLSA)

Work Week: Days

Fund Type: Hard

Remote Work: Onsite

Pivotal Position: No

Minimum Salary: US Dollar (USD) 64,800

Midpoint Salary: US Dollar (USD) 81,000

Maximum Salary : US Dollar (USD) 97,200

Science Jobs: No