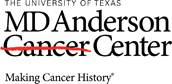 Job Information
MD Anderson Cancer Center

Sr Endoscopy Technologist

in

Houston

,

Texas
MISSION STATEMENT
The mission of The University of Texas M. D. Anderson Cancer Center is to eliminate cancer in Texas, the nation, and the world through outstanding programs that integrate patient care, research and prevention, and through education for undergraduate and graduate students, trainees, professionals, employees and the public.
SUMMARY
The primary purpose of the Senior Endoscopy Technologist position is to provide all technical aspect of endoscopic patient care in collaboration with the multidisciplinary team in order to achieve quality patient outcomes. Collaborates with Center leadership on daily clinical operations as assigned.
CORE VALUES
JOB SPECIFIC COMPETENCIES
Scope Reprocessing/Infection and Quality Control
Adheres to hospital, Joint Commission, SGNA guidelines for quality control and safety of procedures

Participates in the education of self and others regarding job duties and process improvement efforts.

Observes all policies and procedures to assure the quality and safety of the endoscopy environment for patients, families and staff.

Participates in continuous monitoring and quality improvement efforts.

Helps to ensure all dictated reports contain necessary information in order to be sent through the electronic portal or health record.

Performs routine equipment maintenance.

Helps maintain inventory of supplies to provide full service to endoscopy patients.

Follows hospital laboratory protocol for collecting tissue specimens, labeling and recording of specimens during all procedures

Completes annual competency training on scope reprocessing

Maintains certifications
Endoscopy Procedures
Is competent and safely assists with any combination of the following procedures and treatment modalities:
Esophagoscopy

Esophagogastroduodenoscopy

Flexible sigmoidoscopy

Colonoscopy

Small bowel enteroscopy

Percutaneous endoscopic gastrostomy tube placements and replacements

Endoscopic retrograde cholangiopancreatography under direct fluoroscopic visualization

Endoscopic ultrasonography, fine needle aspiration under direct visualization of endoscopic ultrasonography

Cryoablation

BarrX Therapy

Endoscopic Mucosal Resection

Endoscopic Submucosal Dissection

CellVizio

Argon plasma coagulation

Dilation/Dilatation

Single/Double Balloon Technique

Stenting

Travel Cases using mobile cart
Equipment Maintenance/Management
Performs routine equipment assessments to determine functionality (CellVizio, cyroablation, APC, ultrasound equipment, stretchers, CO2, flushing pumps, mobile cart, etc.

Schedule preventive maintenance checks on equipment

Prepare and send scopes out for repair

Maintain records for equipment repair

Assist with equipment inventory
Other duties as assigned
Caring Behaviors
Courtesy: Is respectful and courteous to each other at all times.

Friendliness/Teamwork: Promotes and rewards teamwork and inclusiveness; is sensitive to the concerns of our patients and our co-workers.
Integrity Behaviors
Reliability: Communicates frequently, honestly and openly.

Accountability: Holds self and others accountable for practicing our values.

Safety: Models safe behavior (wears badge and personal protective equipment, washes hands, and keeps work area clean and orderly); Notices a safety concern or emergency, understands role and uses proper procedures to report it; Mitigates risk to the institution through sound business practices; Demonstrates ethical and personal responsibility in work and behavior
Discovery Behaviors
Responsiveness: By his/her actions, creates an environment of trust; Encourages learning, creativity and new ideas.

Personal Leadership/Self-Initiative: Helps others to identify and solve problems; Seeks personal growth and enables others to do so.
EDUCATION
Required: High school diploma or equivalent.
EXPERIENCE
Required: Three years of endoscopy experience.
Certification: GI Technical Specialist certification by the Society of Gastroenterology Nurses and Associates (SGNA).
Preferred Certification: Advanced GI Technical Specialist Certification (AGTS), Basic Life Support (BLS)
Additional Information
Requisition ID: 142974

Employment Status: Full-Time

Employee Status: Regular

FLSA: non-exempt, eligible for overtime, and is subject to the provisions of the Fair Labor Standards Act (FLSA)

Work Week: Days, Varied

Fund Type: Hard

Pivotal Position: Yes

Minimum Salary: US Dollar (USD) 44,000

Midpoint Salary: US Dollar (USD) 55,000

Maximum Salary : US Dollar (USD) 66,000

Science Jobs: No