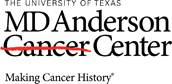 Job Information
MD Anderson Cancer Center

Physician Assistant - Urology Surgery - League City

in

League City

,

Texas
Physician Assistant - Urology Surgery opportunity in the League City HAL . The ideal candidate will be a Physician Assistant with a minimum of 2 years of experience. Prefer candidates with outpatient oncology experience. Robotic and robot-assisted surgery experience is a plus.
New graduates are encouraged to apply.
* This position is located at the League City Houston location and requires t ravel between the Medical Center and League City.*
SUMMARY
The primary purpose of the Physician Assistant (PA) is to promote, provide, and maintain patient care under physician supervision in the surgical oncology specialties of the M. D. Anderson Houston Area Locations. Affect patient care and outcomes throughout the disease process across the UT M.D. Anderson Cancer Center according to the policies and procedures provided by the UT MDACC and the State of Texas as they pertain to Physician Assistants.
Key Functions/Responsibilities
Conduct comprehensive assessment of patients throughout the continuum in the surgical and ambulatory setting based on age and diagnosis, including psychological status.
Direct care of patients with a wide range of oncologic diseases to include new patients, consultations, follow-up during and after cancer surgeries and therapies, autonomous survivorship clinic. Proficient use of EPIC in the delivery of care.
Perform and document history and physicals, order and review diagnostic studies, therapeutic procedures, prescribe medications, interaction and direct communication with referring physicians, collaboration with and direct reporting of patient information to the medical staff.
Coordinate care with other disciplines; build strong collaborative relationships across the organization and the local medical community, as many patients require long term and multi-disciplinary care; especially with surgery scheduling.
Direct care and management in the outpatient setting to include initiation of evaluation, documentation of clinic visits, patient and family education, obtaining informed consent for treatment, documentation of telephone conversations, identification and treatment of treatment toxicities, management of symptoms, counseling and support. Collaboration with and referrals to other health care providers, and provision of education to nursing staff, students, and the community.
Serve as a medical expert for the Business center and Nursing staff in the intake process of new and transfer patients to ascertain safety, appropriateness, and treatment modality.
Treatment planning with Physicians, active participation in tumor board review and discussion of cases. Engage in peer-to-peer reviews with insurance. Perform autonomously in an independent Advanced Practice Provider clinic. Participates in perioperative care, which may include pre-operative and post-operative visits and education. Contribute to the development, modification, and interpretation of oncology guidelines, policies, procedures, including quality assurance activities. Participate in clinical research as appropriate. Work collaboratively with APRN/PA colleagues in the provision of care including covering colleagues as needed. Attend conferences and continuing education/staff development programs to maintain knowledge of current literature and guidelines for care.
Participate in safety and process improvement initiatives throughout the Houston Area Locations. Participate in institutional trainings and meetings as required. Perform credentialed procedures. See attached "Appendix" for specialty specific responsibilities
Surgery - Performs first and second assist in surgery as directed by the physician (on an as-needed basis). Demonstrates manual dexterity in use of scalpel and sutures. Performs retraction and suctioning, assistance with sutures, and direct hemostasis as needed. Note: Physician Assistant will need to accompany and assist surgeon at all community hospitals (where credentialed) and possibly MD Anderson Cancer Center Texas Medical Center
Responsible for posting surgical cases, pre-operative orders, obtaining consents and ensuring pre-operative clearance is obtained. Responsible for medical work up of patient, including coordinating management of antiplatelets and anticoagulation with guidance from internal medicine and anesthesia. Responsible for ordering and ensuring proper surgical equipment/ instruments are available. Responsible for patient care in pre-op holding, to include marking patient, updating H&P, reviewing labs/imaging, ensure consent completion.
Responsible for writing postoperative orders. Responsible for ensuring the patient's smooth transition to the recovery room and/or surgical intensive care unit. Reports patient's medical status to the nurse in charge of the patient, and back to the attending surgeon.
Inpatient Makes daily rounds (as appropriate) with or on behalf of faculty on in-patients (community hospitals and MD Anderson main campus as needed), before clinic, conference, or OR duties.
Performs a variety of inpatient patient care activities (both patient and clinic area): wound care and dressing changes, removal of drain and sutures, etc. Provide discharge planning for inpatients. Make arrangements for follow-up care in the Surgery clinic. May be responsible for inpatient consults when attending physician is unavailable.
EDUCATION
Required: Master's degree from an accredited Physician Assistant (PA) program by the Accreditation Review Commission on Education for the Physician Assistant (ARC-PA), except for Physician Assistants who graduated from a PA program prior to 2013.
Preferred: None
EXPERIENCE
Required: None
Preferred: Two years of Physician Assistant experience; preferably outpatient oncology experience.
LICENSURE / CERTIFICATION
Required: All of the following: PA certification by the National Commission of Certification of Physician Assistants. Licensed by the Texas State Board of Physician Assistant Examiners. MAY BE REQUIRED : Eligible to be granted limited prescriptive authority by the State of Texas. Must meet the American Heart Association Basic Life Support (BLS) ACLS (Advanced Cardiac Life Support) or PALS (Pediatric Advanced Life Support) if working in one of following department: Pediatrics - Patient Care (113100).
Preferred: None
It is the policy of The University of Texas MD Anderson Cancer Center to provide equal employment opportunity without regard to race, color, religion, age, national origin, sex, gender, sexual orientation, gender identity/expression, disability, protected veteran status, genetic information, or any other basis protected by institutional policy or by federal, state or local laws unless such distinction is required by law. http://www.mdanderson.org/about-us/legal-and-policy/legal-statements/eeo-affirmative-action.html
Additional Information
Requisition ID: 148970

Employment Status: Full-Time

Employee Status: Regular

FLSA: exempt and not eligible for overtime pay

Work Week: Days

Fund Type: Hard

Work Location: Onsite

Pivotal Position: Yes

Minimum Salary: US Dollar (USD) 100,000

Midpoint Salary: US Dollar (USD) 125,000

Maximum Salary : US Dollar (USD) 150,000

Science Jobs: No