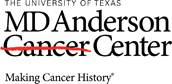 Job Information
MD Anderson Cancer Center

Physician Assistant - Interventional Radiology

in

West Houston

,

Texas
The primary purpose of the Physician Assistant (PA) is to provide direct diagnostic and therapeutic patient care. The PA impacts quality of patient care and patient outcomes throughout the care continuum. The primary location to practice will be at the outlying MD Anderson Houston Area Locations (HALs) with possible rotations to the main campus and/or one of the HALs locations.
MD Anderson Cancer Center has a Physician Assistant opportunity in Interventional Radiology. The ideal candidate will have at least two years of Interventional Radiology or operating room surgical procedure experience.
Primary locations rotating between: West Houston, Woodlands and TMC
Shift: an 8-hour shift between the hours of 7am-6pm
KEY FUNCTIONS
IR Patient Clinical Assessment, Documentation and Management Completes H&P and pre-procedure assessments specific to the IR procedure. Performs sedation assessment, relevant to institutional/departmental policies, including ASA scoring, airway classification, ECOG scoring, medication management and medical referrals. Orders and interprets pertinent laboratory and diagnostic studies/imaging.
Prescribes medications, determines pre, intra, and post procedure medical management and writes orders within their licensed scope of practice.
Formulates/executes plans for management of common IR periprocedural issues, including but not limited to: lab, transfusion, contrast, anticoagulation/antiplatelet, and post procedure pain management issues.
Assesses pre-procedure medical management issues such as, Periprocedural Hypertension/Hypotension, Fluids/Electrolytes imbalances(Critical Values), and Unmanaged Diabetes (Insulin Pump, Metformin Management, Hyper/Hypoglycemia).
The IR PA is expected to formulate a management plan with the IR physician and primary team regarding all aspect are periprocedural management. Demonstrates ability to triage cases appropriately.
Practices within E & M Billing and Compliance regulations and requirements and demonstrates ability to complete appropriate documentation. Provides clear written and verbal communication.
Patient Education, Post-procedure Follow-up, and Longitudinal Care Provides detailed procedure education, including specific procedure risks, benefits, alternatives and expected outcomes. Participates in the informed consent process per institutional policy.
Manages post-procedure care for both outpatients and inpatients to identify any medical management issues, assess for immediate complications and/or identify sedation related events.
Assesses outpatient candidates for discharge and evaluates extended recovery patients as required (as well as ensure discharge). Patient education is provided to both patients and their families regarding procedure preparation, expectations, recovery and post-procedure care and follow-up.
Inpatient rounding will be performed based on assignment;
Assessment of inpatients includes catheter evaluation and post procedure management of complications and patient education.
Outpatient post procedure longitudinal efforts include coordinating with primary service for subsequent procedures, arranging repeat imaging/labs and establishing follow-up schedule/expectations. Phone and/or in person evaluations are performed to assess for complications, rate/record any adverse events, and ensure appropriate follow-up course is completed.
Patient satisfaction will be derived from above average interpersonal and communication skills. The PA will also participate in the development of patient education materials.
IR Procedure Knowledge & Participation Possesses basic knowledge of IR procedure flow in both inpatient and outpatient areas.
Understands the indications for IR procedures, how the procedure is performed, and the specific pre-procedure work-up, risks, and follow-up expectations.
Participates in interventional procedures either as an assistant to faculty, performing minor procedures with physician supervision. This will require above average manual dexterity for the use of catheters, guide-wires, syringes and needles to assist in biopsies, fluid/organ drainage, angiograms, and vascular interventional procedures.
The knowledge of sterile techniques will be essential for proper patient preparation.
The use of a radiology lead apron will be necessary in the procedure rooms. No physical limitations as such are permitted. Exposure to radiation will occur and will be controlled in appropriate limits set by the Nuclear Regulatory Commission (NRC). No access to such will be permitted while pregnant.
Participates in the following, (as appropriate) catheter suturing, chest tube removal, and catheter flushing/triaging.
EDUCATION
Required: Graduate of a Physician Assistant training program approved by the Council of Medical Education of the American Medical Association.
Preferred: None
EXPERIENCE
Required: None
Preferred: A minimum one year of experience in a PA role. Operating room surgical procedure experience strongly preferred.
LICENSURE / CERTIFICATION
Required: PA certification by the National Commission of Certification of Physician Assistants. Licensed by the Texas State Board of Physician Assistant Examiners.
MAY BE REQUIRED : Eligible to be granted limited prescriptive authority by the State of Texas. Must meet the American Heart Association Basic Life Support (BLS), ACLS (Advanced Cardiac Life Support) or PALS (Pediatric Advanced Life Support) if working in one of following department: Pediatrics - Patient Care (113100).
Preferred: None
It is the policy of The University of Texas MD Anderson Cancer Center to provide equal employment opportunity without regard to race, color, religion, age, national origin, sex, gender, sexual orientation, gender identity/expression, disability, protected veteran status, genetic information, or any other basis protected by institutional policy or by federal, state or local laws unless such distinction is required by law. http://www.mdanderson.org/about-us/legal-and-policy/legal-statements/eeo-affirmative-action.html
Additional Information
Requisition ID: 137772

Employment Status: Full-Time

Employee Status: Regular

FLSA: exempt and not eligible for overtime pay

Work Week: Days

Fund Type: Hard

Pivotal Position: Yes

Minimum Salary: US Dollar (USD) 93,600

Midpoint Salary: US Dollar (USD) 117,000

Maximum Salary : US Dollar (USD) 140,400

Science Jobs: No